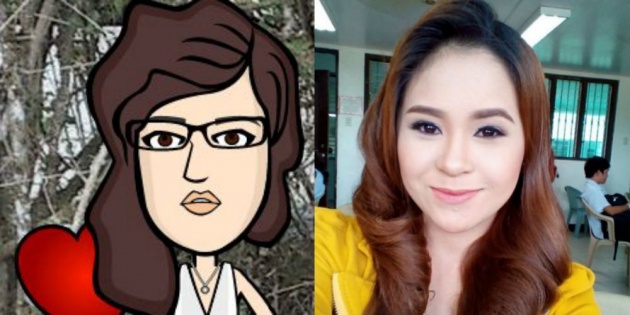 Joining here in Bitlanders, I got quite a few observation specifically with how the users make, create or style their own avatars. If we're going to look it on a different perspective like for example psychological reasoning, we can noticed that people create their avatars in the way how they like and feel it. Further emphasizing this idea, we may tend to make our avatars look like ourselves coincidentally or just how we picture ourselves as this is we! Comes as a perk for being a Bitlanders user is the fact of having so many various ways of styling our avatars — as I call it, the wardrobe. Because of this we can manage to put our real life fashion in a cool virtual world!
(Left, Bit-Avatar-Right Real Ms.Jie)
The photo above featuring Ms. Jie Hernandez has made me proved my observation somewhat on a clear level. The simplest bottomline of this topic could be: Our Bitlanders avatars depicts the real us on the real world.
We are simply our avatars!
If you're gonna check the avatars of the VIPs of Bitlanders like Cintha Luarel, Manny the Movie Guy they have their faces literally shown by how they look like personally which is totally cool!