Since and then, I really want to be in a wedding and sometimes, it goes in my mind to walk in an aisle and my love is waiting for me there and to take our vows together. But unfortunately, maybe it won't happened anymore. All my dreams just fade away just because of one mistake --- loving someone that don't love me back.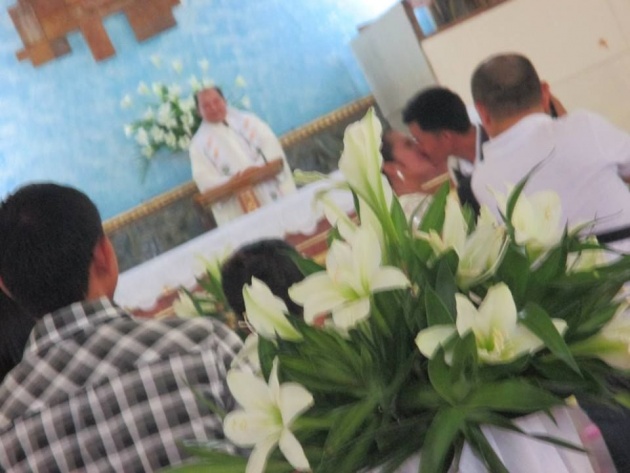 " This photo I've taken during the wedding of my dear damz, my dear friends... I am happy for her because she already had her dream come true and now, they are luckily to have a baby girl already. Hope to see them soon. "
A wedding is a sacred one. It is not to be forced to both couple because once you had undergone wedding, the only thing that can separate you is the death. Even there is annulment or divorce but still, in the eyes of God, you are still married unless one will die. God had blessed your wedding and no one can get it that. So once you decide to face the altar, make you sure you are with the right man or right woman that you can accept the whole in him / her. Even the best one or worst he / she had.
Until now, I am still dreaming and wanting to get married soon with someone truly loved me so that my baby will have a father that can guide her all along the way. (crossfingers) ... please..