Which operating system is best for you?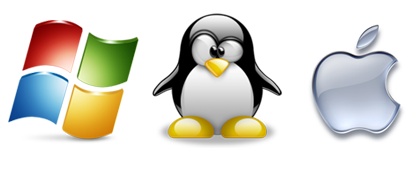 Have you ever tried other operating system which didn't came with your computer? Do you know how many operating systems are there which you can use? There are a lot of operating system these days. We don't know most of them. Not all of them are of our concern because we cannot use them in our daily computing life.
Companies around the world are trying to make one of the most powerful operating systems to be used in desktop e.g. PC-BSD and GhostBSD which are based on FreeBSD. Only three operating systems are there a normal person can use. These operating systems are:
Microsoft Windows
Linux
Mac OS X
These three operating systems were developed for some purpose. We all know that more than 50% of computer users use Microsoft Windows. It is because of Microsoft Windows support for almost every type of hardware available. On the second number, we have Mac OS X, which is not available for everyone because installation of Mac OS X on hardware other than Apple is illegal. This makes them expensive, hence, a normal computer user cannot afford to have it. This is another reason why people continue to use Microsoft Windows.
The third competitor is Linux. Many people use Linux and prefer it too. Still it is not that much popular in desktop users. However, every year, number of Linux users are increasing. So, does that mean we should start using Linux too??? I will say "NO".
Mac OS X and Linux are almost same because they both are Unix-like operating systems. They both are like cousins but Mac OS X and Linux hasn't changed much in last two decades. Linux continued to be the developer's operating system while Mac OS X became popular in upper class and hence, was continued to be designed for them.
Microsoft Windows was and is innovative. It seems that it will remain as more innovative in the near future. Microsoft Windows continued to improve itself and not it have changed a lot since its first release. On the other hand, Mac OS X developers were adding transitions and glowing effects while Linux continued as developer's operating system where they have a user interface for normal tasks but still want to use Terminal for installation and upgrade of software.
From last decade, Linux users are increasing because it is fast, have no virus problems and is FREE and OPEN SOURCE. It do not contain all software that are available in Microsoft Windows but you can run them with emulators.
Conclusion:
If you are a normal user and want to use computer for personal use then you should use Microsoft Windows. Learning Microsoft Windows will also help in future job because mostly companies are using Microsoft Windows as their default operating system.
If you want to use computer for personal use and you have no problem learning Terminal commands and in exploring your operating system, then you may want to use Linux, otherwise use Microsoft Windows.
If you are from upper class or at least you can afford to purchase Apple products then use Mac OS X, otherwise use Microsoft Windows.