Who you are makes a difference
One night a man came home to his 14 –year-old son and sat him down. He said, "The most incredible thing happened to me today. I was in my office and one of the junior executives came in and he told me that he admired me and gave me a blue ribbon for being creative genius. The blue ribbon that says 'Who I am makes a difference'. Then he gave me an extra ribbon and asked me to find somebody else special to honor. As I was driving home tonight, I started thinking about whom I would honor with this ribbon and I thought about you.
My days are really hectic, and when I come home, I don't pay a lot of attention to you. Sometimes I scream at you for not getting enough good grades in school and for your bedroom being a mess, but somehow tonight, I just wanted to sit here and, well, just let you know that you do make a difference to me. Beside your mother, you are the most important person in my life. You're a great kid and I love you".
The startled boy started to sob and sob, and he couldn't stop crying. His whole body shook. He looked up at his father and said, through his broken tears, "I was planning on committing suicide tomorrow, Dad, because I didn't think you loved me. Now I don't need to do that."
-Helice Bridges
Love cures people –both the ones who give it and the ones who receive it.
-Karl Menninger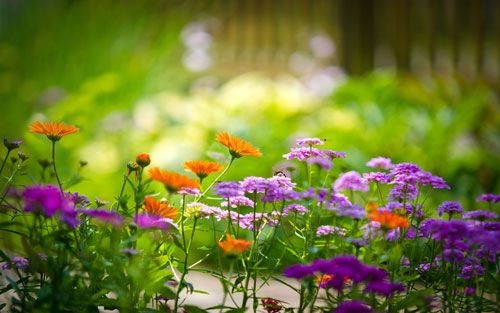 Giá trị của sự quan tâm
Một buổi tối sau giờ làm việc, một người đàn ông trở về nhà và ngồi nói chuyện với cậu con trai 14 tuổi của mình: "Hôm nay bố gặp một chuyện rất lạ. Khi bố đang ở văn phòng, một nhân viên bước vào và nói rằng anh ấy ngưỡng mộ bố, và đã tặng bố chiếc nơ xanh này để tôn vinh tài năng sáng tạo của bố, trên chiếc nơ có ghi 'Tôi đã làm nên sự khác biệt'. Anh ấy cũng đưa bố một chiếc nơ nữa và nói bố có thể trao tặng nó cho một người đặc biệt khác. Trên đường về nhà, bố nghĩ xem mình có thể tặng ai, và bố đã nghĩ đến con. Bố muốn trao tặng chiếc nơ này cho con.
Bố thật sự rất bận nên mỗi khi về nhà, bố đã không quan tâm nhiều đến con. Đôi khi bố la mắng vì con không đạt điểm cao hoặc vì con không dọn dẹp để phòng ngủ bề bộn. Nhưng tối nay, không hiểu sao bố lại muốn ngồi đây với con và... chỉ muốn nói cho con biết rằng đối với bố, ngoài mẹ con ra, con là người quan trọng nhất. Con là một đứa con tuyệt vời và bố rất thương yêu con".
Cậu bé giật mình sửng sốt, và bắt đầu thổn thức, toàn thân cậu rung lên. Cậu ngước nhìn bố qua làn nước mắt và nói: "Vậy mà con định sẽ từ giã cuộc đời vào ngày mai vì con nghĩ bố không yêu thương con. Giờ đây, con không cần phải làm như thế nữa".
-Helice Bridges
Tình yêu có thể hàn gắn con người, đối với cả người cho và người nhận nó.
-Karl Menninger