Last night, while I was about to sleep, my husband James had his YouTube playing on our television. He was watching the same set of international YouTubers such as Peter McKinnon, (I had blogged about that guy before), Matti of Travel Feels and Casey Neistat plus many different others.
Related blog: Peter McKinnon, Why He is My Favorite YouTuber
As he was about to close the browser, I asked him if I could watch as well and he agreed. First on the list of new videos was Alex Gonzaga. I believe most of the Filipino friends here and co-bitLanders if not all know who Alex Gonzaga is. If not then I'll introduce her to you later.
Yes, I am a subscriber although I am not really a fan of her shows except for the funny one "I Can See Your Voice" because of course, I like that they make James and I laugh in every segment. But why am I a subscriber? How did I find her in the world of YouTube and why I believe she is the Philippines' next YouTube sensation? Read further to find out.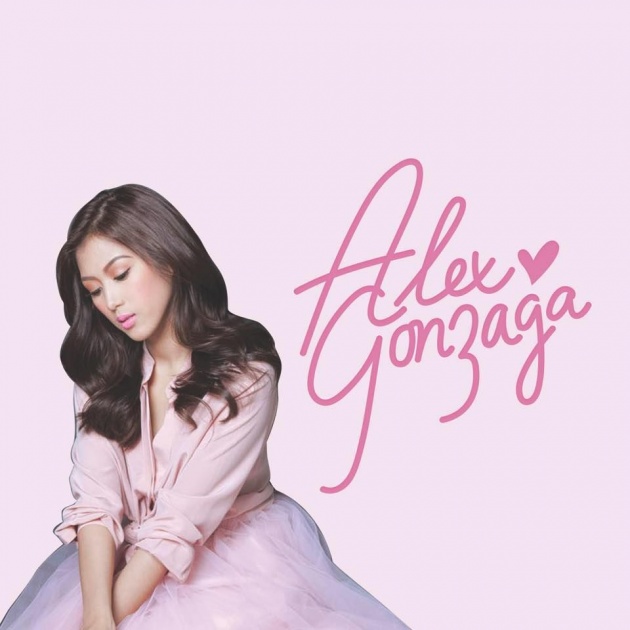 Image credits: MsCathyGonzaga Facebook Page
WHO IS ALEX GONZAGA?
Catherine "Cathy" Cruz Gonzaga is her real name, she's a Filipino actress, comedienne, tv host, writer, and YouTuber or YouTube Vlogger. She's also the younger sister of another Filipino actress, Toni Gonzaga.
Image credits: news.abs-cbn.com
Alex Gonzaga is currently part of a weekend tv show "I Can See Your Voice" as one of the SING-vestigators (collectively known as Sing of the Crime Operatives).
July 25, 2017, Alex posted her first ever YouTube video, a sneak peak of what's in store for her followers and subscribers. That was nine months ago and now she has 708,000 subscribers!
WHY I BELIEVE ALEX GONZAGA IS PHILIPPINES' NEXT YOUTUBE SENSATION?
I remember watching a Yeng Constantino's YouTube channel and the next video in line was Alex's. I know her and since I have watched some episodes of I Can See Your Voice show, I watched her Europe trip vlogs and I found her really really funny. And from that moment on, I subscribed and never missed any of her vlogs. Well, she still has 29 videos at this point so watching them all won't take much of time, especially that she only post 10-20 minutes on average videos.
Video credits: Alex Gonzaga YouTube Channel
Alex Gonzaga's YouTube channel was not really thought about, as per her own testimony, it was only an idea that occurred to her over a meal. She asked her sister to join her but she declined, however, her friend offered that she'll edit her videos, all she has to do is to take video clips. And that's how it materialized!
While there were Filipino YouTubers who had been on this platform for a very long time, I feel that Alex Gonzaga is doing a great job on her YouTube channel. So I have listed here the reasons why I believe she is Philippines' next YouTube sensation.
1. She gives fun and happy vibes.
Image credits: lifestyle.abs-cbn.com
I like watching vlogs with fun moments, those which can make me happy and laugh, that's what Alex provides. With her funny side, she can say unexpected comments which makes me really burst into laughter. Aside from watching her vlogs, I also have the tendency of reading comments from her viewers and we share the same sentiments.
One of my favorite things about Alex is her jokes about herself, about her narcissistic side but I know it is just to make the people around her laugh as well as the viewers.
2. She shows us her private life with her family.
Image credits: brideandbreakfast.ph
A lot of her videos features her family members and friends. I guess I have already known her family names such as Mommy Pinty, Daddy Bonoy, Ate Toni, Kuya Paul and of course her nephew Seve!
Most of her most watched videos show her bonding moments with these people and like the majority of her followers, I like to see their unfiltered times as a family. Perhaps because all of us has our own families too, we kinda share the same sentiments of how a normal Filipino family works.
Image credits: entertainment.abs-cbn.com
There's chaos and shouting and calling of names, there are different events and variety of personalities which we as viewers can relate to and I like that we have a common ground as a person and as Filipinos.
Image credits: entertainment.abs-cbn.com
Alex Gonzaga also shares her life as a daughter as she lives together with her parents, she previews how her parents discipline her and how she also is a very sweet daughter towards them most especially her mother. Although she teases her mom frequently, I know she is just making "lambing" to her, I am not sure the English equivalent of that word though.
3. She spontaneous and unpretentious.
Image credits: brideandbreakfast.ph
Witty and very spontaneous. That's perhaps how she captured her 708k subscribers. She has this personality where she can create her own side jokes in any certain event and situations.
One time when she was vlogging while in Paris, she went to the Louvre Museum where the famous painting of Mona Lisa is located and she was just super spontaneous with her vlogging. She sees things inside and she talks about them in Filipino or Tagalog.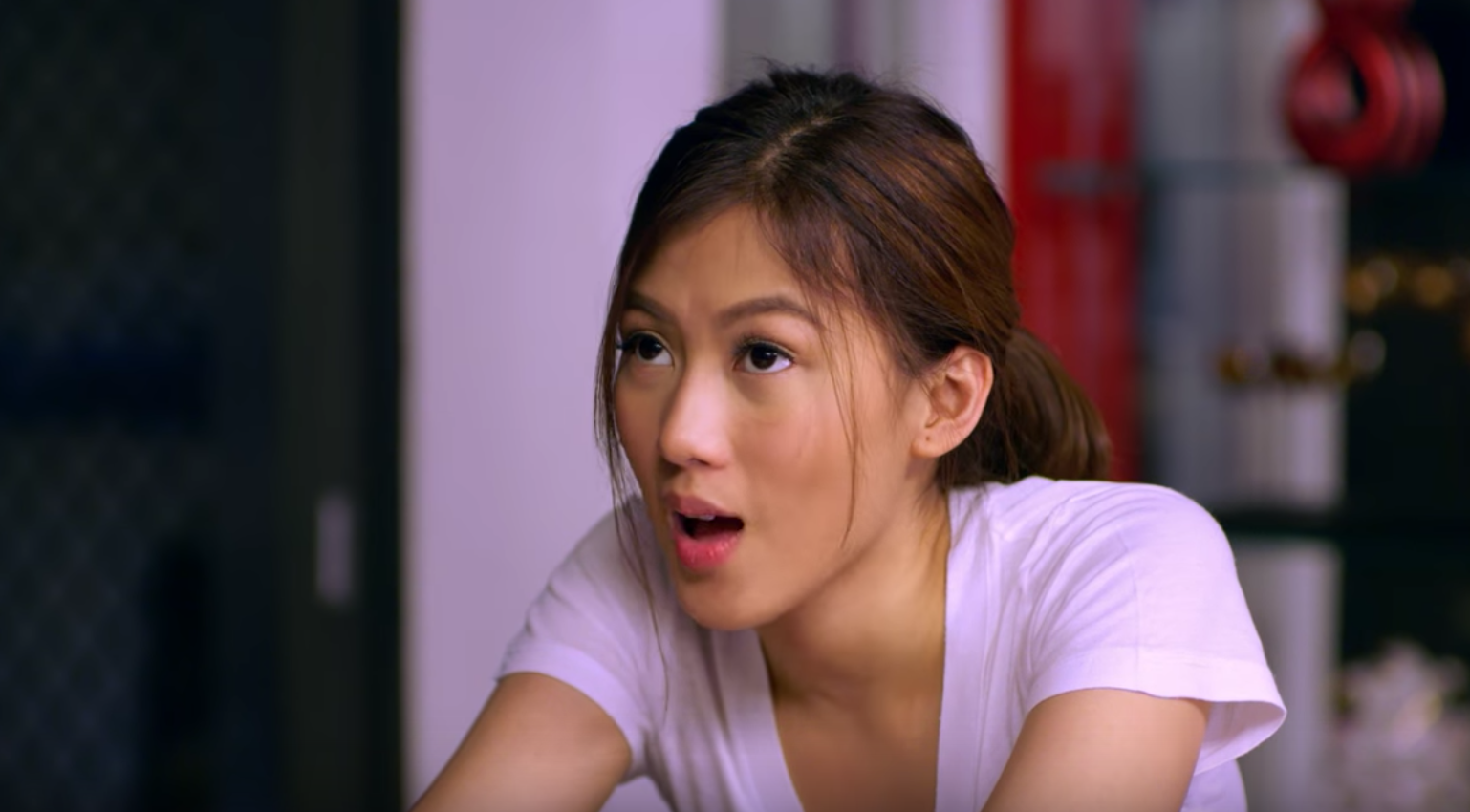 Image credits: www.rappler.com
I like the fact that even if she's able to afford certain things yet she's very down to earth and she would always commend good things, most of the time she would also compare the high-class stuff to the simple life in our country which we can all relate to.
Image credits: www.louisechelleblog.com
Did I also mention that she's also a writer? Yes, she had published a book before about love advises and experiences.
I don't know if this makes sense but we as humans need entertainment and the entertainment world is super planned and very scripted. I like that we can see her in an unscripted world.
4. She lets her viewers see her celebrity life too!
One more thing about Alex is she's willing to show her personal life as well as her celebrity life. She tours the viewers while at work. She has specific vlogs where she talks with her other celebrity friends and all her audiences can have a preview of what happens off cam during these events.
Video credits: Alex Gonzaga's YouTube Channel
However, my favorite part of her being a YouTuber is that she shares more of her personality as a comedienne. She is not afraid of being judged or criticized and I am glad about that.
As a conclusion, Alex Gonzaga gained a good amount of views, in fact, there are vlog posts which have reached over million views considering that she is still a newbie to this YouTube world. Thus, her humor, personality, and witty-ness are bringing her to a new level of fame, online popularity is now a huge thing in this generation and I am seeing Alex becoming a success.
Image credits: starcinema.abs-cbn.com
She doesn't have to effort a lot and she's not posting that often, not even daily vlogging which means this is just a hobby for her. She even stated that she want this to just be her gateway to reach the virtual realm to connect further with her fans and she doesn't want this to become a job.
---- o ----
Blog entry written and published by Jean Beltran-Figues, A Pinas traveler and photography hobbyist, find more travel blogs in my blog section, click here.
---- o ----
Check also my recent blogs:
• Mactan Island Hopping for Summer 2018
• My Mobile MultiMedia Applications on the Go
• Review on KKD STK + BBQ : Affordable Filipino Cuisine
• Celebrating Our Third Wedding Anniversary
• Half Day Tour to Sipalay Negros Occidental
• Punta Bulata Resort and Spa is a Hidden Gem in Cauayan Negros Occidental!