All of a sudden, I developed a feeling of storytelling. I hope you'll find this interesting, please stay until the end of this post!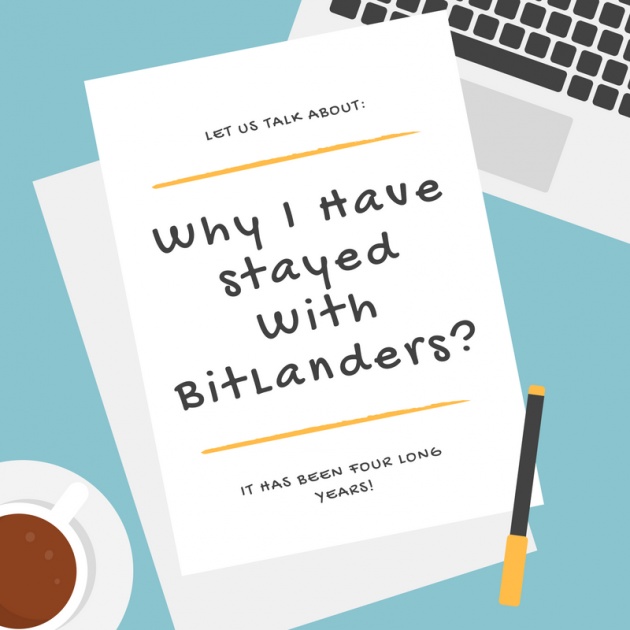 Image credits: Jean Beltran via bitLanders
Four long years - if you check the leaderboard page, you'll find that's my length of stay here in bitLanders. It's been four long years since I started and I am still here! There have been multitudes of changes in the site, in my situation, in my personal life and even in my work environment yet I am still using bitLanders. Why is that so?
I came upon different blogging sites, a variety of earning sites too but I have always been loyal to bitLanders. There are reasons behind that and I would like to tackle that today, plus, I will also be sharing some of my tips in order to survive and keep up with the rules and demands of this beautiful blogging platform. Along the way, I will surely talk about what it was before and what were the numerous things that had been changed and most importantly, the applicable ways to earn your way to the leaderboard just like how I did before.
The Start of my bitLanders Journey

Image credits: Jean Beltran via bitLanders
I am grateful to my big brother for inviting me over to bitLanders. I was in the beautiful and sandy city of Dubai when he sent me his referral link. I have been blogging on a different platform before (RIP Bubblews) and he thought I would be interested in it and I did but I didn't really expect to reach this specific state in the bitLanders realm.
For me, bitLanders was really cute and fun because we have our own avatars which we can dress up and play around. Our avatars, of course, reflected our inner characters and eventually became a way for us to recognize other users. There were numerous Filipino users before like hundreds if not thousands of them who were like me - finding our online earning freedom! They had become my online friends that although I have not seen them personally, I felt very close to them because of our common denominator.
Throughout the four years journey, a lot had abandoned the site for the main reason that they can't cope up with the demands of blogging, some had been staying around just lurking, there were some as well who had left us to return to the Maker above but there are also some who had stayed like @adgoggleko and there are also others who are returnees, those who had left but came back.
Blogging Paved My Way to the Top

Image credits: Jean Beltran via bitLanders
BitLanders made me learn about Bitcoins as it used to pay in Bitcoin before (they'll soon return to paying in BTC which is exciting!). And it was the first cryptocurrency which made me earn something out of just having fun!
To give you a glimpse of how it was before, here's a screenshot of my treasure box from 4 years ago: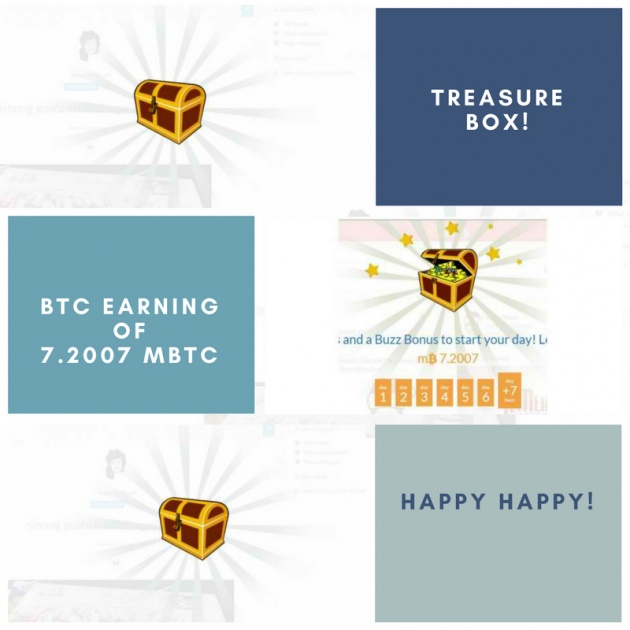 Image credits: Jean Beltran via bitLanders | Treasure Box with BTC
I was there when bitLanders first introduced blog ratings too! In fact, I was the first one to submit a blog for review when everyone else was very hesitant to do because of course 10 gems was a bit of a pricey! But I was a little fearless at that time and submitted a very short blog! Yes, the blogs were just worth less than 500 words before but I got a whopping 5 stars for that. Here's my first ever blog review: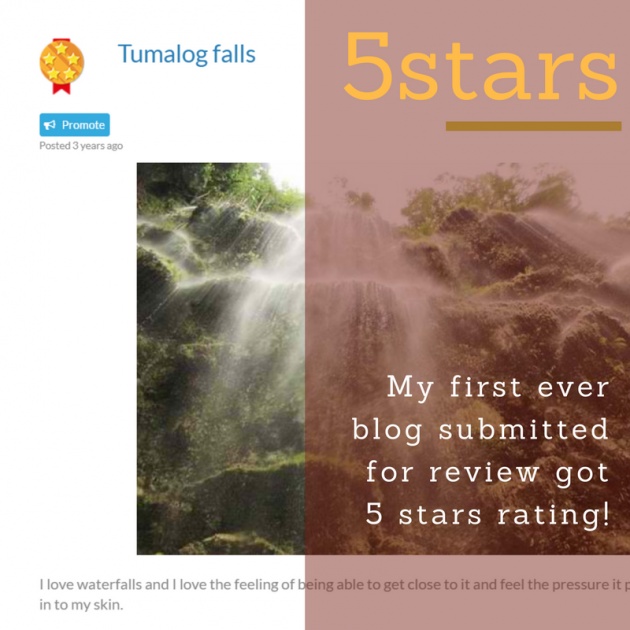 Image credits: Jean Beltran via bitLanders | Tumalog falls 5 Stars
Soon after that, the leaderboard was introduced too which made me well known to other users because I was always on top! But the best thing about reaching the top was not really the fame but the earnings which came with it.
But what I really regret was that I withdrew every single Bitcoin I had prior to it reaching its biggest amount! I might have become an instant millionaire if I kept everything in my wallet! Here's an example of my payout from four years ago: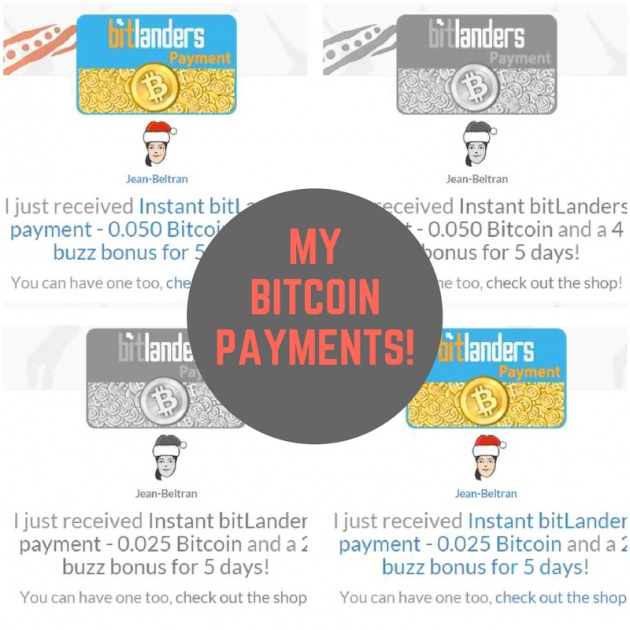 Image credits: Jean Beltran via bitLanders | My BTC Payment from bitLanders
From that on until today, I breathe and live in bitLanders through blogging. But more importantly, blogging about travel stories which my husband and I go forth. This site has become our own medium to sharing the world of how beautiful our country the Philippines is. With each single blog review, I am have in a way felt like I am promoting tourism and showcasing what our country can offer.
However, aside from travel stories, I also do give my fair share of blogs regarding current issues and events, movie and restaurant reviews, specific topic ideas and even my hobby and technology especially photography! With bitLanders, my efforts are being rewarded!
Video credits: Kam Kamg (Nauman Bashir) via YouTube

Whilst I post mostly blogs, I also had been submitting my gallery and movies but lately, because they are given less priority, I don't often submit them for review. Content submission costs 10 gems but the returned amount for movie and gallery contents are less compared to blogs.
How I wish that bitLanders would also give importance to original contents because most of the time, my contents are originally created by yours truly, the videos and pictures were originally taken using my own camera gears. For me, those are better than copied pictures and videos over the internet. But then again, it will all depend on bitLanders.
Consistency is the Key

Image credits: Jean Beltran via bitLanders
Most users would wonder why I had been staying at the top of the leaderboard. There are numerous times though that I get down to top 2 but then I kept on getting back to top 1, well it's no secret actually because if you have read @artgirl's blog, you should know by now how she managed to reach the top 1 seed which is through constant blogging!
Read her blog here: The Road to Being #1 on Bitlanders
Anyone can make it to the top, @sharon-lopez did it, @artGirl did it and I truly believe anyone can do it too! It just requires hard work, the proper strategy, and most importantly consistency!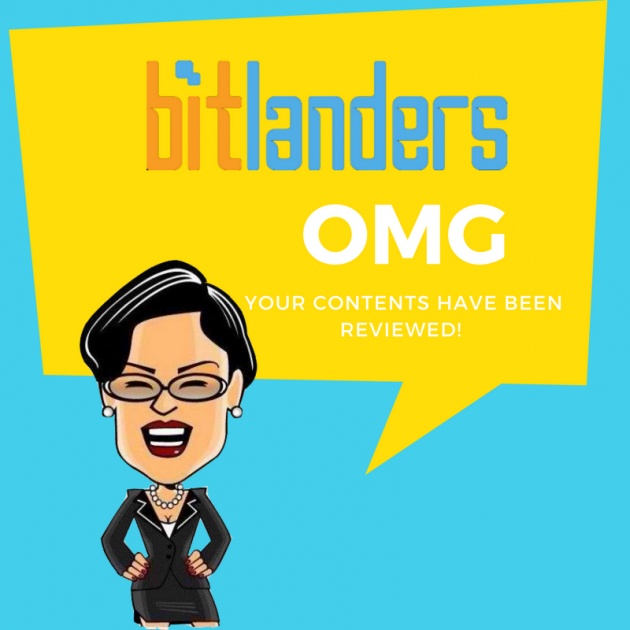 Image credits: Jean Beltran via bitLanders
I understand that there will be days when it's just so hard to write a blog but you'll have to find the right inspiration to move on and get a new idea or topic to start with. A thousand word worth of blog may sound a little too much but once you start blogging, you'll get used to it that writing that long would only become an easy as a walk in the park!
Video credits: forextrader006 via YouTube
But for me, the best topics which I can blog about are my personal travel stories because it is my first-hand experience that I am trying to relay to the audience, there's no better thing to talk about but your own knowledge and expertise. So whichever ideas and topics which you feel confident about, you go for it, that's what the blogging world about as your peculiar niche!
So Why I Have Stayed With BitLanders?

Image credits: Jean Beltran via bitLanders
I would be a hypocrite if I would stay that I am staying here because I just love blogging. Of course, I am still here because bitLanders had never failed me in terms of payments!
The only time that I felt like there was a slight delay was when they sent the payment through PayPal eCheck, however, that was cleared in few days so I can say that I never had any issue with payments ever with bitLanders.
Also, a content review is something which is for me rewarding. It feels so good when you receive a good rating most especially whenever a blog is given a 5-star rating. Anyone who has received a five rating would agree with me on that.
Final Thought

Image credits: Jean Beltran via bitLanders
So, after all these years, even if sometimes I may get a little drained with writing blogs, I will definitely stay with bitLanders, even if I have other writing sites to work on with, bitLanders will always be in my heart.
Anyone who wants to also succeed with blogging, you can give bitLanders a shot! You just have to learn each rule, follow the guidelines, read the FAQs, be equipped with the very little ways of increasing your statistics and earnings too! Best of luck!
Blog entry written and published by Jean Beltran-Figues for bitLanders.com
For more travel blogs, go to my blog section