There is something wonderful and interesting about technically setting up the camera, stepping away (remote in hand) and watching as the camera takes snapshots on the location, and then in post production the pictures come together to form interesting videos that portray different artistic perspectives on the world.
I find time-lapses fascinating, forever challenging and to a degree shooting slightly blind. You can plan a fair few technical details but ultimately your subject and what that subject does can make or break a video.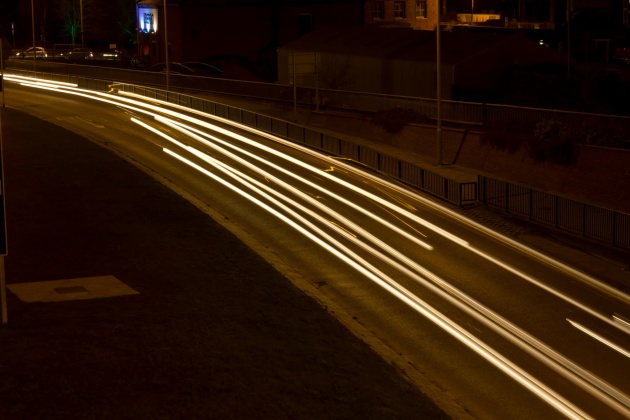 A screenshot of a night time-lapse (Photo : 5 secs exposure, 50mm 1.8 lens)
Currently I am prepping to do my first ever workshop for No/Gloss Film Festival (http://www.noglossfilmfestival.co.uk/) about time-lapses so I am gathering example footage of composition, differing shutter speeds, JPEG or Raw and different subjects using my local area.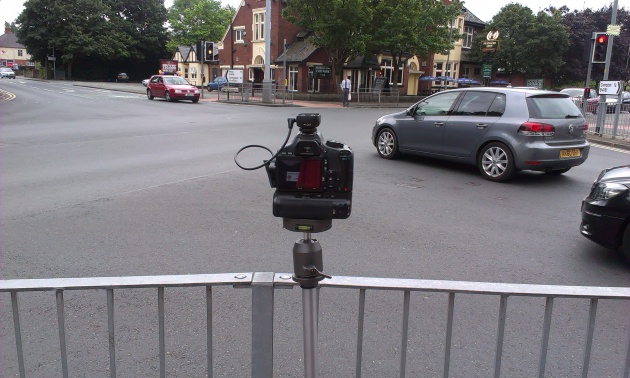 My Canon 550D setup time-lapsing a junction in Wolverhampton
I am trying to experiment with different lens (30mm, 50mm and Holga lens) to create different perspective and that's what I ultimately love about time-lapses is that every setup is an experiment and every different frame rate you try in post production creates a different end product.
So much choice and decisions to make as a time-lapser while you stand watching your camera snap away speeding up time.
Do you like time-lapses, if so what are your favourite subjects to do?
Thanks for reading,
Tom :)