Cebu's newest attraction has opened this year and I can't wait to share the experience with you guys here in bitLanders! But aside from that, I would like to also give you the reasons why it is best to come and visit it as soon as possible.
Yesterday, James and I drove for two hours from Cebu City to the town of Carmen, Cebu to meet the numerous animal species and have a personal encounter with these wild creatures. The hype has been set as their marketing team has been doing good with spreading the word about the location thus, there's no reason for us not to also go there.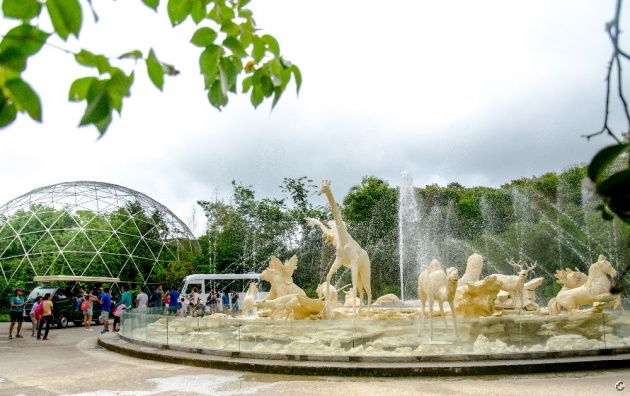 Photo credits: Jean Beltran via bitLanders
Cebu Safari and Adventure Park
The Cebu Safari and Adventure Park is set to be a premier safari park in the country with an international standard that rivals animal parks and zoos worldwide. - cebusafari
Owned by the pawnshop tycoon Michel Lhuilllier, he started the construction a decade ago while it was forty years ago that he had begun the orchid plantation. I for sure had seen with my own eyes the deep foundation and root penetration of those in the orchidarium so I know for sure these plants had been living here for numerous decades!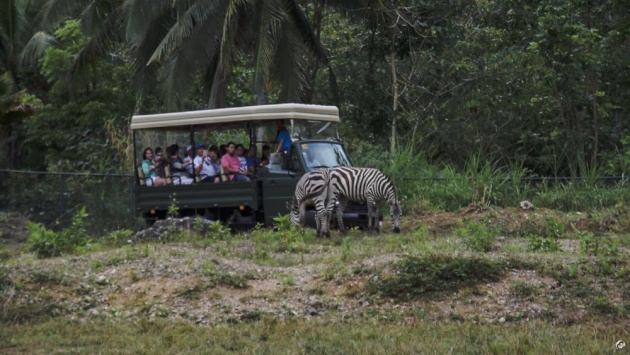 Photo credits: Jean Beltran via bitLanders
There's a lot of things to see here and if I say a lot that just an understatement. Literally, there's like unlimited things to see and immerse ourselves. I was kicking to start the tour but then it was rainy, guess I have to separate my own personal experience rather and just solely intend this blog for the feats one can see here.
Soft Opening Means Cheaper Entrance Fees
Cebu's very own Safari and Adventure Park is on its soft opening since the first day of January. It is just three months old since it opened so the entrance fees and tour is still at its cheapest price at Php 800. Imagine interacting with hundreds of creatures which are mostly not available here in the country and being able to watch or observe them in their almost natural habitat, mimicking how their natural environment and freely walking around, eating and sleeping perhaps worth only that amount is certainly a good deal.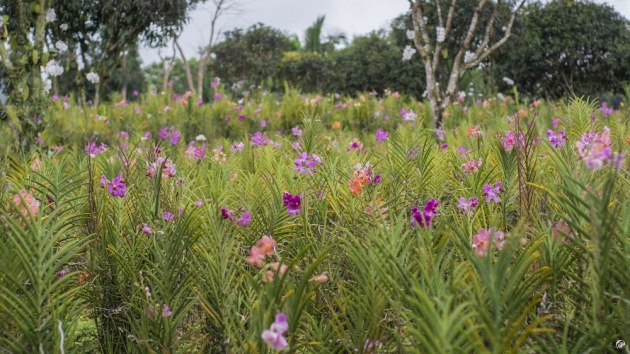 Photo credits: Jean Beltran via bitLanders
Aside from that, the fee already includes a buffet lunch! I am glad that's included because if not, it would mean having this urgency to bring our own food and also means spending more on that side.
But, note that this is just the pricing for the soft opening. Once this ends, the prices will significantly change, it will be higher and buffet lunch won't be included as well as the African Savanna adventure ride, currently, that's included for free.
African Savanna without the Need to go to Africa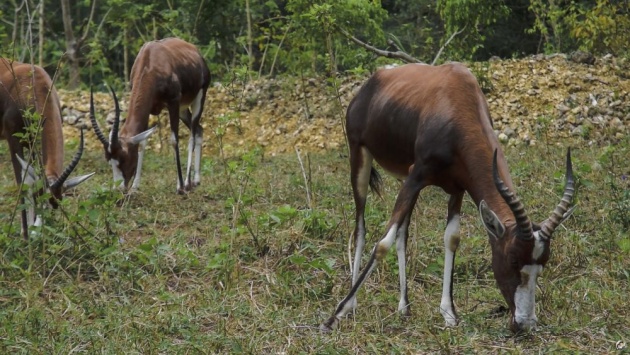 Photo credits: Jean Beltran via bitLanders
I really thought I had the Safari experience when we went to Calauit's Wildlife Safari Park but in Cebu Safari and Adventure Park, I get to see more Safari animals like the Zebras, Impala, Wildebeest, and Kudu.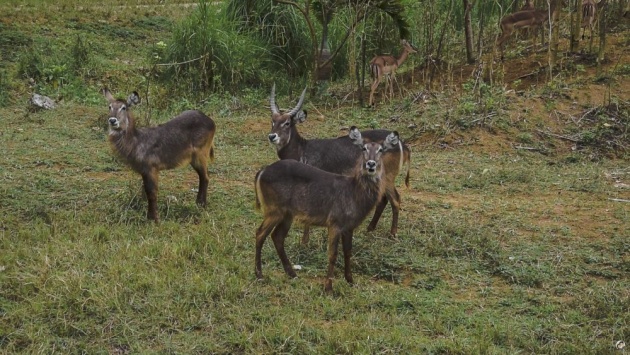 Photo credits: Jean Beltran via bitLanders
They were in a wide and vast enclosure at the hill-most part of the park. Visitors will have to hop in a Safari truck, those army green colored trucks get inside the gated enclosure and observe the animals from afar just like how the typical African Savanna looks like. These animals graze, play with each other, lie on the grasses, drink at the nearby stream which is what makes this town a perfect place for a Safari Park like this as water supply won't be a problem for the animals.
Video credits: Jean Beltran via bitLanders
Video credits: Jean Beltran via bitLanders
Currently, this is a free option for guests so if there's one thing a visitor should make sure to check out while Cebu Safari and Adventure Park are still at its soft opening is the African Savanna. In the future for its official opening to the public, this will be paid separately and I totally believe that it would be costly.
Imagine hundreds if not thousands of tourists from all over the world would pay thousands of dollars just so they could see wild animals in Africa, pay agencies to get a sight of the Zebras and Giraffes but Cebu Safari had brought the possibility of experiencing this minus spending a huge amount of cash for the plane tickets and the tour itself.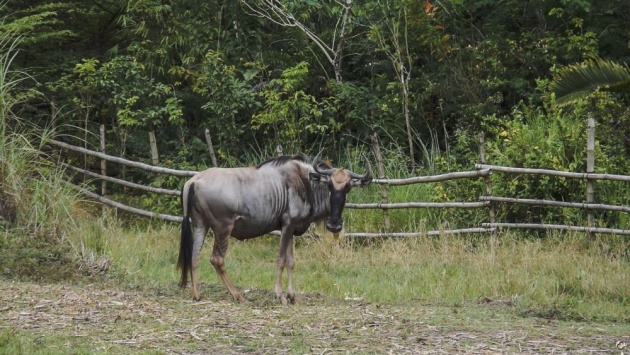 Photo credits: Jean Beltran via bitLanders
Cebuanos and the Filipinos are really blessed that the brilliant Senyorito Michel had come to this dream to a realization.
Lunch Buffet Inclusion
Just as I was stating earlier, food is not an issue while inside the Cebu Safari and Adventure Park. There are at least six restaurants and refreshment stops in the park.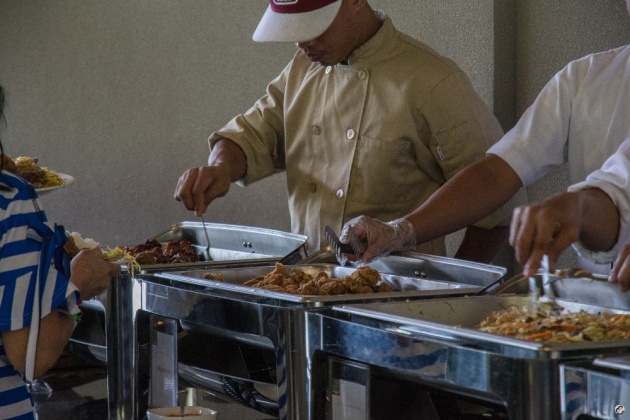 Photo credits: Jean Beltran via bitLanders
Soon, they'll open up a resort too inside which means guests can actually stay overnight. But that's in the future.
Currently, the Php 800 fee is inclusive of the lunch buffet served at the restaurants. But in the next months, once the Safari Park is open to the public without the need to contact them for pre-booking prior to coming to the Safari Park, lunch won't be included anymore which means, a greater tendency of shelling out more money because of food. Note that bringing of food is strictly not allowed as well as smoking.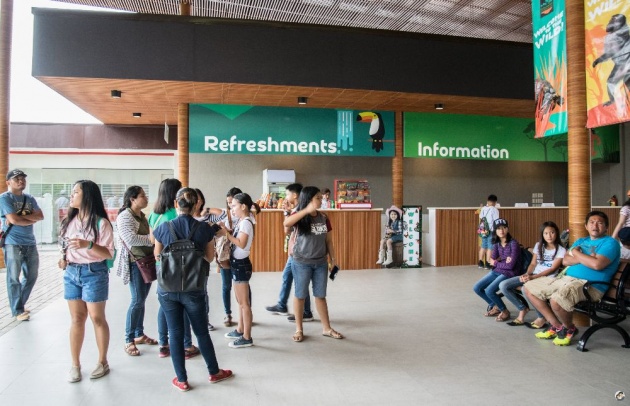 Photo credits: Jean Beltran via bitLanders
The entire tour, by the way, would be mostly walking, but there are benches distributed all around the premises as well as trams which will take you around the entire park. Again, it's a 170-hectare land area so there's a lot of walking and walking from this part to the other. My husband and I had been buying water to keep us hydrated the entire time. Good thing their restaurants are now open so water and refreshments won't be a problem.
Bring the Kids and Kids at Heart!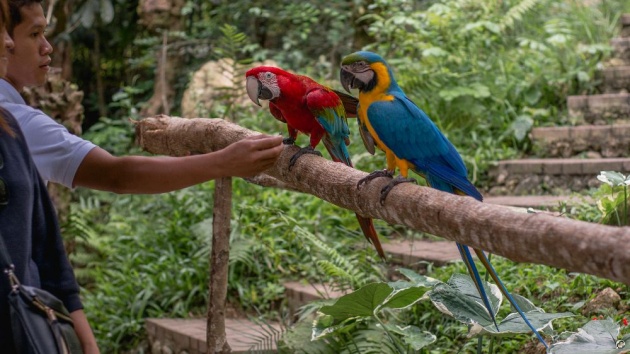 Photo credits: Jean Beltran via bitLanders
Kick off your summer and bring your kids along with you as you explore the premises of Cebu Safari and Adventure Park! I had seen a lot of kids really enjoying the park! I want to even bring my nephew and niece too!
But it is not just for kids! The park also is very friendly to the oldies and kids at heart. In fact, I have seen a couple of our old folks walking around, some had their own wheelchair bike! It helps that the park itself has complete concrete pathways and roads! And since it is pre-booking basis at this point, there are less crowd, so less stress!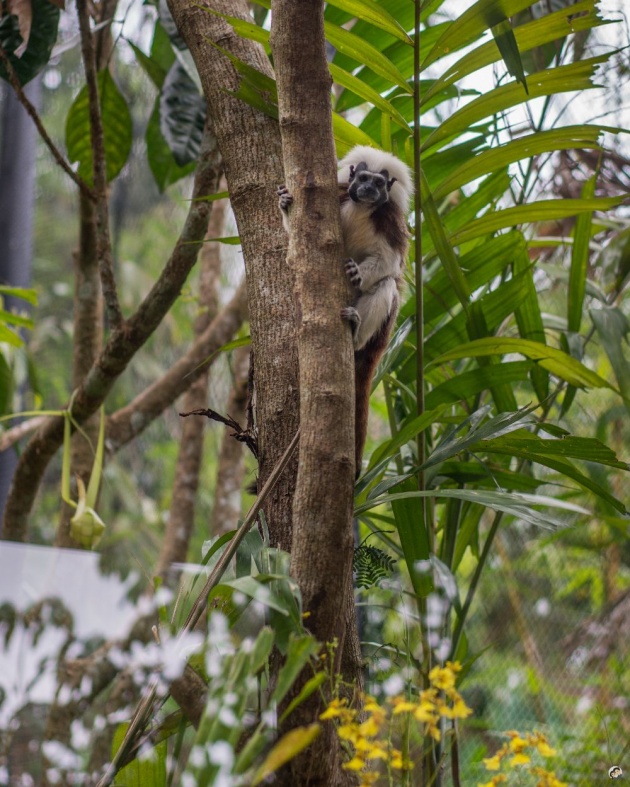 Photo credits: Jean Beltran via bitLanders
I highly recommend visiting Cebu Safari and Adventure Park as soon as possible! But if time constraints you to do so, you can wait for the entire adventure park to be open soon too so all the adventure rides can be availed by that time. The truth is, once it is fully complete with all their amenities and rides, we will surely come back, perhaps I will bring the family too!
---- o ----
Be sure to participate in this travel Querlo chat below to earn bitmiles!
---- o ----
Read also related blogs:
Tour at Calauit Wildlife Safari Park, Busuanga
Coron Day 3: Calauit Safari Wildlife Park
Blog entry written and published by Jean Beltran-Figues, A Pinas traveler and photography hobbyist, find more travel blogs in my blog section, click here.