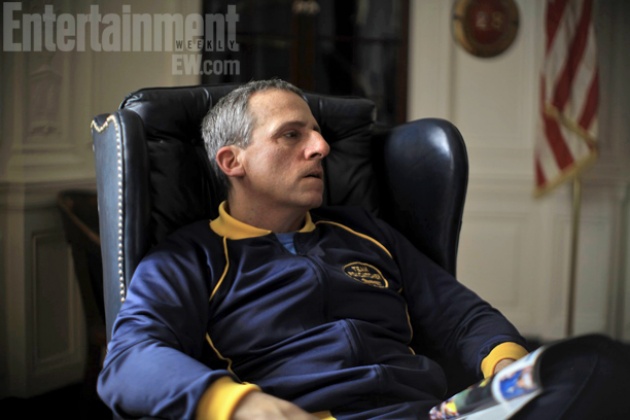 Steve Carell is barely recognizable as John DuPont, the real-life chemical heir who befriended Olympic wrestler brothers Mark (Channing Tatum) and David Schultz (Mark Ruffalo) in director Bennett Miller's "Foxcatcher." And then, DuPont kills David, tan dan dan.
The comedian truly goes for the gloom and wears a prosthetic nose in the upcoming Oscar-bait. Thanks to Entertainment Weekly, we can now catch a glimpse of the actor in all his dark glory.
So let's see -- Carell is playing a schizophrenic murderer (check), wearing a prosthetic nose (check), becomes gloomy in a serious and memorable role (check), works with a director who's known for having his actors get Oscar nominations and trophy (check) -- heck, the comedian may have a chance at Oscar victory!
Miller, who gave Philip Seymour Hoffman a Best Actor Oscar for "Capote" in 2005, also gave Jonah Hill his first Oscar nomination for 2011's "Moneyball." Hill's co-star in the film, Brad Pitt, also received an Academy Award nod.
So yes, Carell may get an Oscar nod too!
We'll find out if Carell is Oscar-worthy when "Foxcatcher" opens on Dec. 20 -- a perfect release date for Oscar hopefuls.