Xcorps #51 SKATE X - Full Show BLOG -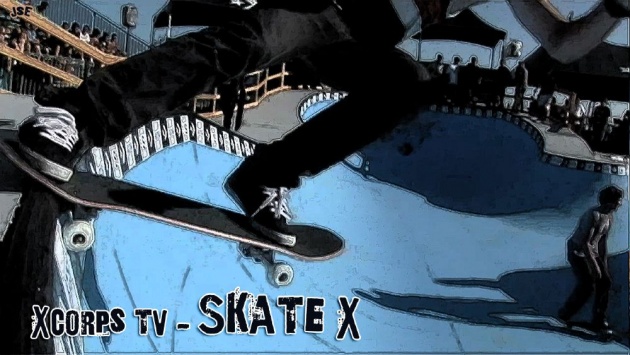 This Xcorps Action Sports TV show features wild pool style skateboard action at a CONVERSE created event called COASTAL CARNAGE which was part of the U.S. Open of Surfing venue in Huntington Beach California with hundreds of thousands showing up on the beach to see the action and hear the music Aug.5-8 2010.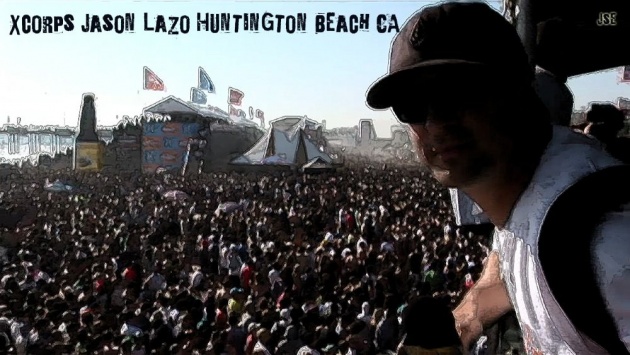 Some of the best skateboard talent on earth ripped the cool blue custom skate course for fun, fame and fortune at the high profile three day event.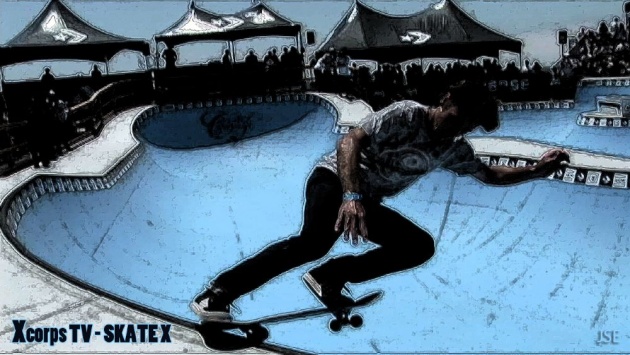 This XC episode opens up with on camera host Jason Lazo at the Coastal Carnage with the action ripping in the background.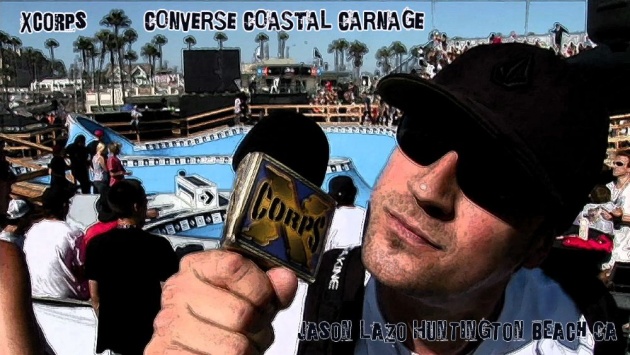 Cut to rail cam shots with skaters making history moves inches from the X lens! Check out the nonstop moves backed by new tunes from SubNoiZe band Authority Zero. Nice match!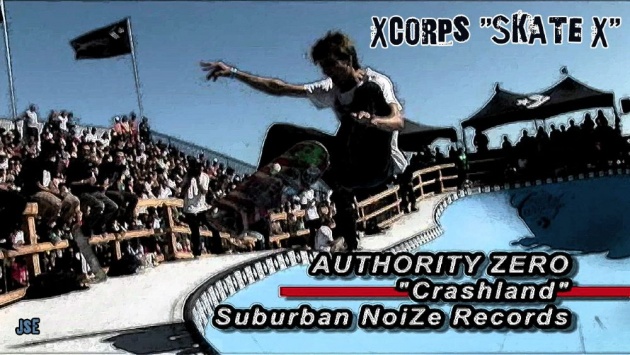 Next the free for all skate action continues mixed with a new music video from Tooth and Nails band Sent By Ravens. Check out their style and the SICK bone crunching CRASH between Adrian Mallory and Dave Reul!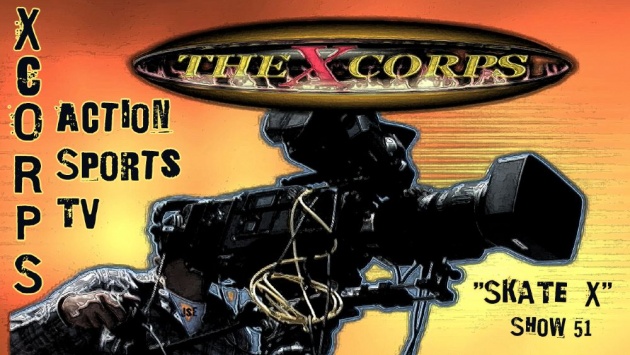 With multiple skaters ripping lines at the same time it's not called carnage for nothing!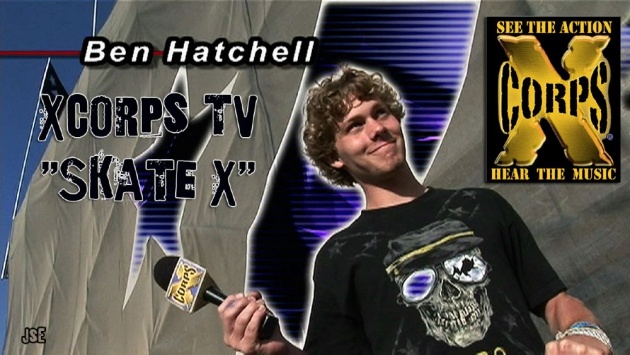 The next segment returns to the shred scene with more music from Authority Zero and skaters David Loy, Nolan Johnson, Frank Faria, Patrick Ryan, Tyler Mumma and Ben Raybourn rolling the cool blue custom course.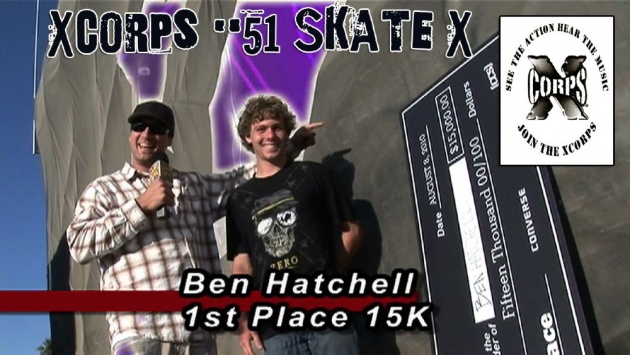 Also included here a slo-mo version of the Mallory - Reul crash followed by classic moves by legends Steve Caballero, Omar Hassan along with John Rattray leaving his own creative trails!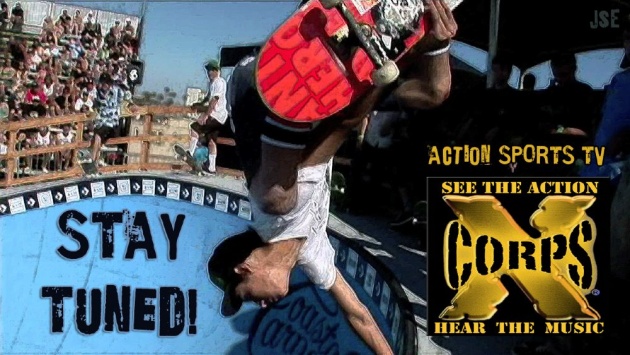 Xcorps segment 4 features a new music video from AMM records band The Judas Syndrome and zooms in on a relative newcomer skater from Virginia, Ben Hatchell who took 1st place overall along with 15 K in winnings! Bens ripping for fun style was very worthy.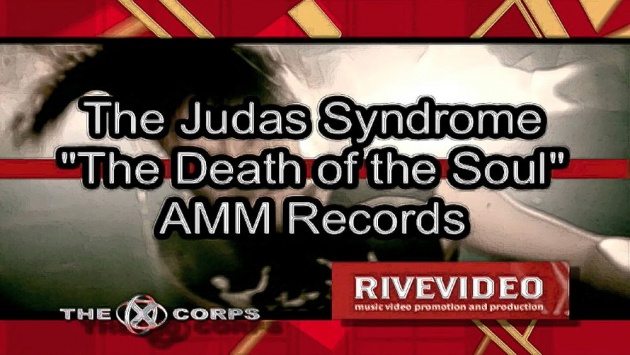 Xcorps host Jason Lazo has an exclusive interview with the talented young skater. See what he says about the action.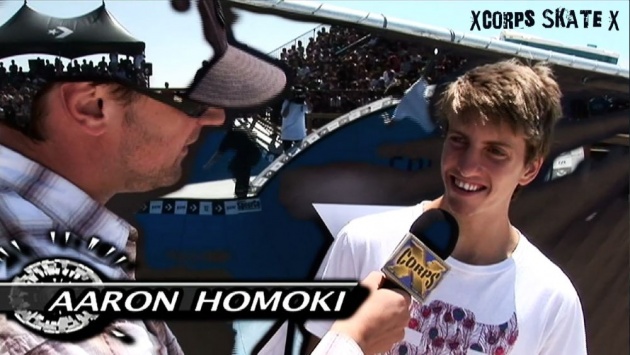 This Xcorps SKATE X show wraps with more shredding and another new music release from Authority Zero along with an interview with skater Aaron Homoki who pulled some crowd pleasing skate moves of his own at the Carnage!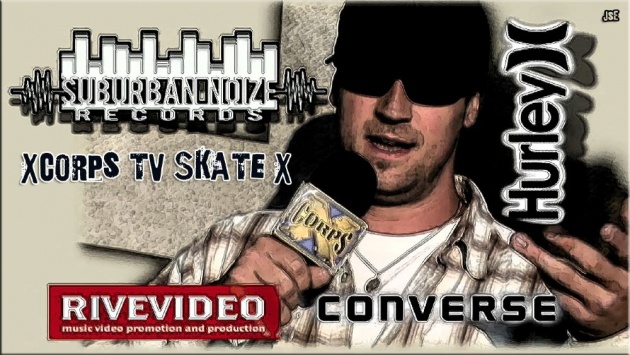 Check out what Aaron says about his about the gig and his fellow skaters!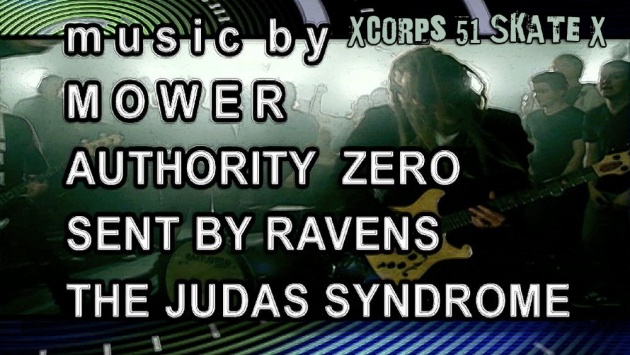 Additional music by SUBNOIZE band Mower.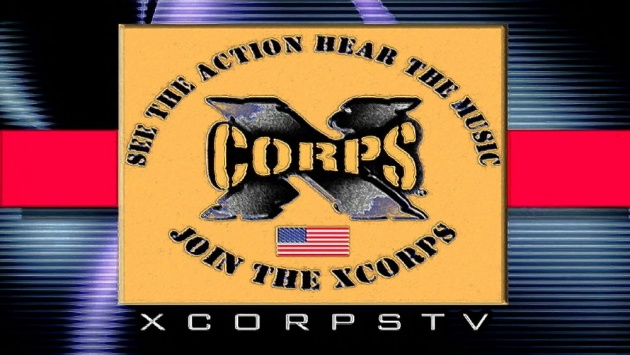 See The Action Hear The Music Join The Xcorps!
Shut Up and Skate!
A J.S.Edmondson FiLm 10-2010 TrT-22:00
©2015 TheXcorps