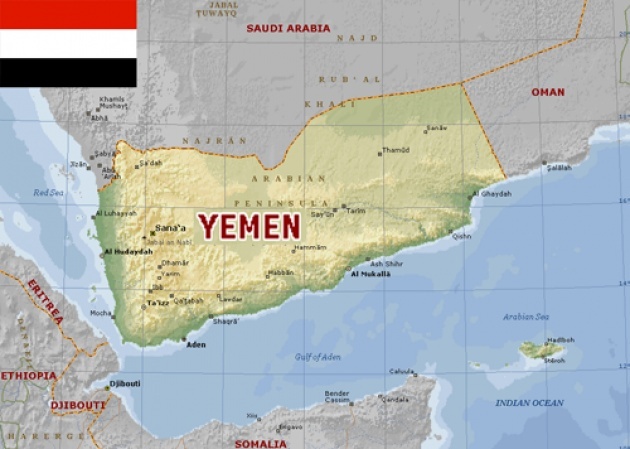 A short but critical report on progress of the transition agreement produced few reactions and no debate. The UNSC session ended quickly with many looking around as if to ask: "is this all?" This though could be interpreted as more good than bad news when the focus of the UNSC drifts to other more pressing and generally violent confrontations, as Syria.
Transition "Largely on Track'
Focusing on Yemen's national dialogue conference scheduled next year: "The success or failure of the national dialogue is likely to make or break Yemen's transition," the Secretary-General's Special Adviser on Yemen, Jamal Benomar,(UN Photo Below) told the Security Council in a briefing. He added that helping to ensure the success of the all-inclusive dialogue, initial preparations for which have begun, will be the UN's top priority in Yemen in the coming months. The outcome of the conference will feed into the constitution-making process that is to conclude in late 2013, enabling general elections to take place in February 2014.
Mr. Benomar observed that the transition remains "largely on track," with President Abdrabuh Mansour Hadi Mansour, who came to power in February's election, continuing to take important steps to advance the process. The transition though is also proceeding with still many challenges percolating: "a backdrop of serious security concerns, an unprecedented humanitarian crisis and many unresolved conflicts. The timeline for the transition is very tight and there is no time to lose." See Our Blog for Film latest on Yemen from January 26, 2012 2012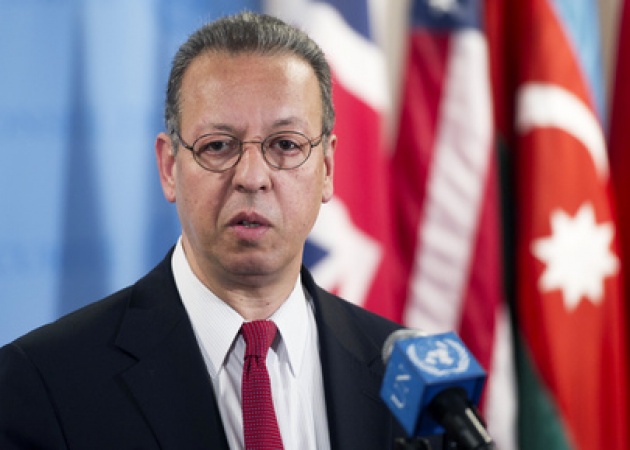 Chaos of Political & Tribal Interests with Military Overhang:
One of Yemen's key challenges, he said, is to assert the authority of the State in an environment that is dominated by a multitude of armed non-State actors competing for power. Al-Qaeda, is not exclusive in its challenge and perhaps overshadows other challenges/threats but it continues to pose a major threat. "Obstructionist moves to impede President Hadi's reorganization and control of the military and security forces could derail Yemen's fragile transition process and could result in serious instability. All efforts must be made to keep the transition on track."
National Dialogue Conference:
"If it is well prepared and gains legitimacy in the eyes of all Yemeni constituencies as a forum for shaping the framework of Yemen's future, it could become an important vehicle for democratic empowerment and for creating a positive political dynamic in Yemen towards greater stability and security," according to Mr. Benomar. To be successful, the national dialogue process must be designed and driven by the Yemenis themselves, the envoy stressed. "While this will require strong international support, its footprint should be light." Based on consultations with Yemeni actors, the UN will provide support in four key areas: political facilitation; technical support; capacity-building; and a public information and awareness campaign.
Military Restructuring:
Mr. Benomar also reported that Yemen's security situation remains a source of major concern, noting that military restructuring and steps toward a unified command will take time and sustained support. The Government's overall security capacity remains "limited," he said, while also noting that "separatist sentiments" in the south have been on the rise and incidents of abduction, assassination and hostage-taking have increased in the past few weeks. See our Blog for Film – "Yemen-Another Stalled Revolution?"
Mr. Benomar also reported earlier this month: "I witnessed the handing over of the command of the Third Brigade from Colonel Tarek Mohammed Abdullah Saleh to Colonel Abdulrahman al-Halili. This event has taken place in line with President Hadi's recent decision and I am confident that the President will continue to lead the country to a successful transition," Mr. Benomar said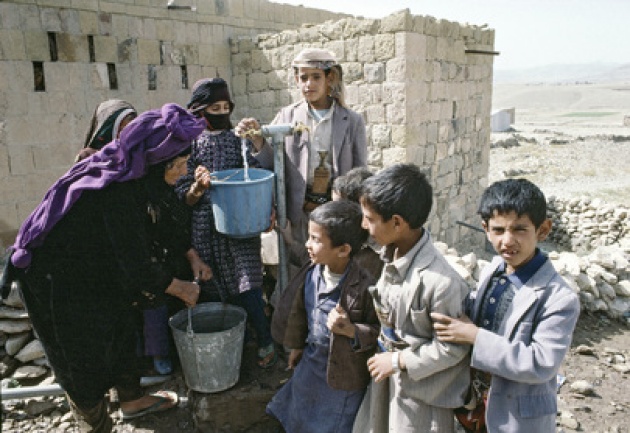 Humanitarian Crisis:
The humanitarian crisis in Yemen is "unprecedented" and the figures are much bleaker than previously reported. Ten million people – almost half of the country's entire population – are food insecure, with half of those severely food insecure and in need of immediate assistance. Almost one million children under the age of five suffer from malnutrition. (From UN News Center)
To address the growing humanitarian needs in Yemen, the UN's humanitarian response has been significantly expanded in 2012, but delivery of assistance still faces a number of challenges, key among them are capacity, security and funding. "Both the Yemeni Government and the international community must prioritize this acute humanitarian crisis,." The $455 million Yemen Humanitarian Response Plan is currently only 43 per cent funded. However, since the original appeal, the number of people in acute humanitarian need has increased, and the financial requirements are being revised.
Ambassador Muhamed Sacirbey - FOLLOW mo @MuhamedSacirbey


Facebook-Become a Fan at "Diplomatically Incorrect"








Twitter – Follow us @DiplomaticallyX







See more at our Popular Video Blogs & Current News Event Articles – www.diplomaticallyincorrect.org