Photo Credit: Choose Philippines via http://www.choosephilippines.com
BECOMING A FILIPINO
This is also one of the topics that I really wanted to write long time ago. This made me more proud as a Filipino and will continue to be an ambassador of my beautiful country wherever I go. Finally I got the chance to draft a new article that would serve as a message that whatever our country is going through at this point in time, Philippines is still a good place to live. I will try to present here some information regarding the number of foreigners who are living in the Philippines permanently or for good.
Read on and you will surely be astonished with the life of this amazing person who even if he don't have Filipino lineages, he still want to be a Filipino, legally perhaps because he can never be a Filipino by blood.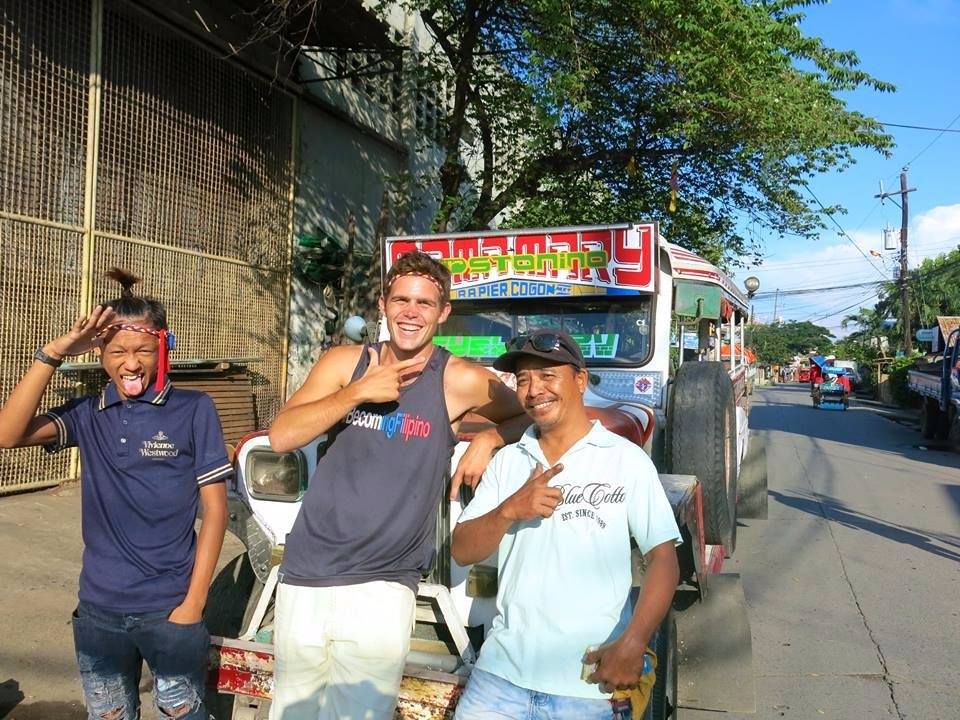 Photo Credit: Clix via http://www.clix.com.ph
Article IV of the 1987 Philippine Constitution provides two kinds of citizens:
Article IV defines the citizenship of Filipinos. It enumerates two kinds of citizens: natural-born citizens and naturalized citizens. Natural-born citizens are those who are citizens from birth without having to perform any act to acquire or perfect Philippine citizenship. The Philippines follows a jus sanguinis system where citizenship is mainly acquired through a blood relationship with Filipino citizens.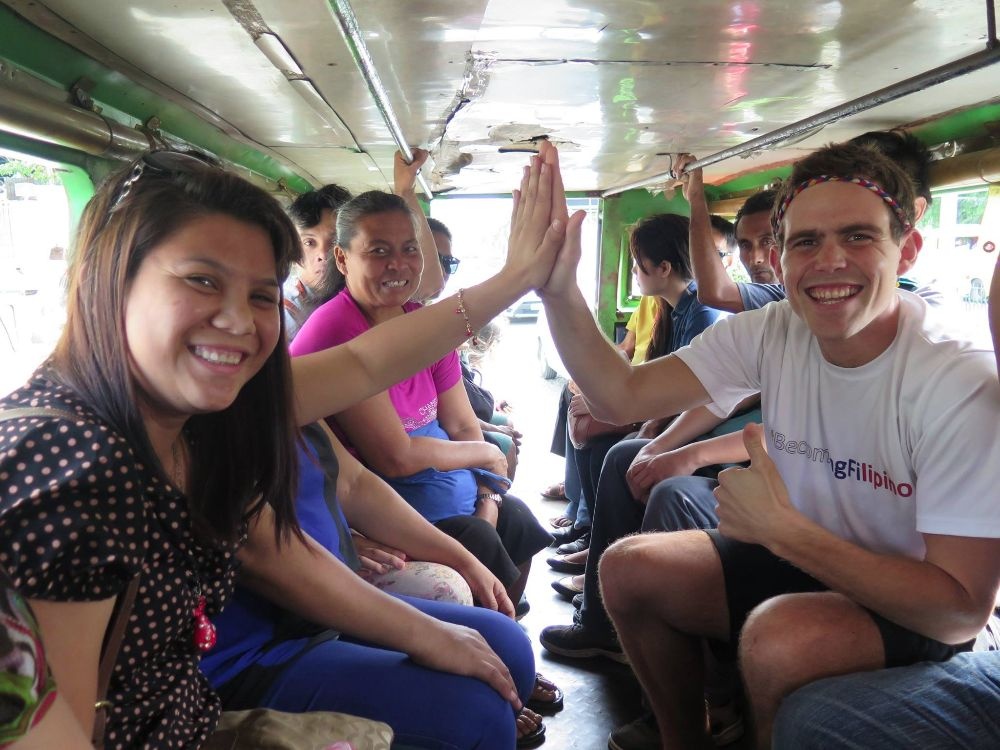 Photo Credit: Choose Philippines via http://www.choosephilippines.com
Moreover, acquiring a Philippine citizenship is explained further by Wikipedia as follows:
Natural-born citizenship forms an important part of the political system as only natural-born Filipinos are eligible to hold high offices, including all elective offices beginning with a representative in the House of Representatives up to the President. The Philippine nationality law is based upon the principles of jus sanguinis (Latin for right of blood) and therefore descent from a parent who is a citizen or national of the Republic of the Philippines is the primary method of acquiring Philippine citizenship. This is contrasted with the legal principle of jus soli where being born on the soil of a country, even to foreign parents, grants one citizenship. For those born in the Philippines to non-Filipino parents, the Administrative Naturalization Law of 2000 (R.A. 9139) provides a path for administrative naturalization for those who qualify.
To summarize, one can obtain Philippine citizenship through the following ways as stipulated in the Philippine National law:
First is by birth, then by blood and by naturalization.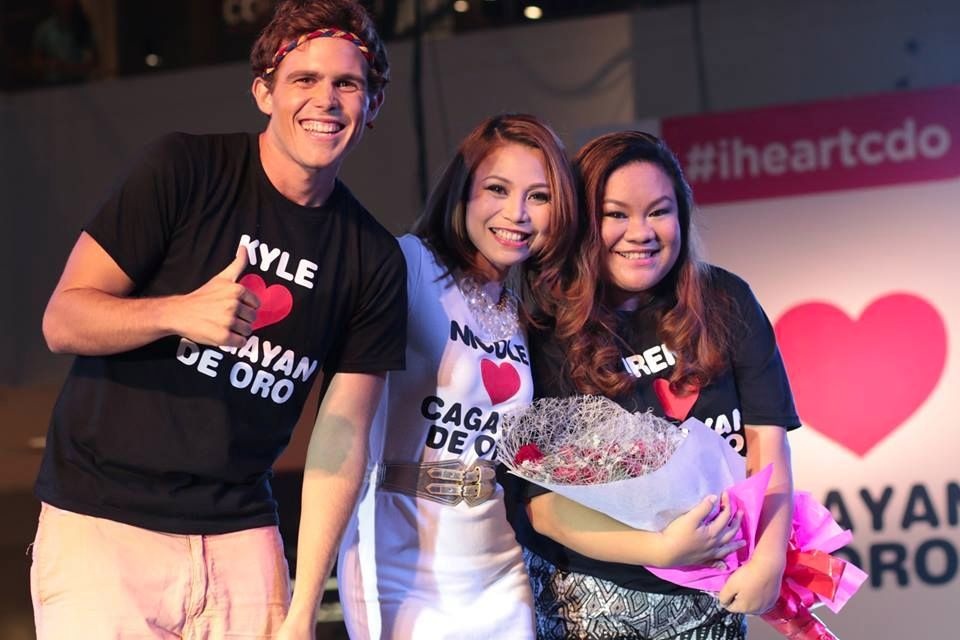 Photo Credit: Ladysoda via http://www.ladysoda.com
Now it is quite ironic to think that while there are millions of Filipinos who wants to migrate and are trying hard to gain or obtain citizenship abroad there are also aliens as I call them, people coming from the US, Canada or Australia who wants to stay in the Philippines and obtain Philippine citizenship. How is that possible?
Now I do not know how it would happen in the case of this 27 year old Canadian who wanted to become a Filipino, yes to be a Filipino literally! This is what he used to express in all his videos scattered online.
Before going any further, let us know first the first person I know coming from a faraway land who deliberately expressed his intention to become a Filipino.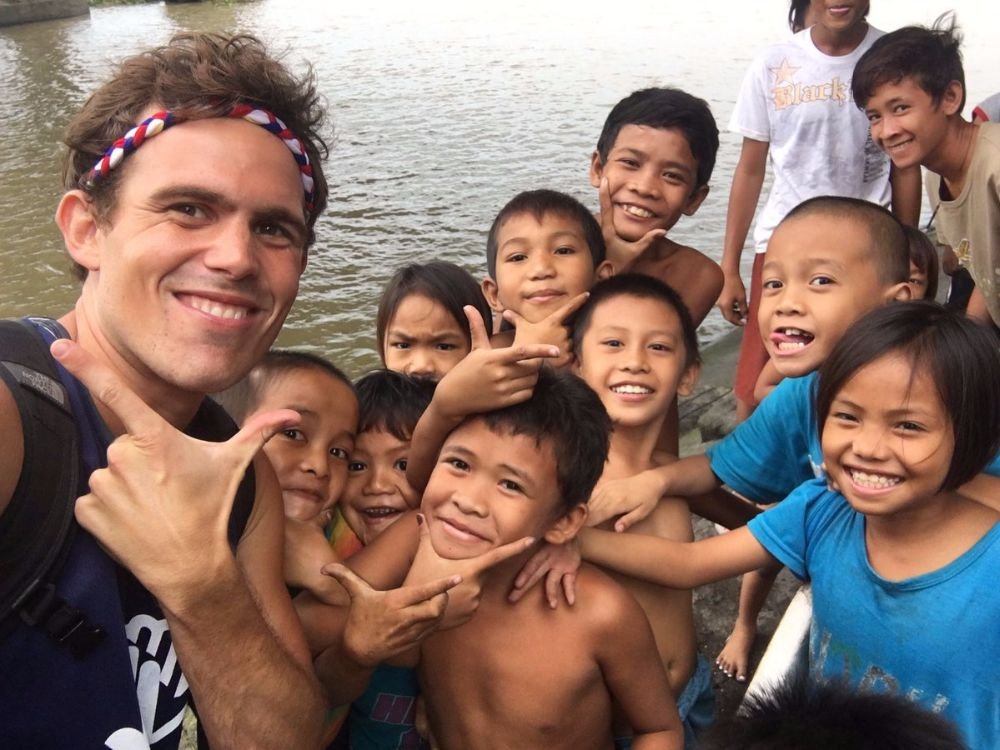 Photo Credit: https://twitter.com/kylejennermann/status/825199668887826432
Meet Kyle Douglas Jennermann who says he has found his home in the Philippines, a Canadian citizen who wants to become a Filipino. He is widely known as "Kulas" in the Philippines, a typical Filipino name. His presence has become permanent in Cagayan de Oro City, the place where I live.
Although he is a family oriented person, he love his family in Canada but chooses to live in the Philippines. Even when he is in Canada for a short vacation, his mind and heart remains in the Philippines and would really want to go back. And I really appreciate him for that.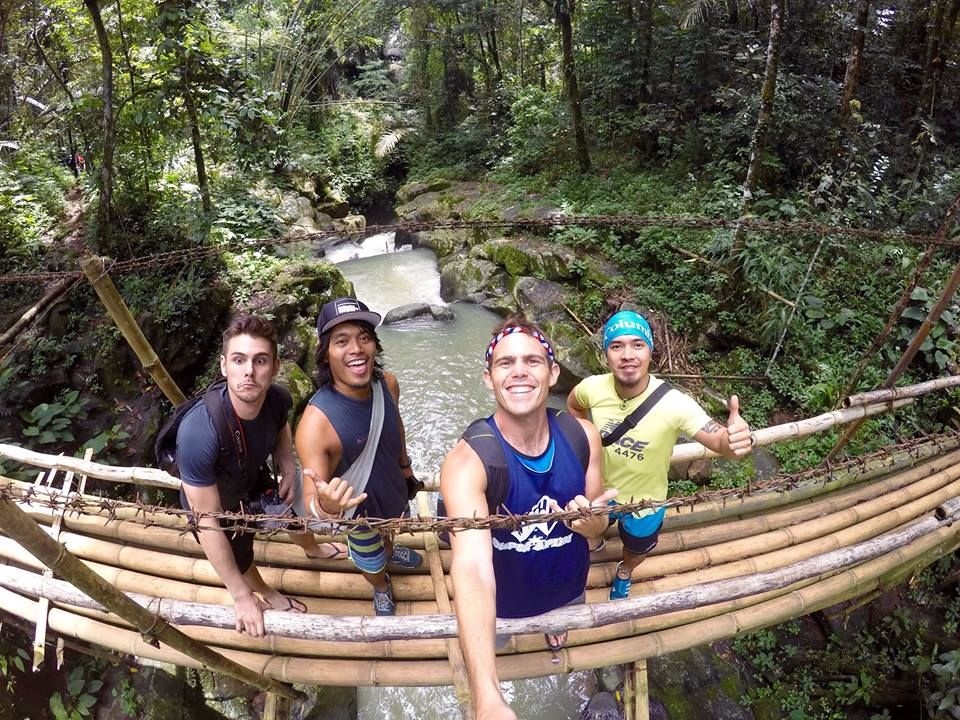 Photo Credit: http://aboutcagayandeoro.com
Kulas is literally a traveler. He was able to travel into close to 30 different countries around the world. He started travelling in 2006 right after graduation in high school. It was in 2013 when he bumped upon the stunning Philippines, and stayed there for 2 months, basically in the Visayas and Mindanao region. And according to him, that 2 months changed his life.
I have never met such kind, giving, friendly, hard-working, outgoing, proud and happy people. I have never experienced a culture like the Philippines; a culture that every single day inspires me, and that I look up to. It is a place where the natural environment is unbelievably beautiful. The waterfalls, beaches, mountains, rivers…. I could go on and on about it. – Kulas via #BecomingFilipino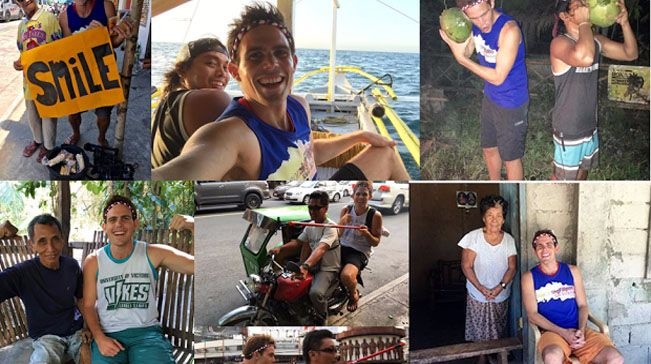 Photo Credit: Viral 4 Real via http://www.viral4real.com
His testimonials about the Philippines really gave me goosebumps. Since he traveled a lot he should have enough experience to compare with and perhaps found the best country ever out there and yet consider the Philippines as one beyond compare. No one has ever told me thank you for being a Filipino and that made me appreciate him more.
But what really inspires me about the Philippines is the PEOPLE. If you are Filipino and you are reading this. Thank You. Thank you for being Filipino. Thank you for being part of a culture where family isn't the only family, but friends and even strangers are family. Where smiling is genuine, giving is natural and sharing is a part of everyday life. A culture that goes through a lot of really tough times and suffering, but still shares a great big SMILE. – Kulas via #BecomingFilipino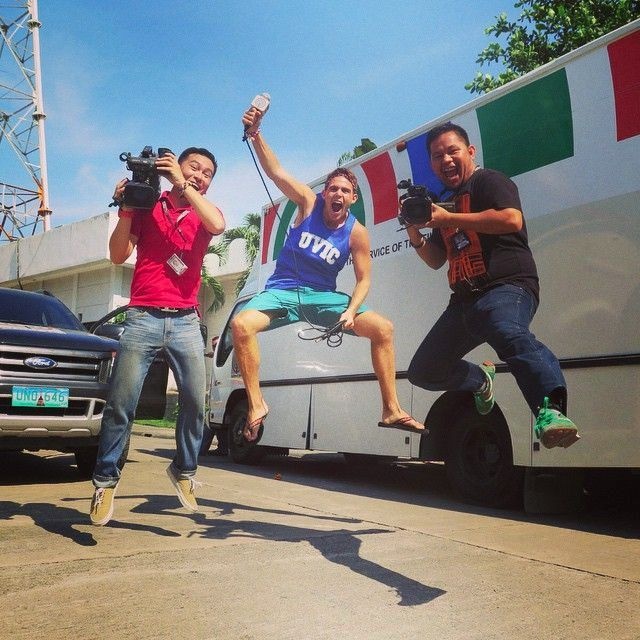 Photo Credit: Notey via http://www.notey.com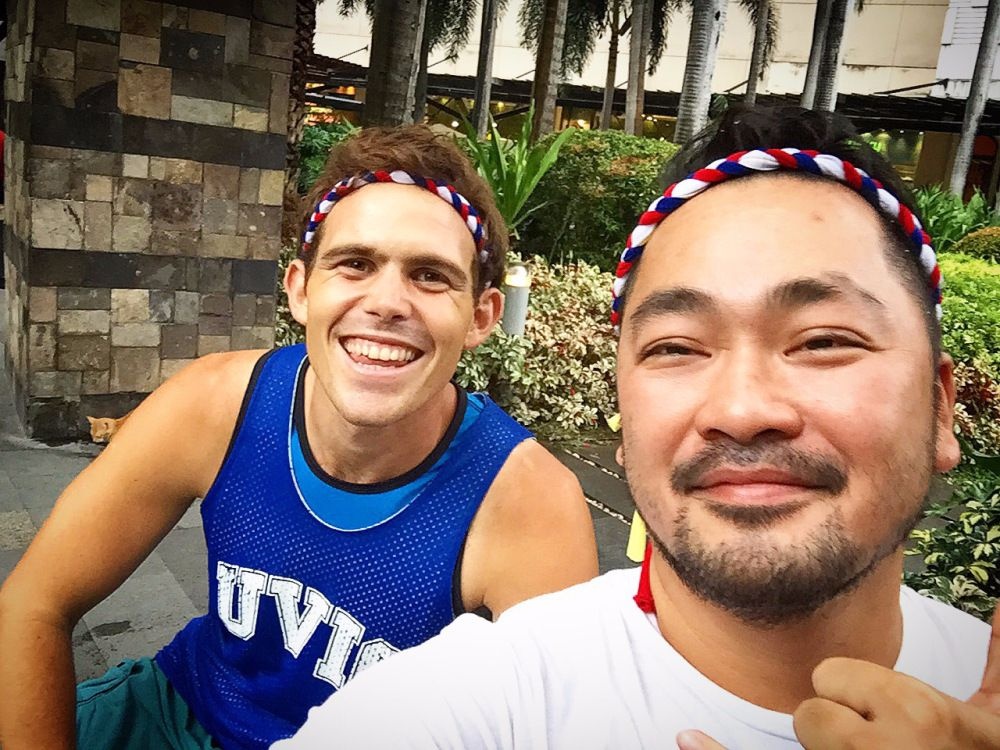 Photo Credit: https://edgywedgie.wordpress.com
What a sweet words coming from a total stranger. And it's been 4 years since the first time he landed into the land of promise and yet he still very passionate to share his happiness, inspiration, love and adventure not only to the Filipino people but to everyone across the globe. He is reaching people through his blog site #becoming a Filipino click HERE if you want to read more about him, his Facebook page and YouTube channel. Yes it's been 4 years and he still continue to explore the beauty of the Philippines and never missed to share every single experience he got from all those travel adventures.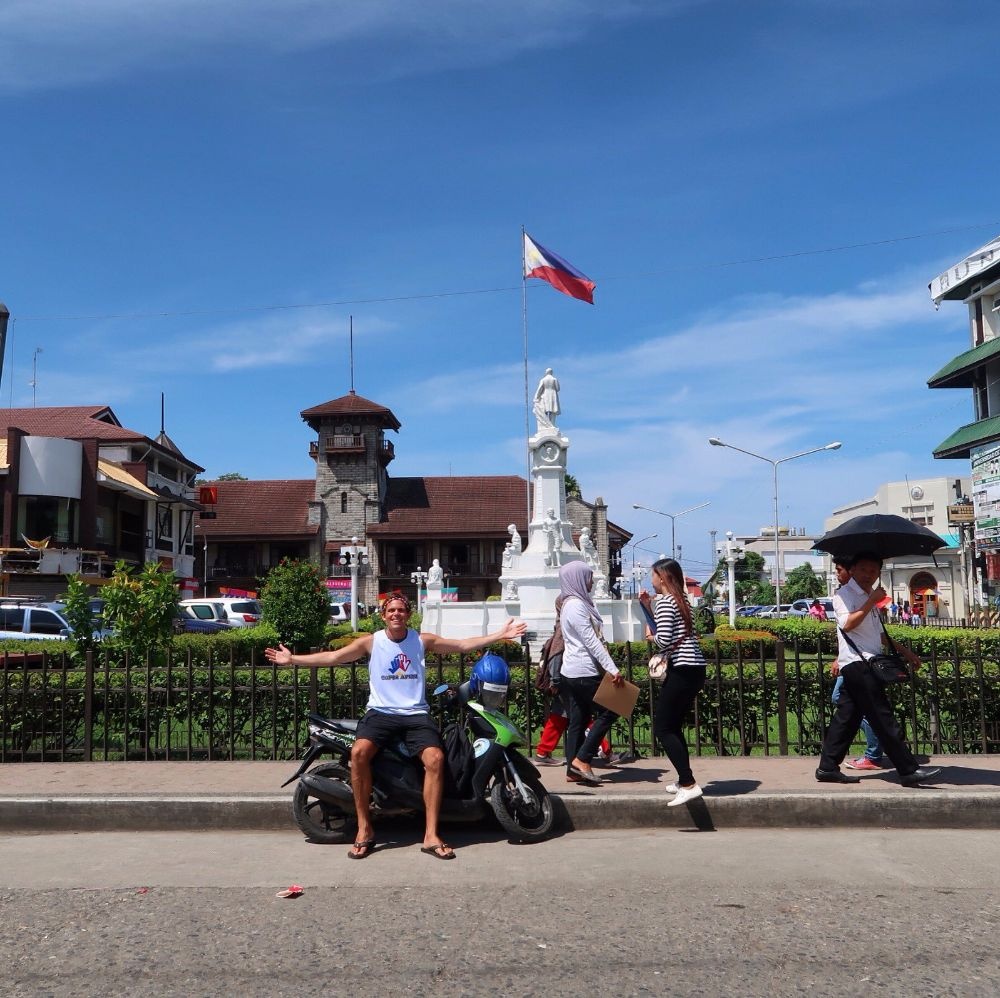 Photo Credit: Kyle Jennermann via Twitter
Please watch the videos below to know more about Kulas and witness few of his travel adventures in the Philippines.
Video Credit: Kyle Jennermann via www.youtube.com
Lastly, the Philippines attracted more than 5 million foreign visitors in 2015 and according to National Statistics Office (NSO) there are already 177,000 foreigners who have resided in the Philippines as of 2010.
To all my foreigner friends, would you want to travel to Philippines? Or perhaps wants to be a Filipino just like Kulas?