Despite being one of the richest countries in the world and ranks fourth in the list of the most luxurious resorts in Asia, visitors to Singapore are still many ways to experience this pricey destination without spending a penny.
1 Discover Changi Airport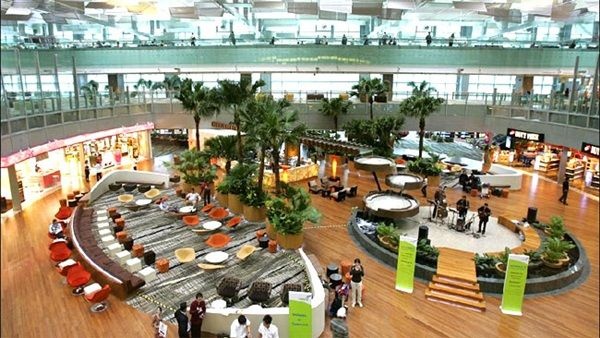 Upon arriving Changi airport, do not rush and go, but please take the time to visit the airport is considered the best in the world. The airport prides itself with friendly service to tourists such as free Wi-Fi, free phone charging points, massage chairs, a TV lounge, a movie created, the food vendors open 24/24 , a butterfly garden and a swimming pool on the roof. Exploring the airport is enough for you to see the hand of the grave before the development of the Asian dragons.
2 See Light and Water show at Super Tree Grove, Marina Bay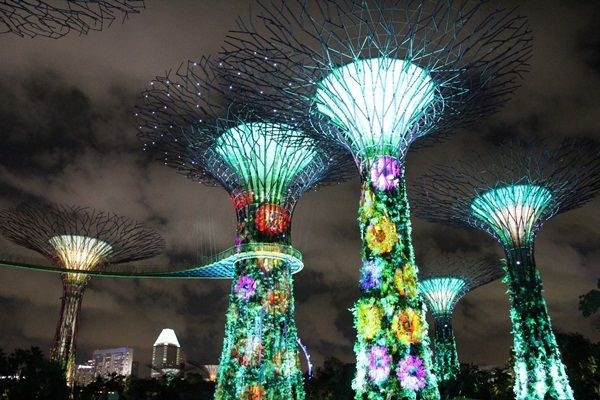 Marina Bay itself is also a tourist destination with attractions such as the famous Science Museum-art floating Stadium, Marina Bay Sands resort. Do not forget to watch the light show performances, sound and water gardens Super Tree at a time from 7:45 to 9 pm daily. The giant used the sun's energy during the day in order to shine at night, and rainwater harvesting to supply water to the surrounding vegetation.
3 Visit the hotel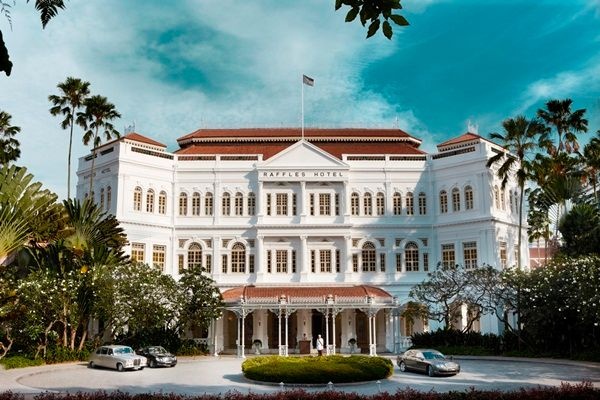 Experience the feeling come back in time for a visit to Raffles hotel-style architecture of the 1920s This is one of Singapore's historical heritage from the time was a British colony, as well as a security Museum exhibit with a series of colorful artifacts.
In addition, the hotel guests as Fullerton - served as the post office or the Ritz Carlton Singapore - which showcases many works of contemporary art are also worth visiting and worth exploring.
4 Experience the cultural zones such as Chinatown, Little India and Arab Street
In three cultural communities in Singapore, Chinatown has the largest scale, visitors can not miss walking along the road Keong Sail bustling with restaurants, souvenir shops and hotels shimmer.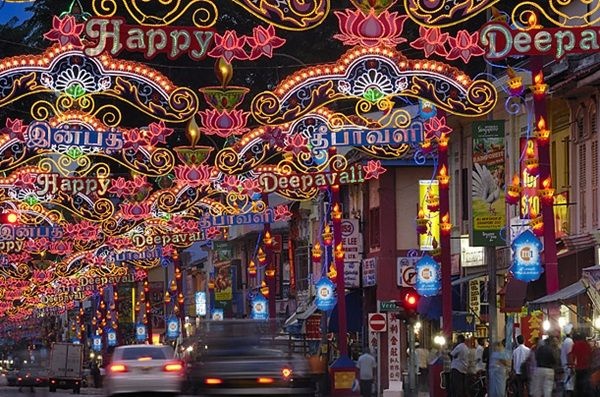 5 Walk in the reserve ecosystem Sungei Buloh wetlands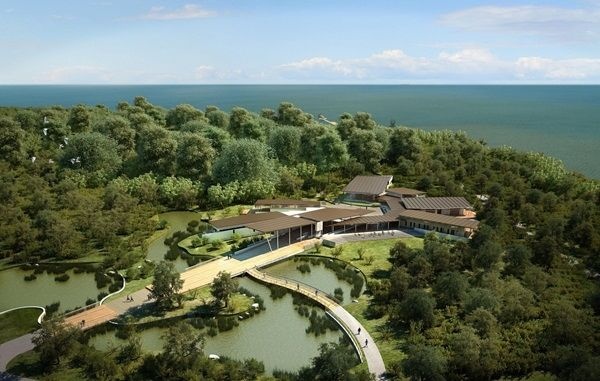 One other protected areas you can visit Bukit Timah which is one of the tropical rain forest be preserved and also the heritage of Southeast Asia. It will give visitors an overview of Singapore's appearance before turning into a modern metropolis.