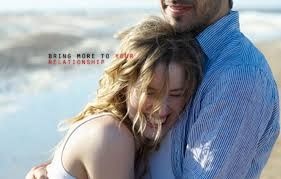 There's a difference between dating for just a few months and being in a full-blown, committed relationship. We give you all the signs you're in a serious relationship. Read it with your significant other – because it's fun to agree on the points together!
1. You no longer have to dress like a goddess every time you see him (or, in fact, her). In fact, he (or her!) actually likes you better in your sweatpants and glasses. Being yourself is so liberating – he agrees!
2. You have had at least one meal with each other's parents. And his mom calls you once in a while to ask your advice on hair care.
3. You no longer feel the need to stalk him on Facebook, Instagram and Twitter. He tags you on his own and you respond with a home-cooked meal.
4. You can go a whole day without talking or texting – without worrying that he isn't into you any more. In fact, you know that once work is over he'll come right back into your arms…might as well finish your work before he does.
5. You can't even remember the last time a guy (or girl) hit on you. It's like you give out this 'unavailable' signal to the world. And why not? You've got the love of your life – time to focus on other things.
6. Every single person asks about your significant other if you ever show up without him.
7. You've secretly imagined what your kids will turn out to be like. Thought of their names and which school they'll go to. Planned your big family holidays and your 25th anniversary. You know how it goes!
8. You're no longer shy or nervous when you're with each other. Sexually and otherwise. You can now safely experiment, try out new things…
9. You actually sit through romcoms and action flicks just 'coz you love each other. I mean, you gotta see what the other side is all about, right?
10. A lot of thought goes into every gift you give each other on your birthdays, and it gets harder every year to think of a unique gift. It has to always top last year's – tough!
11. When you go out, it doesn't matter who pays. The tab is open, and whoever has the money pays.
12. You can spend hours together without even talking, and those silences are anything but awkward. You love it!
13. You'll have witnessed the other's burps and other unspeakable things – it hardly matters!
14. Even though you know each other's Facebook passwords, you don't feel the need to snoop around. (Okay, maybe once in a while but not too often at all!)
15. You sometimes know just how the other one is going to react in certain situations even before he says anything.
16. You have told each other deep dark secrets (like how you actually find Tusshar Kapoor cute) and haven't judged each other for it.
17. You have seen each other cry during sad movies and find it adorable.
18. When either of you is away, you have to Skype/Facetime and be in constant touch via texts – just because you miss each other.
19. You have perfected the art of posing with each other for 'cute couple' selfies.
20. It's not like you're in a hurry to make a formal commitment, but you know that you want to end up with each other – and he feels the same as well.
Source at:http://www.popxo.com/2014/07/20-signs-youre-in-a-serious-relationship/