The Pena Palace deployed on top of the Sintra Hills, is fruit of the creative genius Ferdinand II and is the epitome of Romanticism of the nineteenth century in Portugal.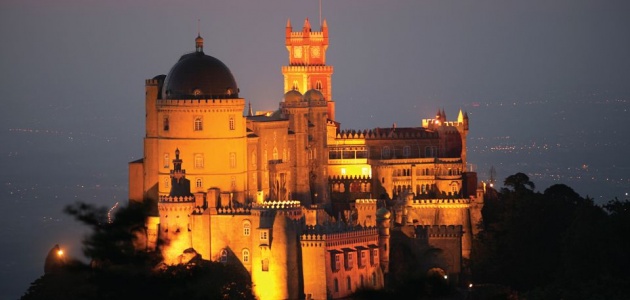 As we go trough the Serra do Açor, while we let ourselves enchanted by the majestic and pure aspect of the landscape, curiosity and impaciente invade us. Piódão stubbornly remain hidden for unexpectedly dazzled by its architecture, which so well illustrates the hability we have to smoothly adapt to the harshest and most sublime places.As a crib it were , the houses are spread around the terraces, in wich punctuate the blue and shale, the winding and narrow streets between in each corner hides the history of the historical Village of Portugal of Piódão.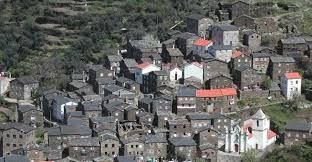 In one of the slopes of the Serra do Açor , near Piódão, is one of the best kept treasures of Portugal, i refer to Foz Dégua, a small village separated from Piódão by a suspension bridge of wood, the good style of Indiana Jones.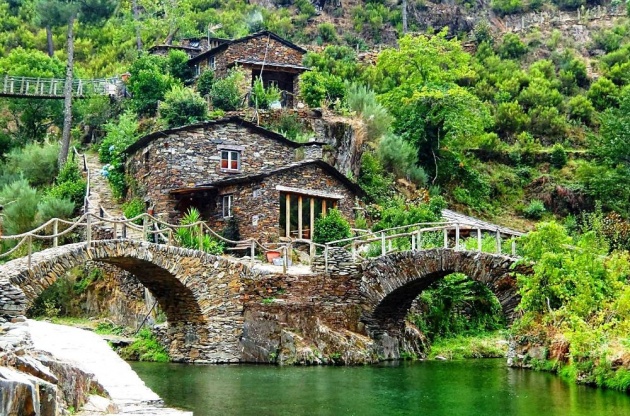 This rustic and beautiful village, bathed by the pristine waters of the rivers of Chãs and Piódão that there converge , have on its banks, a small river beach cold and crystal clear water .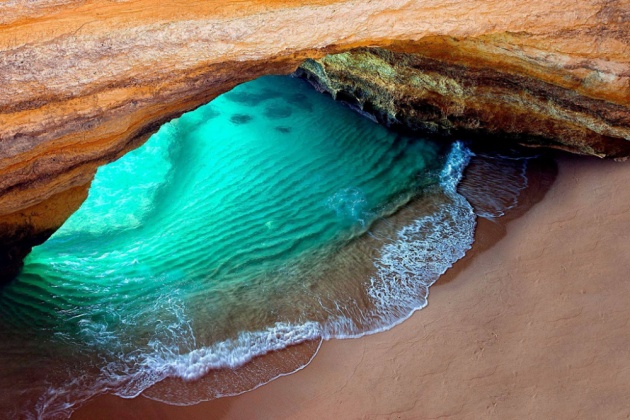 Algar Benagil is a natural cavity formed by erosion, with about 20 million years , and is located west of the small Algarve town that gives it its name, Acess is only by water.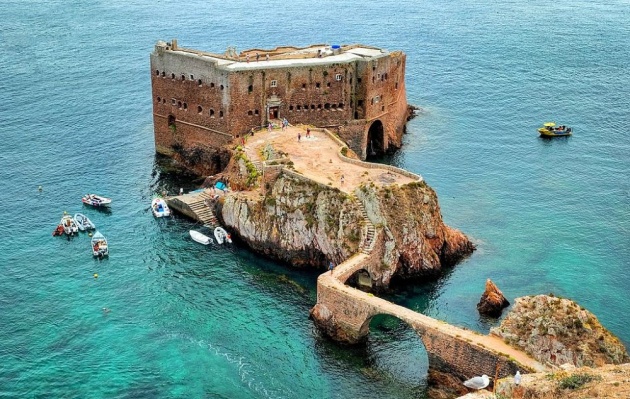 The São João Baptista Fort is situated in the wonderful Berlenga Island, in Portugal. The construction was ordered in 1651 due to its strategic location. Already in the 19th century the fort is abandoned , serving as support for the fishing activities in the region. On the 20 th century , the fort was transformed into a hotel unity.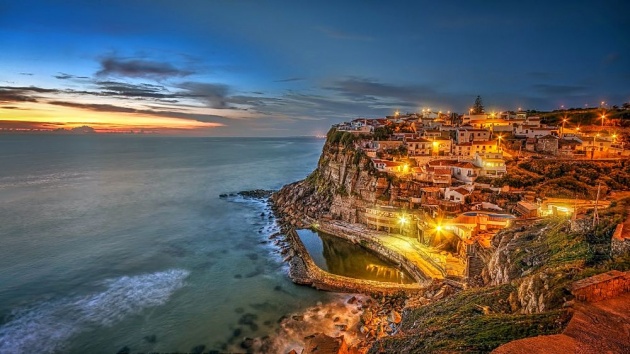 The Azenhas do Mar is a village on the coast of Sintra, developing along a river/water line that runs to the Atlantic and breaking the coastal cliffs, and where there water mills , is based on a beach in which there is a ocean pool.
Font of images: google