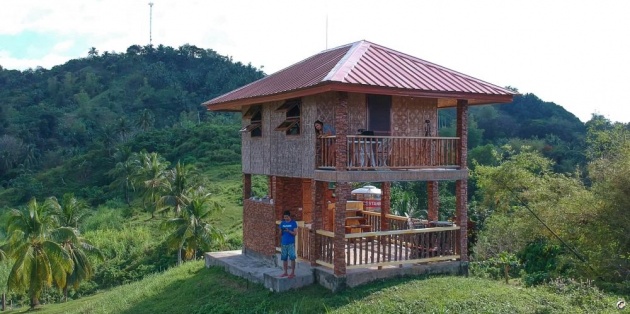 Image credits: Jean Beltran via bitLanders.com
Up to this point, I still dream about our trip to Negros Occidental, I recalled the place where we stayed, our afternoon chilling at the terrace, watching over the calm sea and surrounded by green foliage, coconut trees, the beach, the fish ponds and all of that, it felt really surreal, one thing's for sure, both my husband and I would like to have a property like Natural Native Sea View Cottage.
Because I kept on telling him about it and also sharing it with my friends and colleagues, I somehow made a list on why I can't get over this sole cottage atop a hill where we spent our third wedding anniversary and James' 30th birthday.
Read on as I tour you around again.
1. The View from the Balcony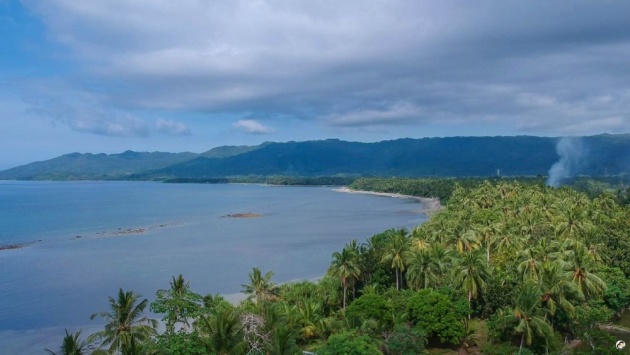 Image credits: Jean Beltran via bitLanders.com
On our first afternoon at Natural Native Sea View Cottage, we spent it entirely at the balcony, it was facing the open sea but it also has a view of the fish pond at the right side as well as the hilly islands at the left where the sun sets.
Our balcony has a white table and two high backrest chairs which were perfect for our afternoon chilling. There were two covered electrical outlets too which were perfect because we had brought our laptops with us which means we were able to work on our online stuff and whatever we wanted to do on the electronics.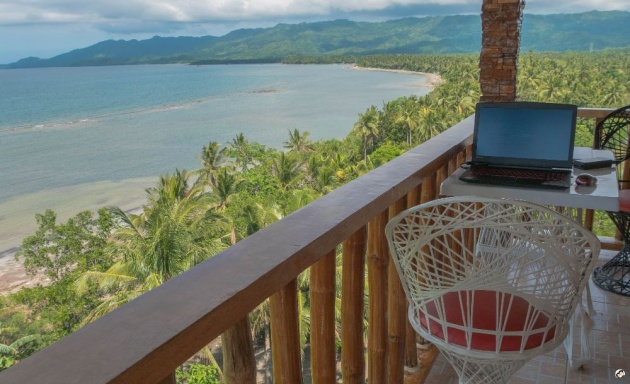 Image credits: Jean Beltran via bitLanders.com
I am always amazed by the different animal sounds we heard that afternoon. There were crickets and variety of birds chirping all over the place and we thought it was awesome to capture those sounds, however, whenever we get to hear those chirping, we are late to get it in our phone audio recorder.
I wish I could share that with you but maybe in the future if we will be able to go back!
2. The Beach and Drone Crashing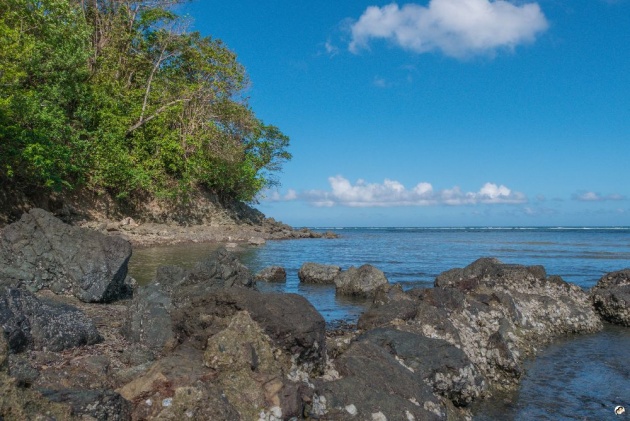 Image credits: Jean Beltran via bitLanders.com
On our last day in Natural Native Sea View Cottage, we moved to the beach side which is just below the hill. We took the steep part and hold on to the grasses and the tropical coconut trees. The cottage looked really cool from where we were standing. I took a couple of shots and attempts to capture it and I pretty much got my favorite shot which I shared with my previous blog.
Before reaching the long beach shore, we passed by a mini river, mangroves were all over, we spotted a few rubbish as we walk down, its the season where the wind pushes the garbage to the shoreline.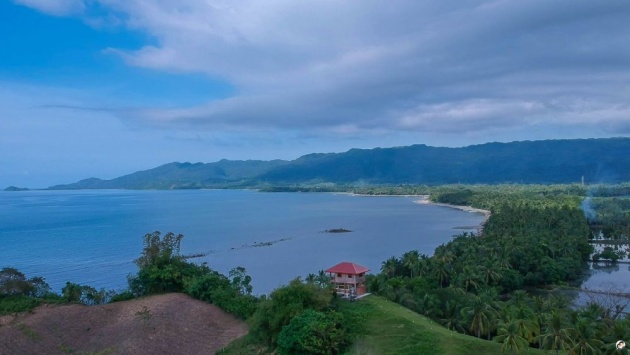 Image credits: Jean Beltran via bitLanders.com
There's a rocky part of the beach which seemed so cool too! We came up to the shoreline, set up the tripod for the camera and also the drone. James had been thinking of running through the shoreline and have the drone capture him while running.
Of course, that means I would be manning the drone. It was all good at the start but then eventually I crashed it into the nearby tree. That caused a slit in one of the drone's propellers and even blocked one of its propeller motors.
I was all worried about what happened but the drone is all good now, its back to business which I am happy about.
3. The House
My previous blog post would tell how I have praised how this cottage was idealized and constructed. The mind behind it did a great job that both my husband and I think this is our dream house.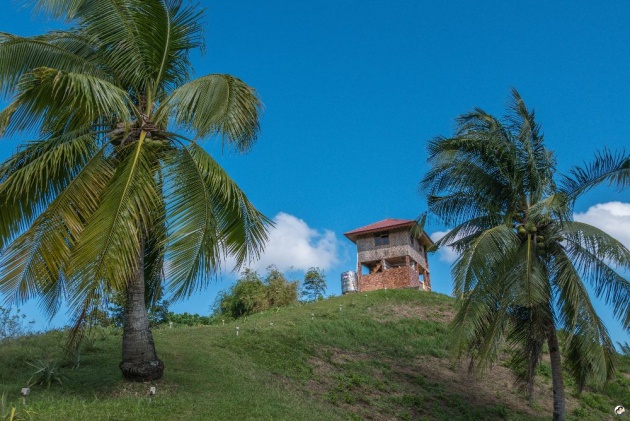 Image credits: Jean Beltran via bitLanders.com
Dream house in a sense that all we wanted for a house to be like is in this cottage. We always wish of having a two-story house where the second level is just our room with a balcony in it overlooking some nice view like the beach, a rice field or whatever it is which makes us chill and just enjoy the view.
The balcony is spacious enough for us to lay out computer tables and workspaces for our online jobs and such.
The room has a queen-sized bed, white linens and has a huge television for our movie needs! A fridge is also available from here where we can store our favorite drinks and chocolates.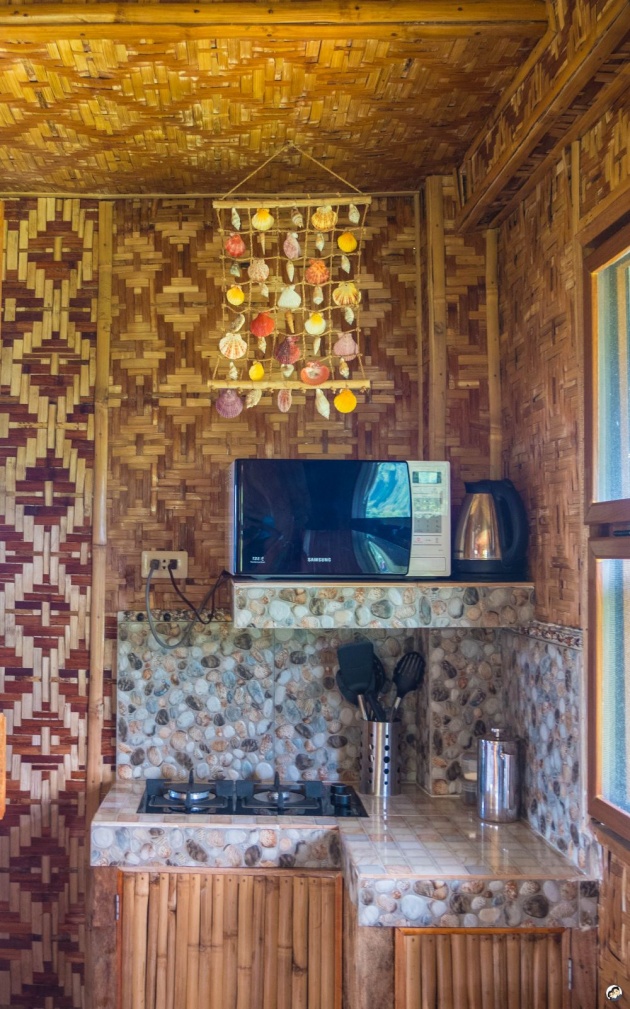 Image credits: Jean Beltran via bitLanders.com
Its lower ground has the living room and the kitchen too. A huge veranda or terrace would be there too, it is suspended that we can access the entrance with a few stair steps. On top of it all, the house is solar powered!
I can vividly see my family and friends staying on the terrace, talking, laughing and just being merry when visiting us.
Overall, this cottage sums up our dream house.
4. The Dog Khaleesi
Khaleesi, not the mother of dragons but the host's house dog came near me when we arrived at Bryan's main house, licking my feet and sniffing in my legs, its tail wagging like she wanted to know and make a friend of me. She was named after Game of Thrones' Khaleesi by Bryan's daughter.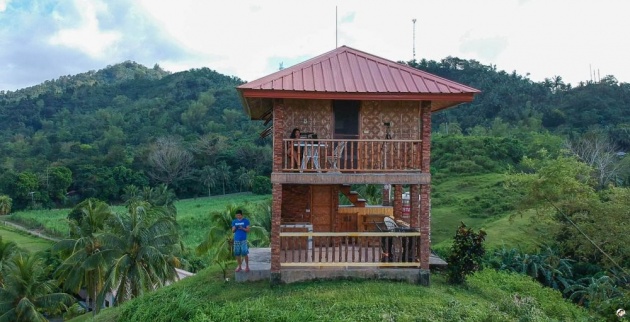 Image credits: Jean Beltran via bitLanders.com
She's a friendly dog and she would come up to the cottage whenever she knows someone is at home which is why Bryan had reminded us to always keep the doors closed.
Khaleesi is fond of joining the guests too when going to the beach shore and she'd play with her playmate dog who lives in the nearby house. She won't even bark, her friendliness is too obvious that makes the host worried that she might be kidnapped!
5. The Sunrise and Sunset VIews
Video credits: James Figues via youtube.com
Two of the most awaited time which we don't want to miss while staying here was the sunrise and the sunset. As a fan of these two events which occurs every single day, we had prepared for those two.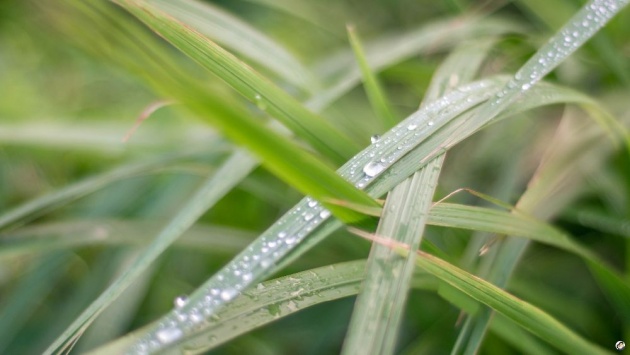 Image credits: Jean Beltran via bitLanders.com
On our first day, we got to witness the beautiful sunset while staying on the balcony. We also set up our camera to take a time-lapse as the sun was setting down. It was a beautiful view and I can vouch it to be one of the best.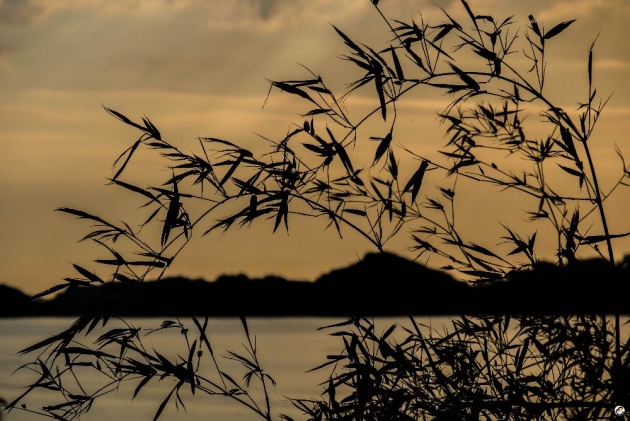 Image credits: Jean Beltran via bitLanders.com
As per what I had read somewhere, Negros Occidental has one of the longest sunset views in the country because of its geography and the fact that it is facing the West where the sun sets.
Before sunrise, we had time to capture the Milky Way, waited for the sunrise and captured beautiful views while it peeks out of the clouds. The morning dew on the plants as well as grasses around entertained me for some photo-shoot opportunities.
Video credits: James Figues via youtube.com
Even after a week that we had traveled to Negros Occidental from Bacolod to Inayawa to Sipalay, I still think of these things. I can hear the birds in the afternoon, the crashing of the sea waves at night, the wind's blowing during the night and the view of the sun setting, its rays peeking in the bamboo plants.
Recent Blogs:
---- o ----
Blog entry written and published by Jean Beltran-Figues, A Pinas traveler and photography hobbyist, find more travel blogs in my blog section, click here.
---- o ----