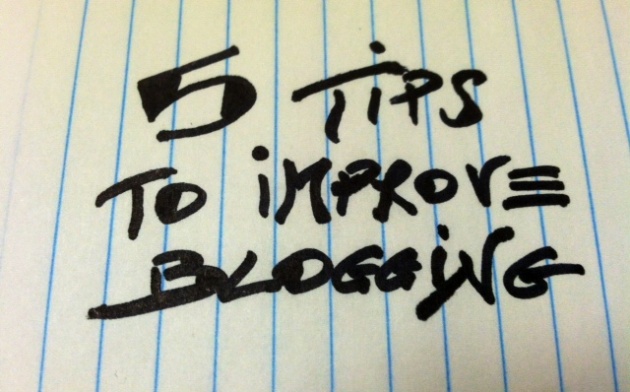 Sometimes I can't believe I get paid to write blogs. I've been blogging on Film Annex's digital platform for 2 years, but I still marvel at the opportunity that this website to post blogs is offering to anybody willing to take advantage of it. Although earning money online might sound arduous - even fishy - Film Annex makes it look easy. It's BuzzScore rewards the virtual traffic users generate on their web pages, and the better the quality of their blogs, the higher the revenue.

In one of my past blogs I provided advice on how to increase your BuzzScore, while in another I gave suggestions on how to improve your writing skills. Today I want to spend a few words on how to better the quality of your blogs. In no way I want to suggest that I'm an expert in blogging and social media network strategies. However, I've written about 126 social media blogs, and since I was promoted to Senior Editor status for the Annex Press, I've been trying to pay more attention to the patterns that make some blogs better than others. Since I've been making my fair share of mistakes on the job - and still do - I feel compelled to share some with you. I hope this read will save you precious time.
1) FOCUS. It's important to choose a main topic for your blogs. The more competent you become about what you're writing about, the more followers you will attract, and the more traffic you will generate. I'm passionate about traveling, human rights and the opportunities provided by digital literacy. My blogs are the result of a balanced combination of these three topics. Anything else I want to talk about has to be passed through at least one of these filters. You should identify yours, and continue to constantly feed them.


2) TITLE. An captivating headline is key in a successful blog. The vast majority of readers will skip your work if the title doesn't catch their eyes. Even though you've written the best blog ever, if you introduced it poorly it will remain hidden to most users. The first paragraph is also essential. You should make the effort to stimulate interested right at the beginning, so that people will be immediately intrigued. You know you will love a book from the very first page... the same goes with blogs.
3) LENGTH AND PRESENTATION. Blogs that are too long will discourage readers, while excessively short blogs usually appear superficial. In my opinion, anything between 500 and 750 words will get you the attention of your followers without compromising on quality and depth of your content. Personally, I have troubles posting blogs shorter than 600-700 words, because it doesn't give me enough room to uncover my story. When the blog is slightly too long, I usually break the content into several paragraphs, which I embellish with photographs and videos.
4) TIMING. In order to attract - and maintain - followers' attention, you should be posting an average of 4-5 blogs per week. I can see a switch of interest every time I change the frequency of my posts: more blogs usually mean higher virtual traffic. There's a limit to how many blogs you should post, though, as once per day is usually what most readers can bear. Many writers prefer posting frequent low-quality blogs as compared to fewer solid ones. This is a mistake, as people will less likely read your work if it's poor.
5) PURPOSE. If you are writing only for yourself, chances are that you will be sharing it only with yourself, too. People might read your stories for a little bit, but won't stick around for long unless they can learn or gain something from your content. It could be a striking fact, an insightful advice, a solution to a problem, or even a good laugh... anything will do the job. But your blogs should be aimed at serving somebody else other than yourself. It's not the place to be self-absorbed.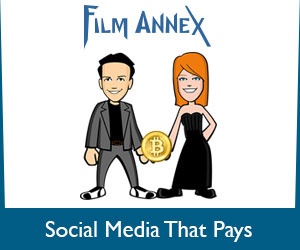 The list above doesn't mean to be exhaustive. There is plenty of other mistakes that should have been mentioned, but didn't make it to my top-5 list. I encourage everybody to contribute with more insights about blogging mistakes, and join me in an open discussion that will be highly beneficial to all parts involved. I look forward to hearing back from you. :-)
* * * * * * * * * * * * * * * * * * * * *
If you want to write blogs but are not registered with Film Annex yet, REGISTER HERE and start your journey. You will be joining a family of writers coming from all over the world eager to read your stories. Writing on Film Annex is very easy: just click HERE and start your journey. As soon as you register, SUBSCRIBE to my page on Film Annex: you will be earning money in no time! :-)
If you are already writing on Film Annex, tell your friends to REGISTER HERE, and suggest that they should read this article: it will show them exactly what they need to do to write good blogs and be successful on Film Annex.
Would you like to know me more? Watch MY NEW INTERVIEW WITH FILM ANNEX, and learn my opinion about SOCIAL MEDIA and DIGITAL LITERACY around the world.
Are you curious about my background? Read MY FIRST INTERVIEW WITH FILM ANNEX.
Giacomo Cresti