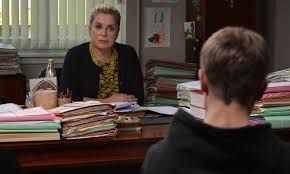 How do you deal with a problem like troublesome teens? This is the subject of actress-turned-director Emmanuelle Bercot's film, La Tête Haute (Standing Tall), the first film directed by a woman to open the Cannes Film Festival since 1987, Diane Kurys' A Man In Love.
Set in Durkerque in Northern France, it tells the story of Malony who when we first meet him (aged eight) is dumped in the office of a child protection judge, Florence Blaque (Catherine Deneuve) after he was kept out of school for two months. Malony is a quiet child, who dives for the Lego in a play bag. His mother, nursing a baby, already had Malony's bag packed when she attended the meeting. She knew what she wanted out of the meeting.
Smash cut to Malony aged 15 (Rod Paradot) and he's joyriding – scare-riding, more like - in a car, spinning over a playing area and frightening passersby. Malony possibly has Attention Deficit Hyperactivity Disorder (though this is never spelt out). He definitely has an aversion to school and authority figures. His joyride takes him back to the office of the same judge, where he stands face down, eyes covered with a baseball cap, transferring his weight from side-to-side, pent up. When charged with stealing the keys from a female motorist's hands, Malony denied that he was violent. You see from his demeanour that he could explode at any minute.
His mother, Severine (Sara Forestier) seems old enough to be his sister. She too has another child but is out of work and a recovering drug addict. As in such cases, there are two representatives of the law fighting opposite sides of Malony's case – a former addict who now works in favour of tearaway teens and a prosecutor who would rather Malony is thrown behind bars.
The film follows Malony as he shuttles from the judge's office to the youth rehabilitation centre, where he doesn't make friends. Malony struggles to write a letter to apply to a school, not helped by a writing teacher who corrects his grammar at every word. In a classroom, he meets his teacher's daughter, Tess (Diane Rouxel) with whom he later befriends. There is a sex scene, though the way Malony conducts himself, it is almost rape.
Malony's difficulty is that his fleeting pleasures are always at the expense of others. Moreover, he doesn't respect the adults who try to help him. In an early scene, we see him attack a youth worker – who looks like he could be his father – for being useless. There are a lot of scenes of fights being broken up. Malony's relationship with Tess does give him cause for hope. But he misses his mother, who in one scene abnegates her responsibility because she has painted her nails.
Bercot was influenced by British social realist cinema of the 1960s and 1970s, though the scenes here seem less improvised than in the work of Alan Clarke or Ken Loach. There is no 'original' soundtrack, just occasional pieces of classical music, which function as a counterpoint. Francois Truffaut's L'Enfant Sauvage is another point of reference.
As Malony gets older, the stakes get higher - he could go to prison. When his mother loses custody of Malony's younger brother, Malony rescues him from his foster home. He shows his tender, caring side, though the kidnap has destructive consequences.
La Tête Haute tests your engagement with a protagonist who, even as he gets a job in a cafe, is determined to make a mess of it – at least in the cafe owner's eyes. We see how the male adults lapse into violent reflexes – though we sympathise with them for doing so. Malony is the definition of a little shit, one that has ambitions to be a tattoo artist but can't draw and could be a driver but cannot get a licence until he is eighteen.
Bercot draws out a raw and uncompromising performance from Paradot, who is in almost every scene. An eighteen year old who chanced upon a casting call, he was pushed by his director to explode on screen when it came to some of his more emotional scenes.
Why would a woman make this film? It is often the mothers who are left alone to deal with wayward children. She certainly has compassion for her subject and tests ours. She is right to do so. You can't sugar coat the difficulties in raising children, especially ones who lapse into violence – at one point Malony lashes out at a pregnant woman. Bercot stays admirably true to the hopelessness adults and teenagers feel in this situation, though offers a glimpse of sunrise.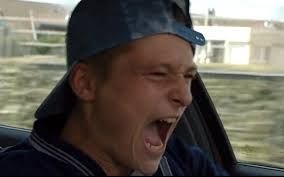 Reviewed at the 23rd Fete du Cinema (UK Festival of French Films), Cine Lumiere, South Kensington, Wednesday 11 November 2015