A hidden gem from the 1980's, Cutter's Way (1981), based on Newton Thornburg's novel Cutter and Bone, is too good to be forgotten.
Starring Jeff Bridges and John Heard, and directed by Ivan Passer, the film is part psychological thriller, part character study, and part buddy movie, and is an atmospheric and intelligent thriller with a twisty plot and a moody, enigmatic quality all its own.
The plot: Richard Bone (Bridges), an unemployed, womanizing scoundrel, is wrongfully suspected of murdering a teenage girl. Not knowing what to do, he seeks help from his best friend, Alex Cutter (Heard), a disabled Vietnam veteran with a terrible temper and occasional paranoid delusions. Together they try to uncover the identity of the real murderer before it's too late for both of them.
The plot, though original enough, is not the main thing here. What sets this movie apart and makes it a unique thriller, are the performances (especially Heard's as Cutter) and the stylish, nuanced direction by Ivan Passer. The enigmatic and shocking ending is also great.
With well-rounded characters wonderfully brought to life by a great cast, a sharp script, and stylish direction, Cutter's Way is worth rediscovering.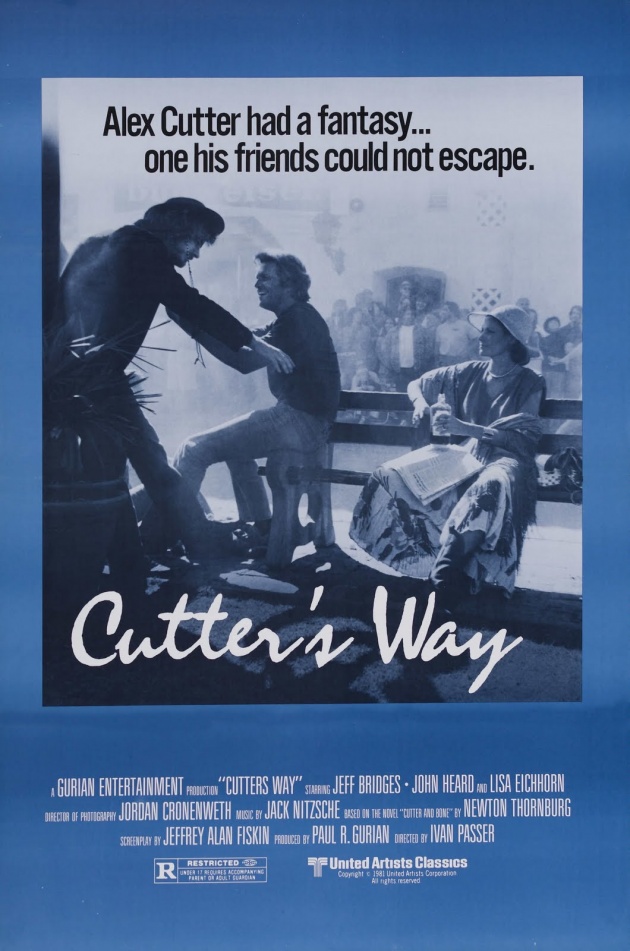 About The Author: Ahmed Khalifa is a filmmaker and writer. He is the author of Beware The Stranger, a horror novel, and Egyptian Gothic: Stories. Both books are available on Amazon here. He is also the writer/director of The Weapon, Egypt's first action/supernatural Web Series, which centers on a vigilante called "The Hunter". You can watch the complete first season, for free, here.