When Valentines Day comes, everyone would be excited on where to go and where to spend some quality and romantic time with your loved one. I know this because me myself had also been looking forward for this day when I was younger. When I grew a bit older, Valentines Day doesn't matter anymore.
But going out with a loved one is still a special thing.
Impromptu - that's how I describe James and mine's date on the Valentine's Day. This was because we had no proper plans for this day, we agreed to go out and buy some necessary things for his dad but since we went out earlier than expected, we thought it would be nice if we could have lunch at a new place since it is the hearts day, this was the perfect time since he goes to work at one in the afternoon and logs out at 9:30pm, we thought we will not make it for dinner so lunch is the best timing.
The Acoustica Grill Menu

Both of us were roaming around then I realized I have one Groupon coupon for a grilled meal at a grill house in Mandaue. That was purchased that month and intended for James' birthday but I guessed we can instead use it. So off we went to Acoustica Grill and we felt special because we were the first customers! We definitely owned the place.
What is Groupon?

Here's an info to those who aren't familiar with Groupon, it's actually an advertising site which provides discounted coupons. Most of the time they give 50% discounts, as a matter of fact, we only paid Php 150 for a coupon which was worth Php 300. This is really a great site for those who are freebie or discount suckers like me. I love to get a specific thing for free or with a specific discount and I have been using Groupon for years. If I am lucky, I am able to get a good deal for a very low amount.
I also had bought my first photobook in Groupon! It was amazing. Google it and visit their site for more information. However, as of last year, Groupon had stopped their operations in the Philippines unfortunately.
Meanwhile in Acoustica Grill
Going back, a small petite place like Acoustica isn't bad to find because it is super accessible, from A.S. Fortuna we immediately found it when we saw the Rose Pharmacy, it is just two doors away from it. The outside door shows their name and business hours. I was amazed upon opening the door, great smell welcomed us. I realized where that great smell came from when I saw an area just next to the service table, it was signed - Soaperman! Yeah! I was astonished! How can a restaurant have a washing business inside it too! How clever! I salute the owner; it looked like the washing business has more customers than the dining one.
Jean and James in Acoustica Grill
I then presented my printed Groupon to the staff and we were given with two menus. Serving time was ten minutes so we took all our time picture taking the place, loved those framed pictures hanged on the wall specially the pictures with different terms of a specific food or drinks. Oh and they provide a liter of free water while waiting and some sweet melody too!
Foodies at Acoustica Grill
The Baby Back Ribs was served first, in my mind I said it would be impossible for me to finish it's great serving which was just good for Php 165 combo with rice. I know the sauce may just be short but it was enough to make the meat tasty. It was tender and I had no worries on each slice.
Php 155 Ala Carte, Php 165 Combo with rice
Php 125 Ala Carte, Php 135 Combo with rice
Second on the table was the Grilled Boneless Bangus which was all wrapped by a tin foil, this was ordered by James. He had a great time with his bangus and I ate a few too. He told me it was really good, we found some ginger inside the fish and some other spices. The fish meat was indeed tasty! I like how the inside wasn't burned and it looked like they brushed it with some coconut milk.
Fried Siomai (top) and Fried Sharks Fin (bottom) Php 40 Ala Carte, Php 50 Combo with rice, Siomai Noodle Soup Php 55 Ala Carte, Php 65 Combo with rice
Then came were the siomai noodle soup which was so-so, sharks fin was soo good and the fried siomai. See the actual photo below: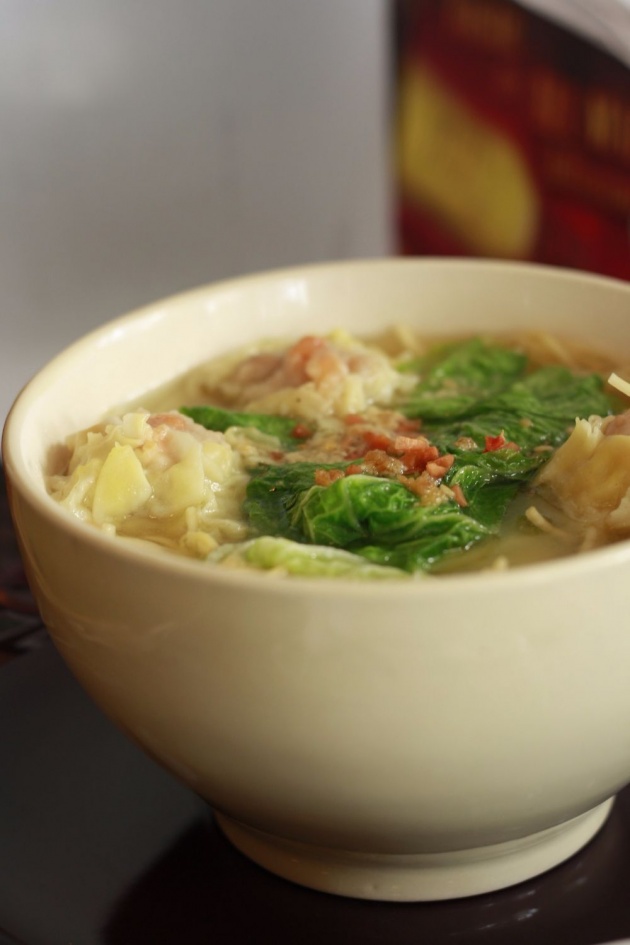 Php 65 Ala Carte
Sharks Fin Special
Desserts in Acoustica Grill
We also tried their Gulaman Juice which was good because it wasn't too sweet. James doesn't like sweets that much so I solely ate the desert myself. They call it Warm Brownie Ala Mode, the brownie of course was a bit warm when it was served, a scoop of vanilla ice cream on top melted right away, and glad I was able to take a photo of it because sliding down the plate.
Acoustica Grill's Warm Brownie Ala Mode
I super loved it because of the brownie and the ice cream combination, sweet! The serving was good for two to three persons so I wasn't able to finish it. I was kinda concerned with the sugar I had taken and I was very full, I guess I sinned of gluttony because I kept on eating even if my stomach was already about to blow. I would say the rice was sort of under-cooked.
On that stage, certain bands would play for the customers of the said restaurant. This happens every night I guess. Unfortunately, we were unable to see any band since we went there in the morning.
Jamming Sessions
Here's an example of a jamming sessions at the restaurant. These videos were from the Acoustica Grill's Facebook Fanpage account:
Well thanks to Groupon for bringing us to this affordable and tasty grill house! We will definitely come back soon...

Business Hours
Monday to Thursday - 9:00 AM to 10:00 PM
Fridays to Saturdays - 9:00 AM to 1:00 AM

Contact Details: Acoustica Grill
1620 Hernan Cortes St., Boston Building., Mandaue City
Cebu City 6014
For inquiries, call +63.917.711.1882 or +63.922.821.1162
email: acousticacebu@gmail.com