I am not sure why, but today I decided to show you a couple of abandoned resorts. The pictures below are what I call 'Godforsaken places'!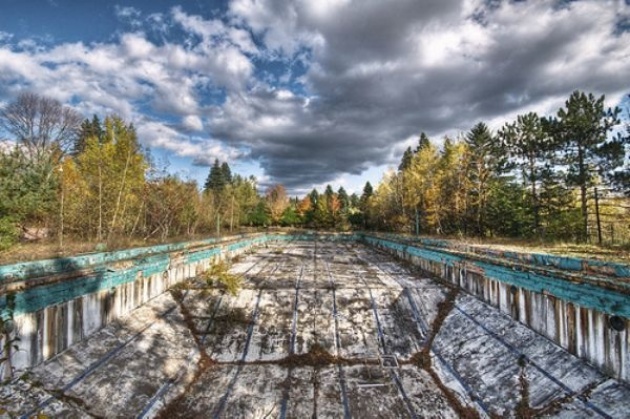 I am pretty sure that holiday makers didn't expect this would happen to their creation. No longer in the sun, but covered with mold and dust. Dreams of the past.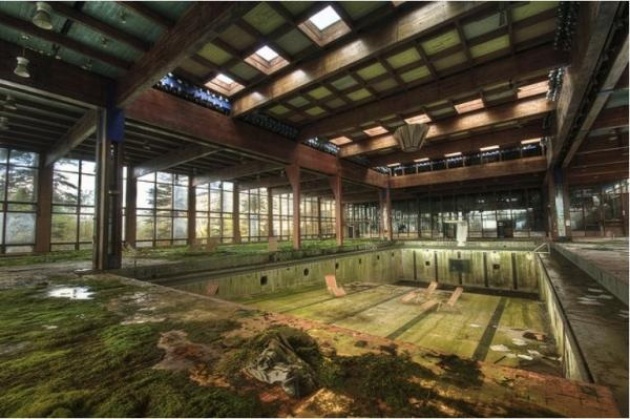 Environmental disaster or the war? Nobody knows the exact answer to this question... It could be a simple lack of money. Now this place is abandoned and overrun by Mother Nature.
Here is a good example - Ruins in Koh Ngai, Thailand. Unknown resort has been totally reclaimed by nature. The remains of the building are completely overtaken by Nature.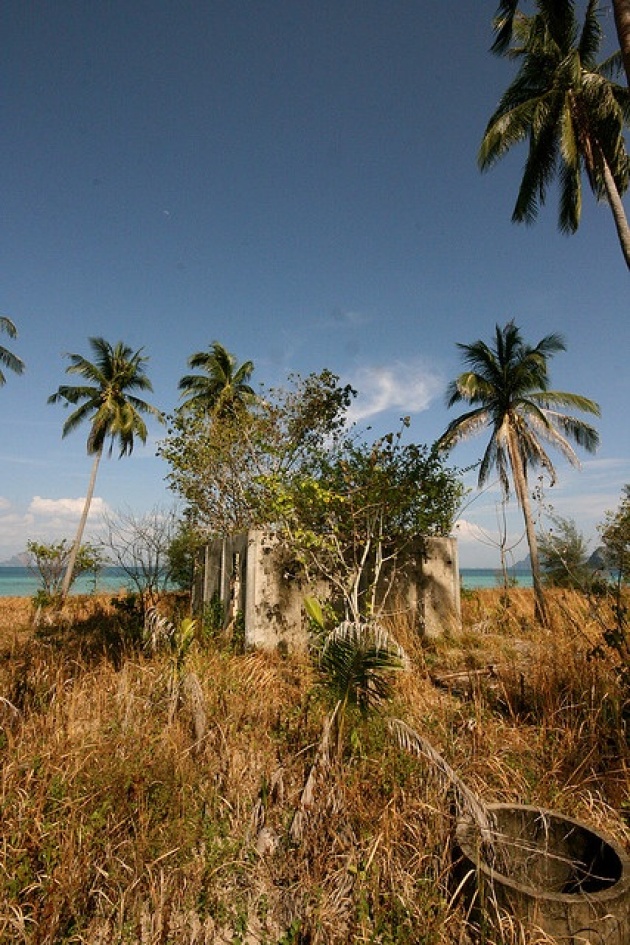 Some places (like this one) have been devastated by Tsunami. This picture is my favorite out of all the previous ones.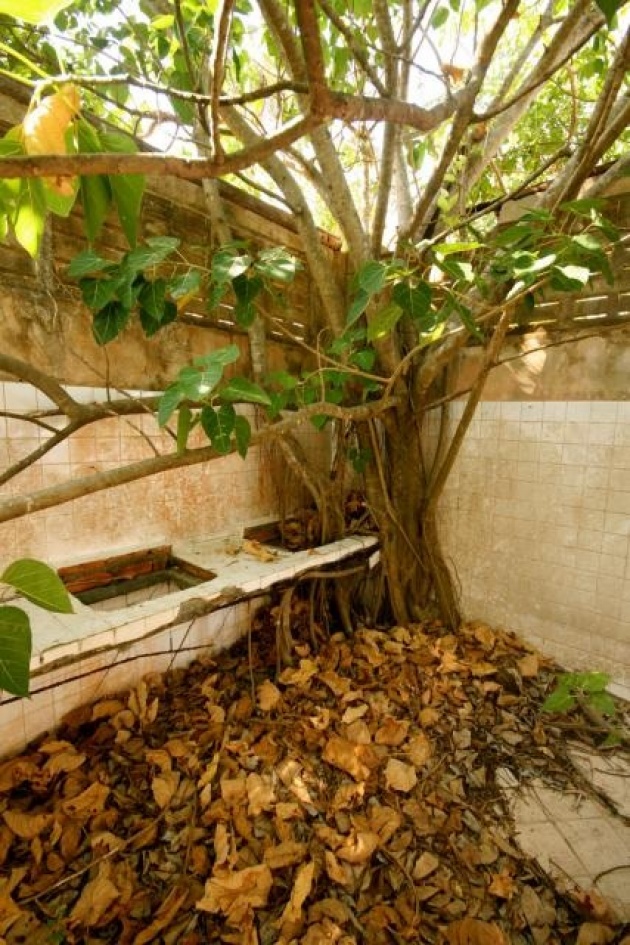 How about you take a shower... Here... On the blanket of leaves... :)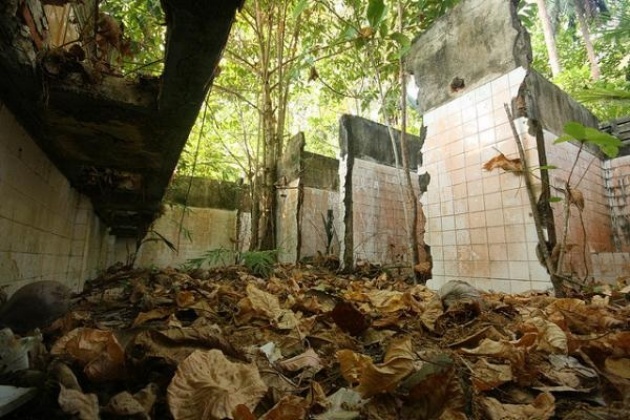 Take a glance at this place... Sexy... Unnamed Hotel, Borscht Belt, NY, USA.
The hotel was built specifically for the summer resorts of Jewish people of New York City. Insane, I know. But the place looks beautiful.