Action Against Hunger (ACF) is a global organization fighting to end worldwide hunger. The organization operates in more than 45 countries in the world, providing safe water and working to find solutions to hunger. They have more than 5,000 staff members assisting more than nine million people around the world.
Action Against Hunger has recently sent an emergency team to Nepal. The group is to make a quick evaluation of the humanitarian need, then deliver the needed services on the ground. The organization has prepared 11 tons of supplies, including water and hygiene kits, at Charles de Gaulle Airport in Paris to deliver to Nepal.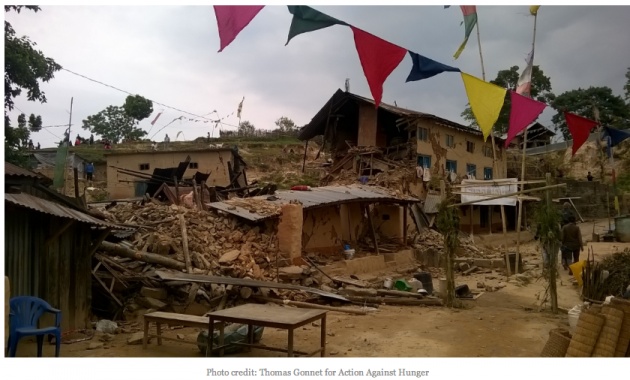 Since the Kathmandu airport is overloaded, the Action Against Hunger staff is going to Nepal from India by road or from Bangladesh by commercial flights. Around 80 percent of the Nepalese population is living in rural areas and that is where the most help is needed.
You can support and donate to Action Against Hunger via bitCharities.com.