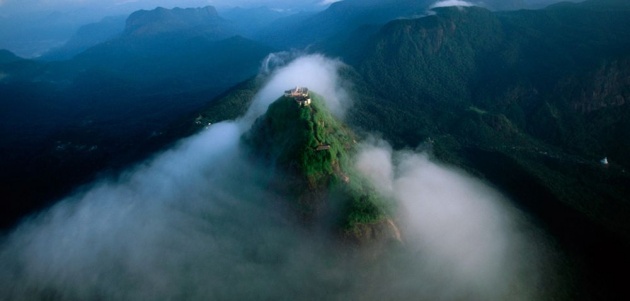 Adam's Peak (also known as Sri Pada; Sinhalese Samanalakanda "butterfly mountain", and also "Sri Paadaya"), is a 2,243 m (7,359 ft) tall conical mountain located in central Sri Lanka. It is the fourth most tallest mountain in Sri Lanka. But what makes this mountain special is that the "Sri Padaya" also known as "Sacred Footprint" , the amazing rock formation near the summit. Thousands of worshipers and hikers climb this mountain each year to see and worship this amazing "Sacred Footprint".
There are many beliefs in many religions regarding the footprint near the summit. According to Buddhism it is the footprint of Lord Buddha himself where he placed it in his third visit to Sri Lanka. According to Christian and Islamic beliefs it is the footprint of Adam. (Which is where the Adam's peak comes of). According to Hindu it is the footprint of Shiva. Because of that all the worshipers from many different religions climb this mountain to worship the footprint on their own belief.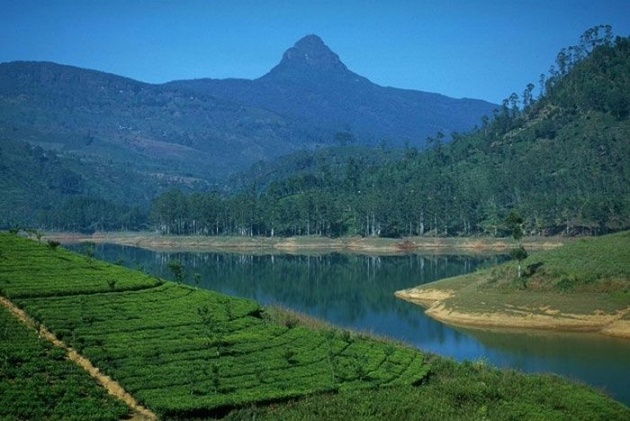 The mountain is located in Rathnapura District , in the middle of the small island country. It has identified as one of the World Heritage Place by UNESCO because of it's unique diversified sanctuary. One of the most beautiful displays of mother nature can be seen on top of the mountain, called as 'Ira Sewaya' where thousands of foreigners and local people gathers to witness. I will post more about the amazing diversity of Adam's peak and "Ira Sewaya" on my next blog.
Thank You.