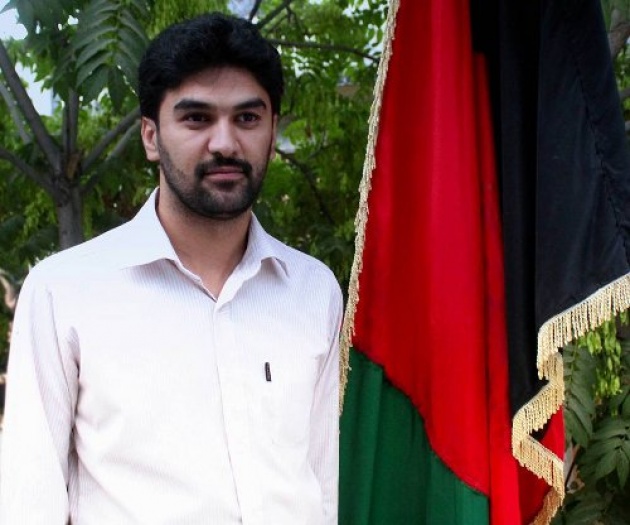 Ahmad Farhad Alkozay is the founder of Heratweb Services. Below is an interview of him about the role of social and digital media and new technology in Afghanistan

FA: Can you briefly tell us about yourself and your background?

AFA: My Name is Ahmad Farhad Alakozay, I was born in November 20th 1986 in Herat, Afghanistan.

I graduated from Enghalab High School. on 2002 I started my bachelor in Computer Science Faculty after suffering a lot of problem due to lack of lecturer, therefore I got my bachelors at 2008.

FA: Can you tell us about Heratweb Services Group and its activities in Afghanistan?

AFA: Since I have been working with different ICT companies I decided to start my own business with classmates and friends' collaboration to establish Heratweb Services Group on April 19th -2009.

At the beginning we started concentrating on ISP (Internet Services Provider) and then we expanded it to Production, Logistics, Website domain and hosting, Software Development, Printing, Travel and Tours and finally Business consultant.
Immediately after we organized our team we did a contract with Spanish Army in Badqis Province and as they were happy with our services which made them to have more inquires for Internet service beside that our experiences helped us to be able to compete with many other ISP around Afghanistan. Since 2013 we have had the opportunity to provide Internet connection to many international organizations such as, USAID, ISAF, Afghan Government, World Vision and etc.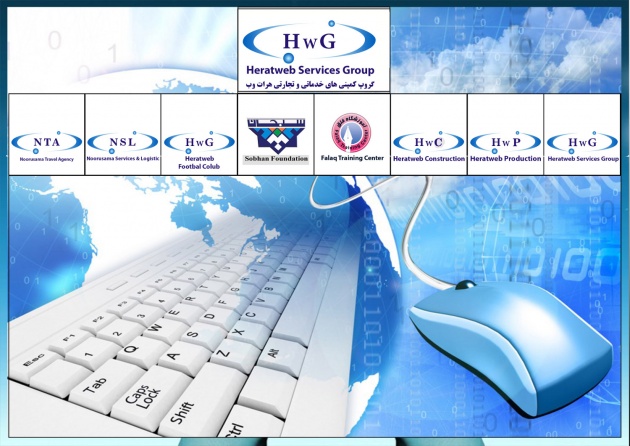 On February 2012, we took another step forward to help Afghans with opening of a none governmental foundation. Our recent activities are including opening a training center for street-kids, Print and distribute story books to students in different fields , Documentaries, TV show and etc.

Since we have been very successful in terms of education to street children that many local schools and university students showed their interests thus, we came up with the idea of a training center right after January 2013. In the other hand we are closely working with some specialist to establish a private school with many new facilities and equipments to those who are ready to reveal their abilities.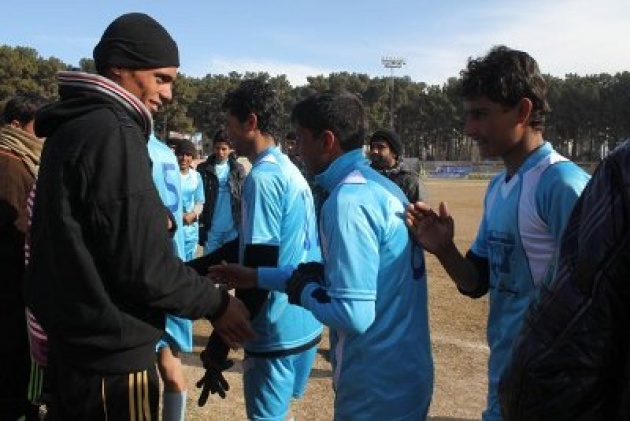 Also as we have some experiences in sports specially Football. On February 2013 we established our official Footbal Club under the name of Heratweb Football FC , and currently they are exercising in 4 category under supervision of 4 coach . Those categories are :
8 - 13 years
14 - 18 years
19 - 23 years
24 years to up

FA: How do you see the impact of social and digital media on your business' growth, especially in Herat, Afghanistan?

AFA: In the past 12 years after the Taliban regime we've considerably grown in media and social networks in Afghanistan especially in Herat which is one of the most peace-wanted cities in Afghanistan. Its people specially those who live in the city want to take part in the development and try to help and respect each other and share comments about the current events which leads to have a good percentage of the Social Networks and Digital Media growth in Herat.

FA: How did you find women's collaboration by using the recent technology in Afghanistan?

AFA: Many young female students use the Internet as a source of information. Also many women are working with computer in governmental offices and NGOs in Afghanistan. Some females use the Internet to join the social networking platforms such as Facebook, Twitter. It seems that the technology is a useful and attractive tool for women to be involved more in social affairs than before.

FA: How can women be empowered in Afghanistan through social and digital media?
AFA: Technology will help women to communicate with people around the world. As a result, women will not be restricted as much as they used to be. It also allows women to work without facing outside problems and more importantly they would earn money and become financially independent which is an important part of empowering women.