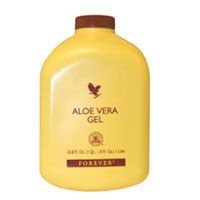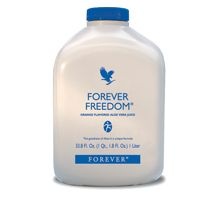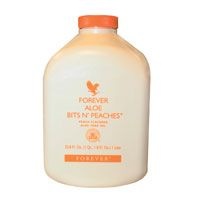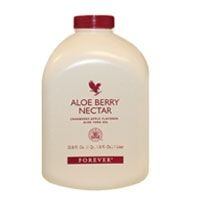 For many centuries, Aloe vera has been used for its healing properties and health benefits by numerous civilisations around the world. Now, you can enjoy those benefits in four healthy varieties of fresh, stabilised aloe vera gel through our selection of drinks - Aloe Vera Gel, Aloe Berry Nectar, Forever Aloe Bits n' Peaches, Forever freedom. Although taken as a drink, aloe vera gel is better described as a liquid dietary food. It contains over 75 different natural nutrients, providing a rich supplement to healthy nutrition. No one quite knows why aloe is as powerful as it is in addressing a number of conditions, but may be the balance of nutrients as much as the nutrients themselves. Aloe works with our immune system, replenishing the nutrients as required. Drinking any one of the four options on a daily basis assists digestion and absorption of nutrients, adds vitamins, minerals and amino acids to your diet, but above all, promotes a good, healthy lifestyle.
The primary ingredient of all four varieties is raw aloe vera gel. Added to this are only the minimum amount of extra ingredients needed to stabilise the gel according to our patented processes. Some aloe products begin their ingredient lists with 'stabilised aloe vera gel', and do not list the items added to turn their raw gel into stabilised gel. We are confident of our processes, proud of our track record and pleased to give information to our customers.
Certifications
IASC, Kosher, Halal (Freedom - excluding Halal)
Contents: 1 Litre
Directions
Shake well. Take 30 ml twice a day. In bigger health problem like diabetes, high cholesterol, high blood pressure... take up to 120 ml daily (40 ml 3 times per day)
E-shop https://www.foreverliving.com/retail/entry/Shop.do?store=GBR&language=en&distribID=440500021760
You can use this e-shop if you are from following countries:
Australia. Belgium, Canada Czech Republic, Great Britain, Greece, Luxembourg, Malaysia, Netherlands, New Zealand, Philippines, Portugal, Slovak Republic, South Africa, Spain, United States.
Your country is not on the list? Or do you want save up to 30%? Contact me.