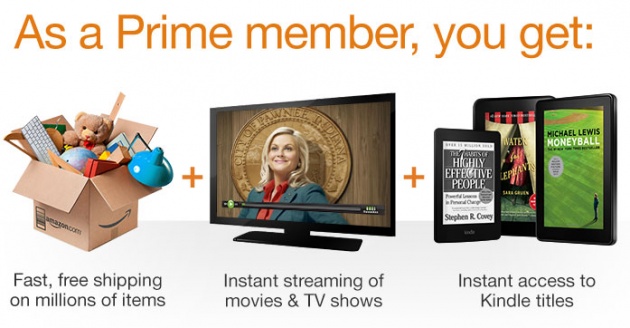 Let me first start this by saying I love Amazon Prime and I certainly love a lot of aspects of Amazon. Even though Amazon is basically crushing all the internet small shops on the planet the fact that they're trying to give back where they can makes all the difference.
For instance did you know there's an affiliate model in place for Amazon? Where, instead of advertising making a website look a bit off the edge Amazon provides a button for users to click on to help contribute earnings to the publisher?
Here's one for a company called Red Letter Media that provides original content online including movie reviews.
Prime is also one of the best things ever just due to the free shipping. I love in a city and I don't have a car. This means I can't carry around all the different items I would normally buy on Amazon. I bought a couch on Amazon. I bought a TV on Amazon. Free Shipping pays for itself in a matter of months.
So they're asking for $20 extra per month - Price Hike from $79 to 99. Honestly I'm going to tell you to sign up for Amazon Prime now. Do it.
Seriously, do it.
If you use Amazon nearly as much as I do it's worth it. You have one week to lock in the $79 rate and then it's up to $99. Do it and save yourself the $20.
They claim the hike is due to gas, but whatever, they have tons of cash they could cover the difference with. Whatever the reason the model pays for itself and omega buyers have no choice.
What do you think of the price hike? Think it's an unfair move or rightly just? Share your opinion and get PAID for it here by signing up with Film Annex.