America Ultra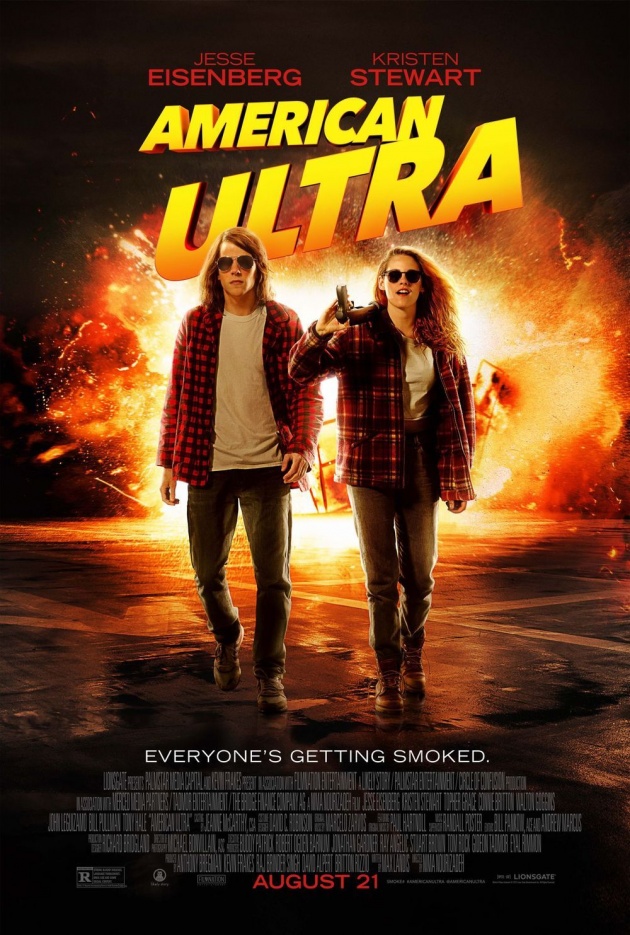 We've got another entertaining trailer for the stoner action-comedy America Ultra for you to check out! I love how over-the-top and ridiculous this movie looks. It stars Jesse Eisenberg and Kristen Stewart, and it might be one of the few films that Stewart is in that I will enjoy. It just seems like it's going to be a blast to watch.
American Ultra is a fast-paced action comedy about Mike [Eisenberg], a seemingly hapless and unmotivated stoner whose small-town life with his live-in girlfriend, Phoebe [Stewart], is suddenly turned upside down. Unbeknownst to him, Mike is actually a highly trained, lethal sleeper agent. In the blink of an eye, as his secret past comes back to haunt him, Mike is thrust into the middle of a deadly government operation and is forced to summon his inner action-hero in order to survive.
The film was written by Max Landis (Chronicle) and directed by Nima Nourizadeh (Project X). American Ultra also stars Topher Grace, Bill Pullman, John Leguizamo, Connie Britton, Walton Goggins, and Tony Hale.