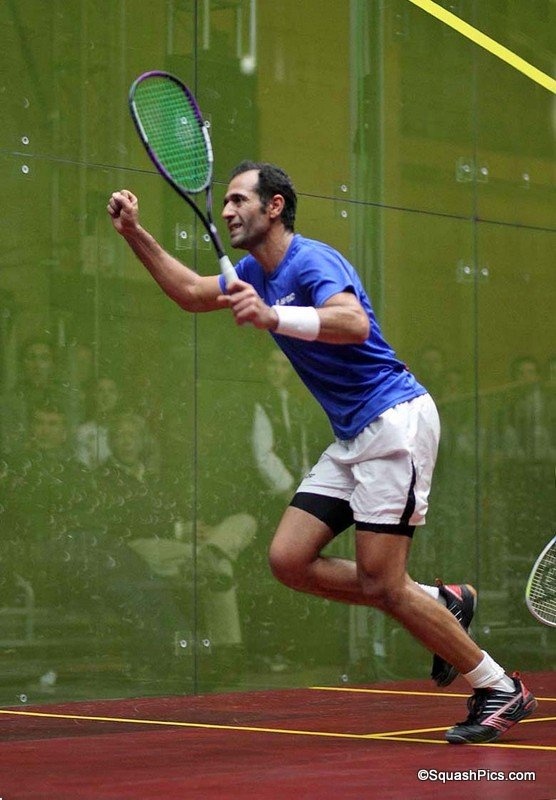 When you mention the name Amr Shabana to a squash player, the immediately know who he is. Shabana, better known as "Shabs" and "The Maestro", is one of the greatest squash players that the game has ever seen. He has won four world open titles as well as 30 PSA titles, 10 PSA tour finals, and has held the world number 1 spot for three years. Shabana joined the PSA World Tour back in 1995 (the year I was born) and many believed that he was slowly nearing the end of his career as he has dropped in the world rankings in the past couple of months. However, The Maestro has proven many people wrong as he has won the 2014 Tournament of Champions, becoming the oldest person to ever win a PSA Super Series tournament.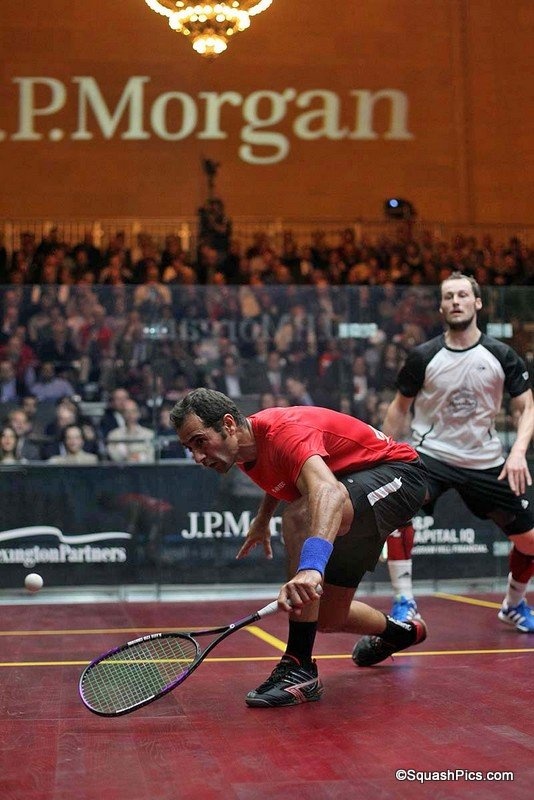 Currently ranked 9th in the world, Shabana beat 3 former world number 1s (all currently in the top 5 of the world) in the quarters, semis, and finals on the glass court in Grand Central last week. Shabana beat 3-time world open champion Nick Matthew in an epic 5 games that went to 11-9 in the 5th; a great match to watch in the electric atmosphere of Grand Central. Then Shabana went on to beat James Willstrop in 4 games, and then newly crowned world number 1 Gregory Gaultier in a straight 3 games to win the title.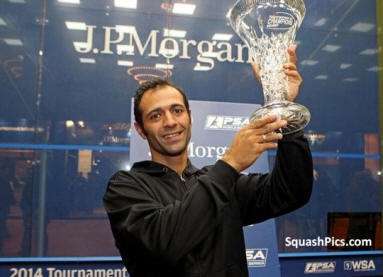 With this win, Shabana looks to charge back up the ranking points and win a couple more titles as he has the Motor City Open in Detroit this week, and then the Swedish Open next week. The main question is how long will The Maestro last on tour? Who knows? But for now he is back.
http://www.squashsite.co.uk/2009/toc2014.htm
http://www.tocsquash.com