AN INTRODUCTION TO CRICKET BALL
CRICKET Ball is a necessary tool or object that is required to play cricket. There are many accessories in a cricket kit and today I will discuss about Cricket Ball in short way. But I will try to explain the use of it in cricket. I feel pertinent to explain it because to play cricket without a cricket ball is not possible.
Because cricket ball is a hard ball so in cricket batsman wears some protective equipment to keep himself safe from injuries. Every sport has chances of injuries so that is why protective measure are taken to stay away from such injuries. Every sportsman wants to stay away from injuries and unattended events which may cause a harm to him as well his career, that is why protection is made in sports.
Today's cricket is very different from the cricket which was initially played. New rules have taken place as time passed and many modifications have come in this game to keep the game alive.
Hye Guys! its me Mirfan87!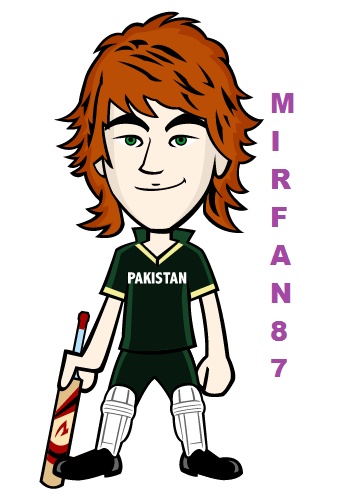 In my last blog I talked about cricket and explained about how Pakistan became World Champion of cricket in 1992. If you missed that blog so here is link for you to read that
My blog about cricket! click here to read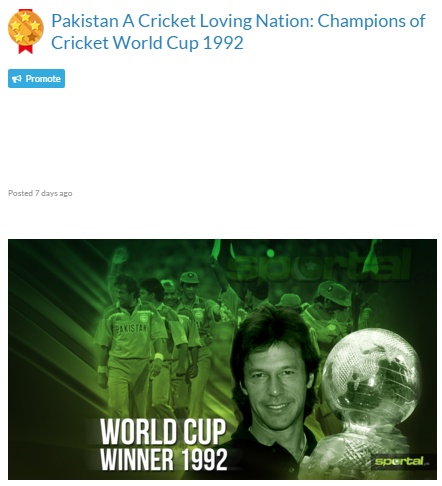 Screenshot
1- WHAT IS A CRICKET BALL?
Source: google.com
Cricket ball is a hard and solid round shape object that is made of cork (a special kind of rubber). Leather is used to cover the ball and then it takes a shape of ball that is shown above in the picture.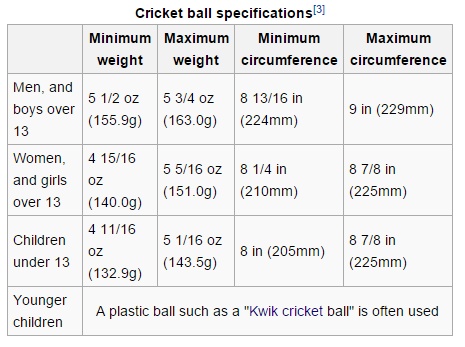 Source: from Wikipedia
Cricket ball is very important in every aspect of a cricket match. Bowlers use it to bowling and batsmans hit it to score runs. So, cricket ball is everywhere in a cricket match. A professional cricket ball is used in all international matches. There are restrictions on doing bad things such as scratching, biting or rubbing the ball with anything. This act is known as ball tempering and so this is prohibited in cricket. One who is found doing such act will face a ban in cricket for a period of time as decided by the authority.
There are three main manufacturers of cricket ball used in international matches: Kookaburra, Dukes and Sanspareils Greenlands (SG).
Kookaburra Cricket Ball Manufacturing Video
Source: YouTube
Type of Cricket Balls:

Source: google.com
1- RED CRICKET BALL
2- WHITE CRICKET BALL
3- PINK CRICKET BA
USE OF RED CRICKET BALL:
KOOKABURRA CRICKET BALL
Source: Wikipedia
Red cricket ball is the ball this is used mostly in cricket. It has been used in Tests matches, First Class cricket as well as in ODIs.
The Kookaburra is very famous in making cricket balls and also in making other sports equipment. These balls are used in almost every country. The quality of the balls is very good and batsman and bowler feels comfortable in playing with this quality of balls.
Test Cricket Match video: Using Red ball
Source: YouTube
USE OF WHITE CRICKET BALL:
Source: Google.com
White cricket balls are used in floodlights or Day & Night cricket matches due to the visibility of the ball. Because red ball is not good to see at night so it was decided to use white cricket ball in those kind of matches. Since then white ball was started using in cricket.
Use of White Ball in cricket
Source: YouTube
USE OF PINK CRICKET BALL:
Source: google.com
Now the Pink ball has been introduced in cricket in place of white ball and red ball in some kind of matches like day night test matches and T20 matches. Because white ball does get rough quickly and red ball is not easily visible in night so Pink ball is made in such kind of conditions.
Use of Pink Ball
Source: YouTube
Bowler use cricket ball according to the conditions of weather. They swing the ball in air and also they seam it. They do many experiment on it to get the good results and to get the batsman out. for this purpose bowlers have been discovering new ways to use ball with tricks. So they have developed many things.
Fast bowlers do the reverse swing and out swing to deceive the batsman. As well spinners have developed off break and googly to get the batsman out. So things have been changed. in cricket.
I will share some videos about how to swing the ball and how to control ball.
Wasim Akram giving tips for swinging
Source: YouTube
WAQAR YOUNIS- BEST OVER EVER, REVERSE SWING GALORE
Source: YouTube
Bitlanders accessories for cricket
Bitlanders has provided many cricket accessories about cricket for dressing up our avatars and those accessories are for many cricketing nations like Pakistan, India, Sri Lanka, UAE, OMAN, Netherlands, Australia, England. South Africa etc.
Every user can take his accessories according to his country to support the cricket and his nation. For this purpose many shirts, helmets, cricket bats are available at bitlanders shop.
One who buy the cricket accessories will get +1 buzz bonus for 3 days in return. Gems are required to buy those accessories. I will show you some stuff available at shop.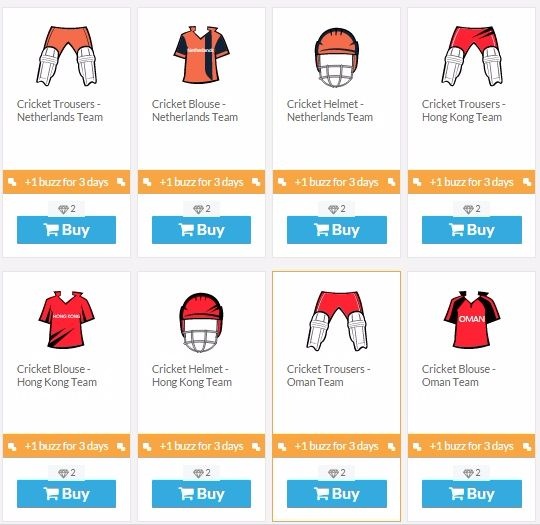 screenshot

Screenshot of Micky's blog about cricket reward showing cricket avatar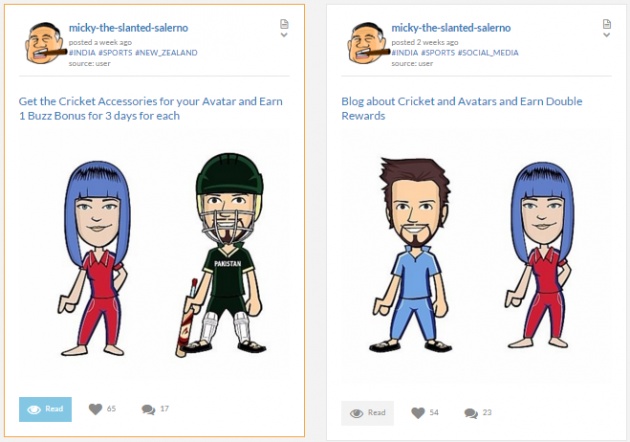 screenshot
Helmets and Bat at shop of bitlanders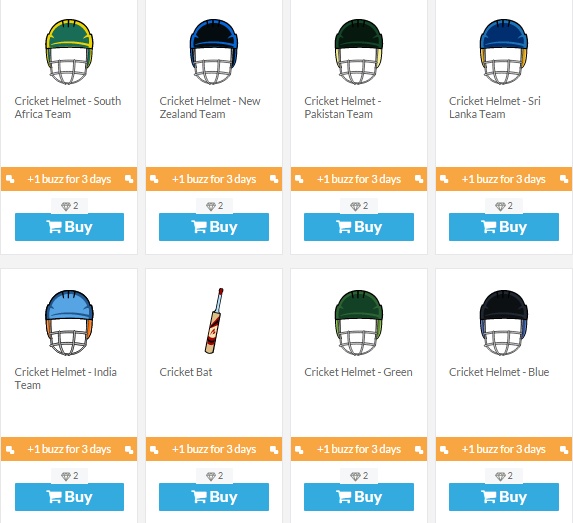 screenshot
My avatar wearing some cricket accessories stuff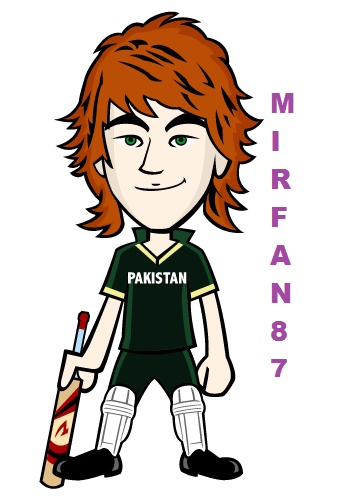 screenshot
In the end I would like to thanks bitlanders management for providing such cricket stuff. As I am a big fan of cricket so I like it very much and I hope in future bitlanders will keep such things intact to promote sports.
Bye my dear readers. See you again in next blog with more interesting stuff.
Good Luck to all!