Finally, narating din kita Bohol. Thanks to our company, because of the training held Cebu, we had a chance to visit Bohol. Yeah!

How we get there:

Ferry boat from Cebu Pier 3 to Tubigon instead Tagbilaran (much cheaper)

We availed a countryside tour package since we do not have our own car. As in super sulit naman yung package kasi malilibot mo talaga yung mga tourist spots in Bohol including Panglao Beach.
Ferry to Tubigon, Bohol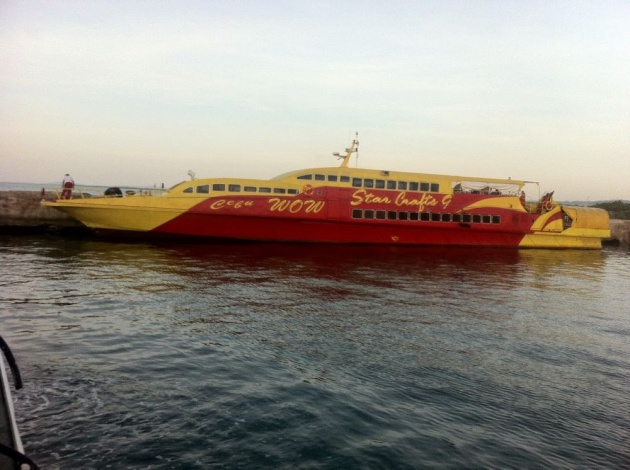 Finally we reached Tubigon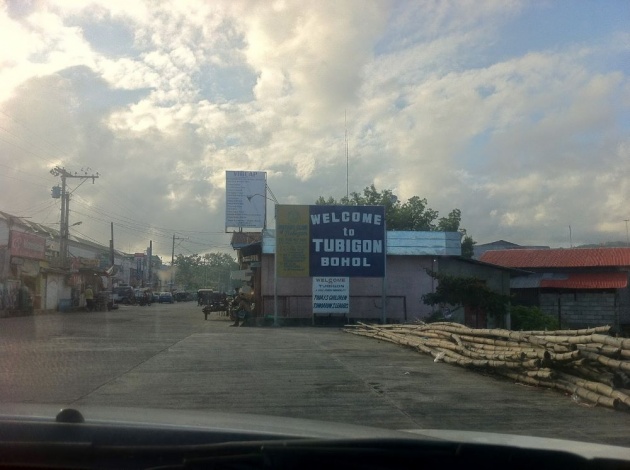 Our tour started at Sablayan Peak.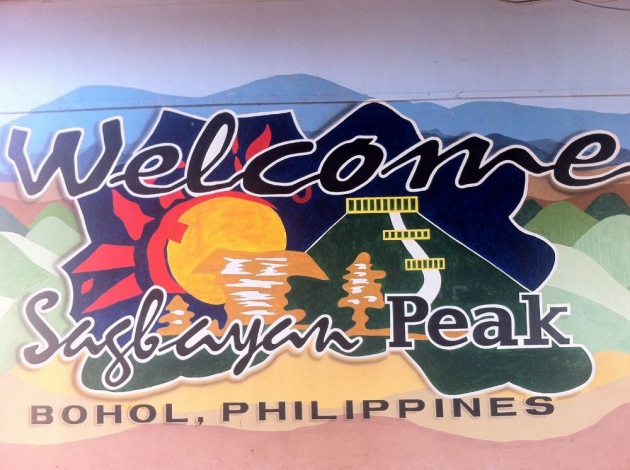 Chocolate Hills view from peak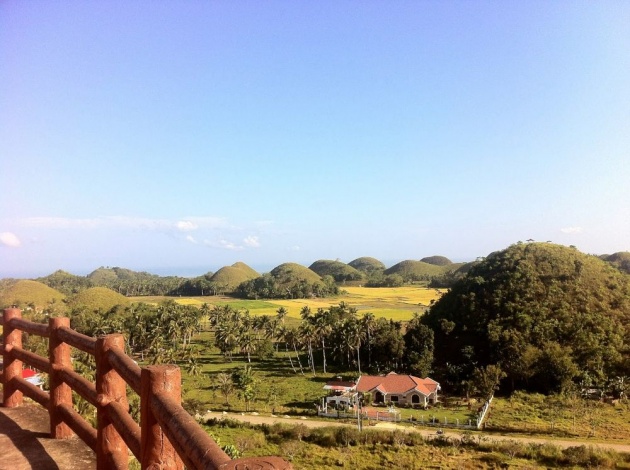 In Kids Town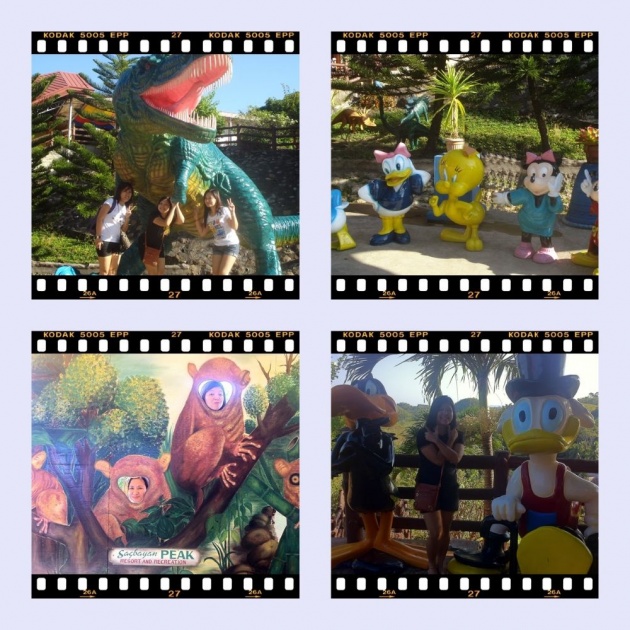 Close encounter with TARSIER. You can even touch and put them on your shoulders. (but actually, that's bawal kasi they have the tendency of suicide pag na stress.)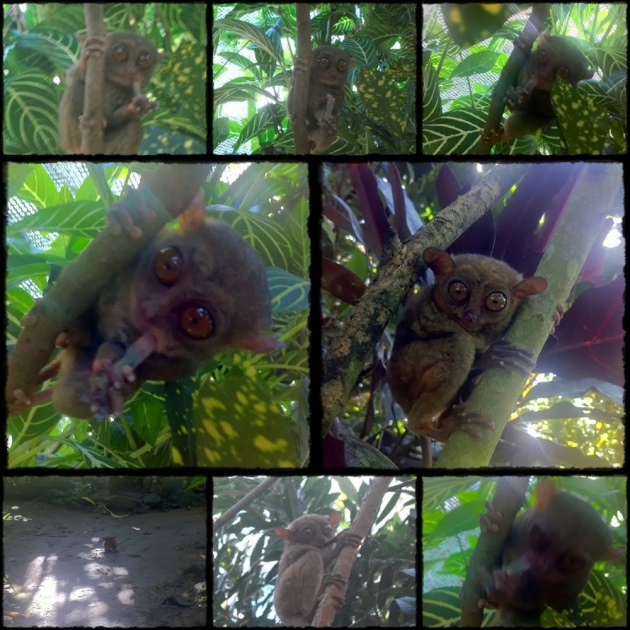 Pasalubong and souvenir stores everywhere!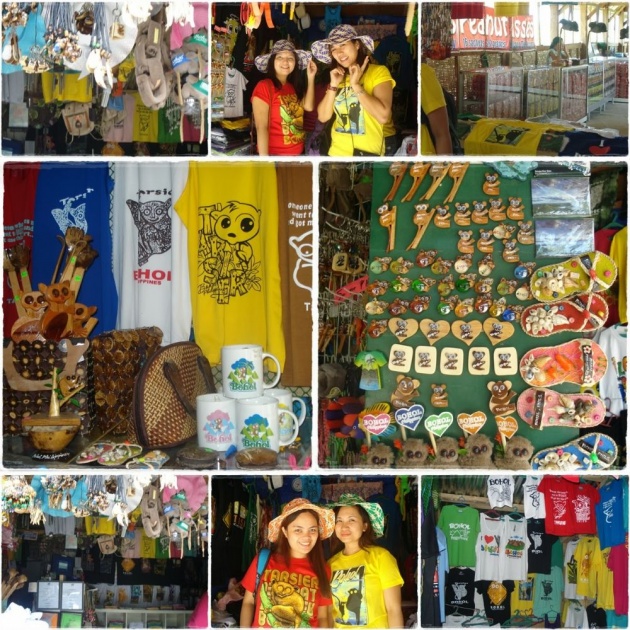 And of course, di complete ang visit sa Bohol kung di ka pupunta sa Carmen.According to our Kuya guide, mas maganda view dito ng Chocolate Hills.I forgot how many steps bago makarating sa tuktok, pero super dami, ka tired. whew!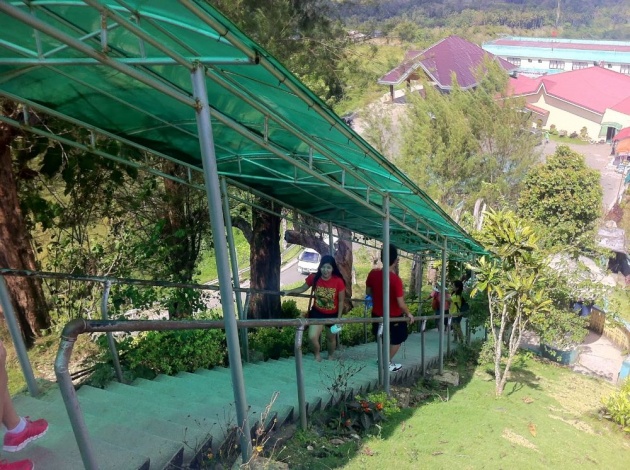 Jump! Jump!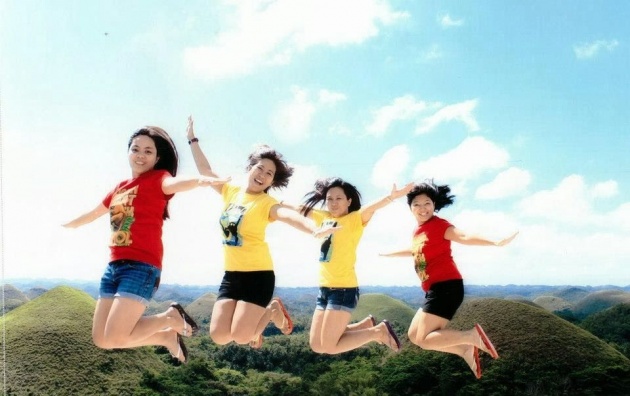 Meet and greet sa ilang animals in XZootic Animal Park.
I'm the braviest! lol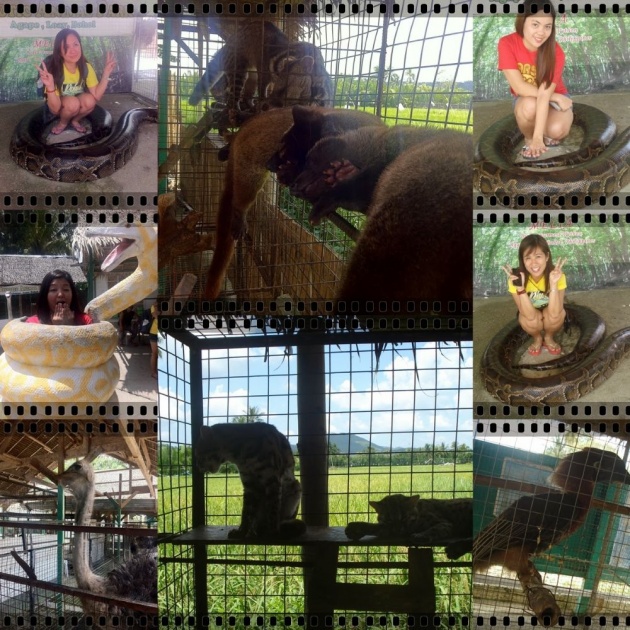 Since we're on budget, hindi namin na try ang Loboc River Cruise including eat all you can buffet. (sad :( hanggang tanaw and picture lang kami )
If you're in budget too, may malapit na kainan eat all you can sa abot kayang halaga na sulit na sulit pa.
What we did is, eat all you Shrimp talaga since mahal sa Manila!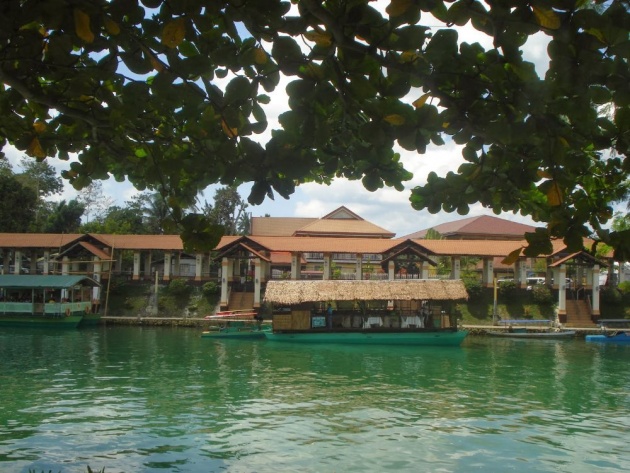 We're really lucky we're able to visit the Baclayon Church before the earthquake.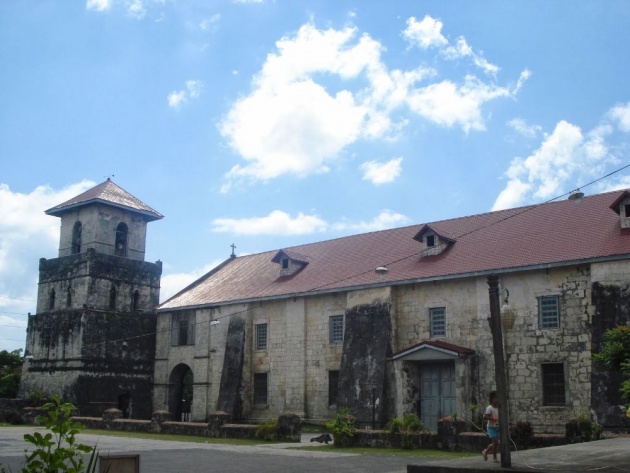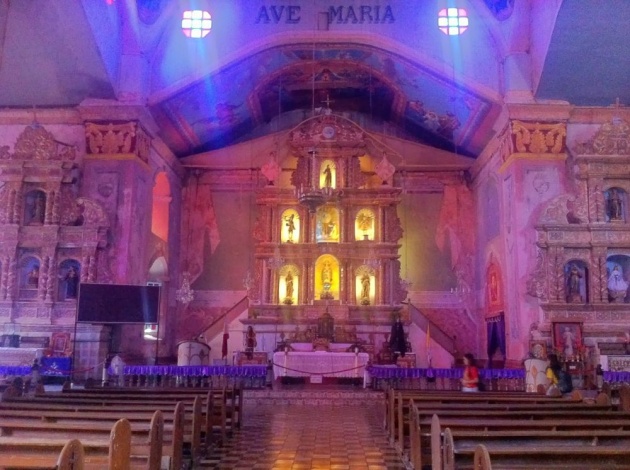 Image of Saint Pio.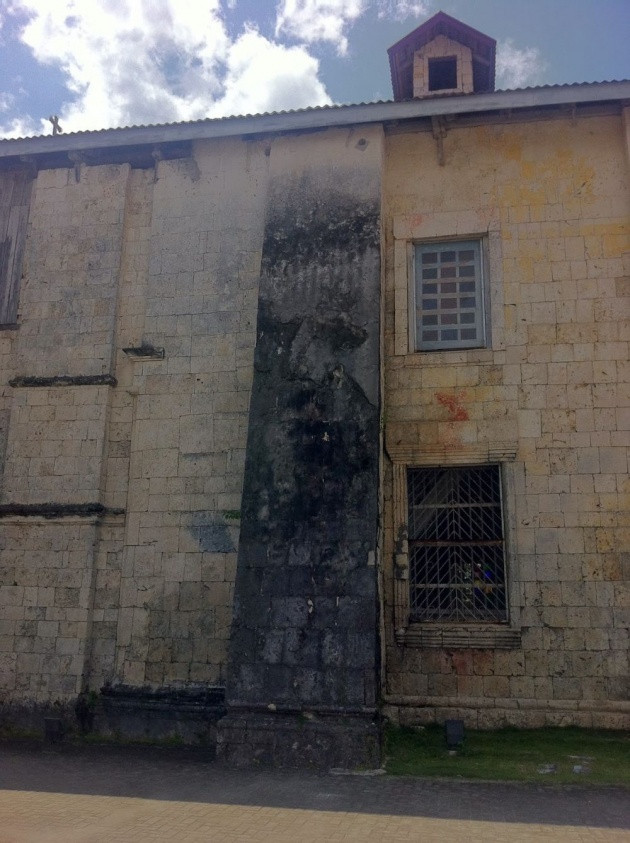 Image of Mama Mary and Child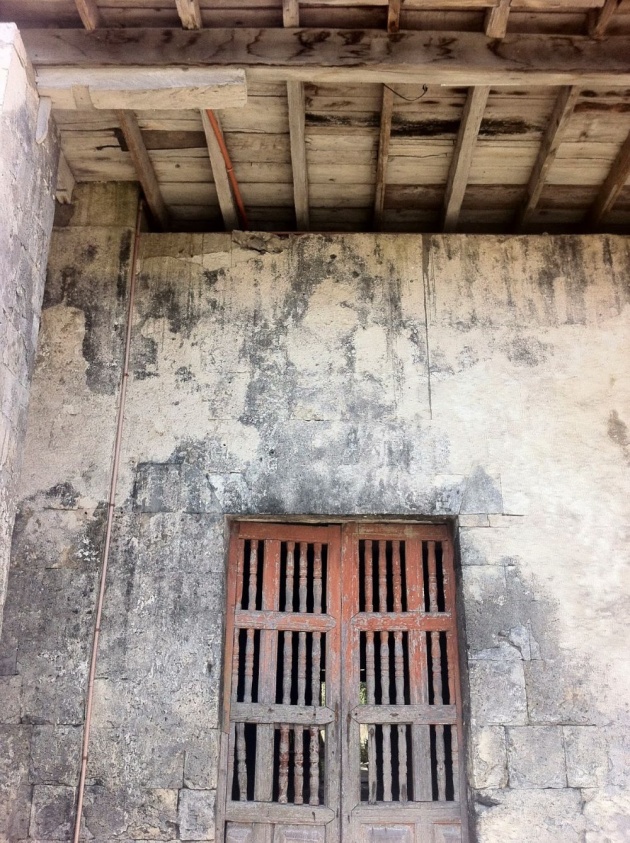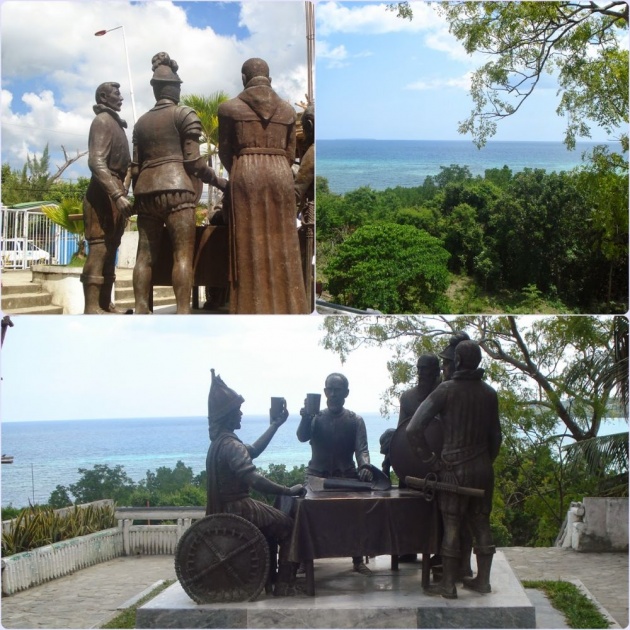 The Man Made Forest in Bilar,
Tagbilaran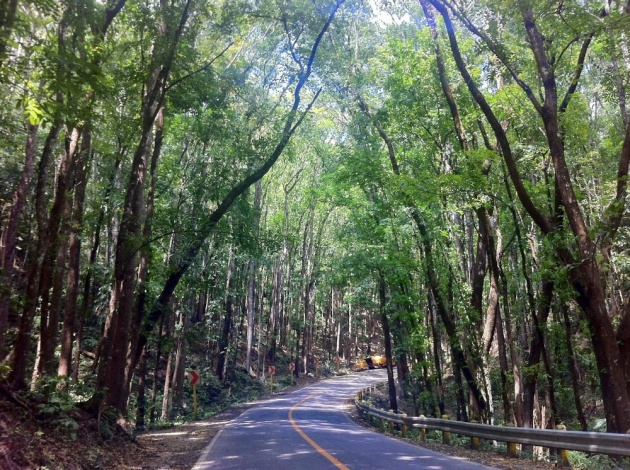 And Finally!!!! the super gandang Panglao beach. I so love beaches talaga and I must say Panglao is one of the best so far sa mga napuntahan ko. Sand same with Boracay. Di super crowded when we went there kaya mas maaapreciate mo yung clear at blue water. one word to describe: mapang-akit. hehhe ..OMG! as in I love Panglao beach. If you'll ask me kung babalik ba ako dito? Heck Yeah!! Oh tara.. Sugbo na!!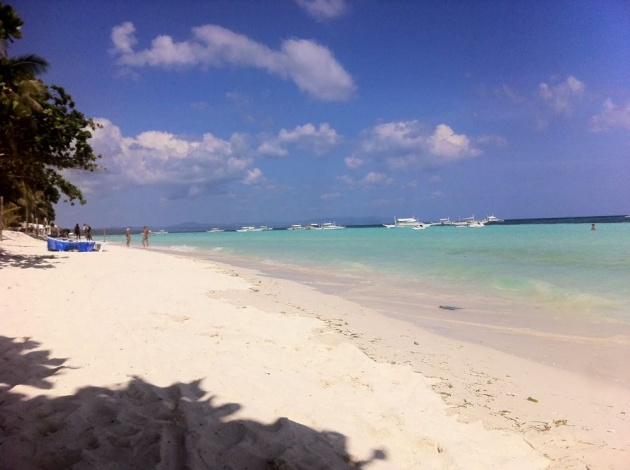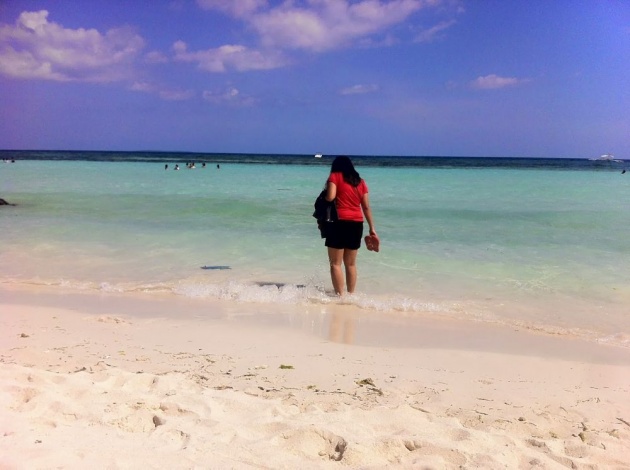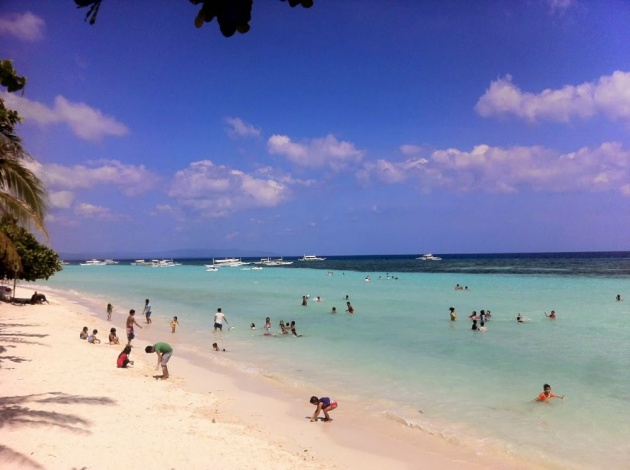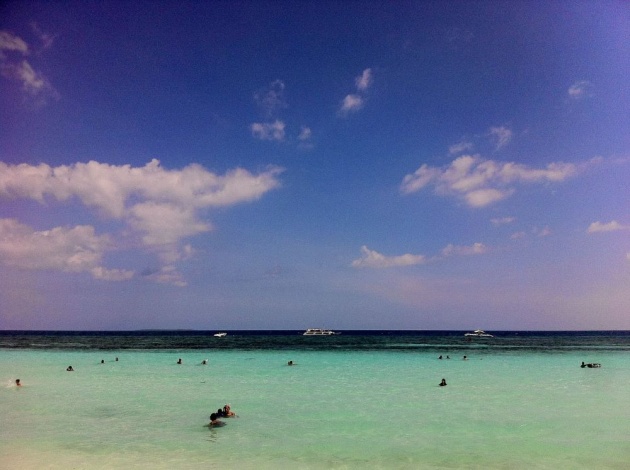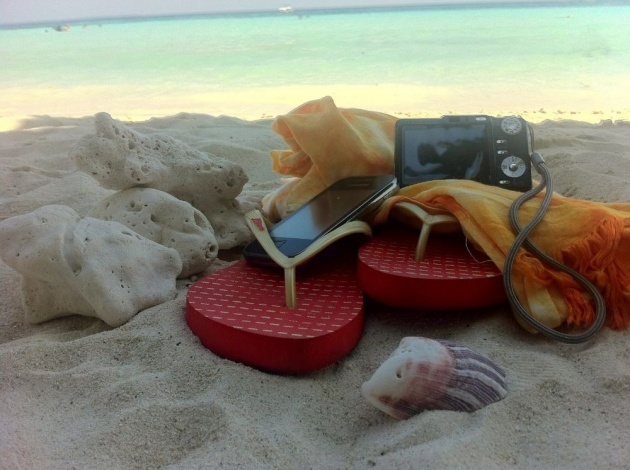 I really had fun in Bohol but one day will never be enough for me. I can stay in Panglao Beach for a long time..hehhe.. I really love beaches. but of course we have work to do in Cebu.
Oh sunset! You're so beautiful but it also means, it's time for us to go back to Cebu.