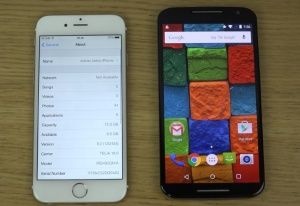 Apple iphone 6 and Android Moto X recently received the iOS 8.2v beta and Android 5.0 Lollipop update respectively.Even though both of these handsets and their respective updates are completely different they' re still bound to be at same point of time..
The official change log for iOS 8.2 beta does not list many new features except full support for the Apple Watch Kit, allowing developers to come out with applications for the Apple Watch. Apple has had a hard time fixing all the bugs in iOS 8 releases so far, while Android 5.0 Lollipop has so far been largely free of any major bugs. At least on the Moto X, there are no major complaints from users.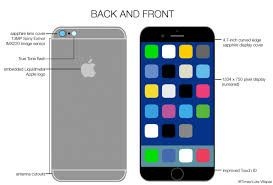 The first test was a boot up test to determine which smartphone could boot quicker. The time needed to shut down seemed largely similar, with the iPhone 6 taking a little more time to shut down completely. When it came to the boot up, the iPhone 6 managed to boot quicker than the Moto X by quite a margin. After booting up, both devices seemed to perform pretty well, with smooth scrolling on each of them. There was no hint of lag or any kind of jerkiness on either device, so as far as performance goes, neither device will disappoint you. However, at least for the time being, iOS is a lot buggier than Android 5.0 Lollipop. So the usual strength of iOS, i.e. stability, no longer holds true after the iOS 8 release. The new Android LOllipop Material design is also a lot more appealing than ever before.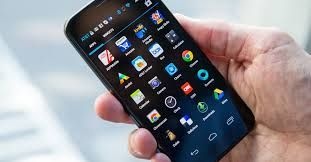 This video does show the progress Google has made with the software optimization on Android devices. The hardware fragmentation had been a major challenge for the Android platform in the past, especially in comparison with iOS, but the issue is no longer evident. On the latest high-end Android devices, performance is every bit as good as the iOS devices, if not better.
What do you think of the comparison???