Video credits: PaperbugTV via YouTube
Just after watching Jason Momoa´s interview done with Bogart, I immediately decided to watch Aquaman. That was three days ago, today, we just finished the film and boy, I guess I love Jason Momoa more than ever! And note, my husband di did as well! That pretty means we enjoyed the film and surely love the story.
Today´s blog is all about the new DC movie, the story of Aquaman, the half breed Atlantic prince, and human. Let me share with you the story and our personal review of the movie. But first, here's the official trailer:
Video credits: Warner Bros. Pictures via YouTube
Aquaman Movie Story Line
On a stormy night, a lighthouse watchman found and took home Atlanna (Nicole Kidman), the Queen of Atlantis and saved her. The event caused the two individuals to develop feelings and eventually fall in love and not long enough, the queen bears a child but as he was just a little boy, an army of Atlanteans came to find the queen and battled with them, this made her decide to go back to her kingdom to keep her family safe but with a promise that she will surely come back.
Image credits: bgr
Arthur (Jason Momoa) lived a not so normal life, he was bullied, at one time, he was found talking to a shark inside an aquarium during one of their field trips. The bullies were trying to attack him but as soon as the sharks notice it, they bumped into the glass walls, causing fear to the rest of the people around. It was a very powerful scene.
The next scenes were when Arthur was already a grown-up man, he rescued a submarine which was hijacked by some pirates led by David Kane (Yahya Abdul-Mateen II). The pirate lost his father after Arthur declined his plea of helping his father. This created a grudge and he aimed to kill Aquaman whatever it takes. However, with Orm's (Patrick Wilson) behest, David attacked Atlantis, Orm's masterplan to receive sympathy and get the allegiance of other kingdoms so they can attack the surface.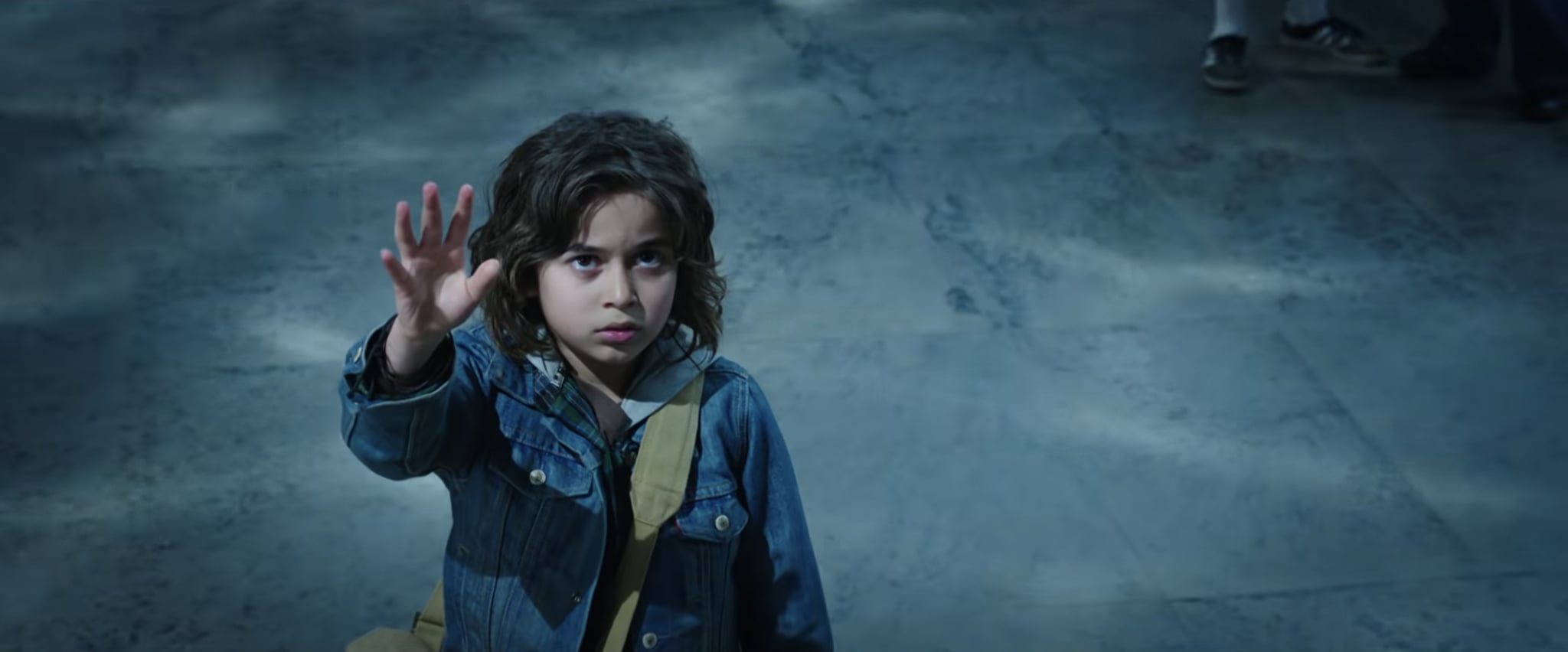 Image credits: popsugar
But back to Aquaman, he was on the news and became pretty well known to the commoners. One night after drinking, he was approached by Princess Mera (Amber Heard), daughter of King Nereus of Xebel. She told him of his brother's plan to attack the land, the people above the sea because of the bad things that the humans were doing to the oceans and underwater. With the plan, he has to make allegiance of at least four kingdoms and once that happens, he will be declared the Ocean Master, he has his own dark plans and Princess Mera doesn´t want that to happen. She wants to convince Aquaman to go home to Atlantis and challenge his brother to become the rightful King.
At first, he was not sure of it but had a change of heart after a massive tsunami hit the land, killed hundreds and destroyed several structures along the coast. His father almost got killed too during the attack.
Image credits: syfy
Arriving at Atlantis, Arthur met his old trainer, Vulko (Willem Dafoe) who promised the Queen that he will protect Arthur whatever it takes. But they were attacked and Arthur was held captive. He then met his brother and he challenged the challenge even if he wasn't ready. Unfortunately, it was a bad move and he ended up getting almost defeated, with his mother´s trident broken, Princess rescued him and they went out of Atlantis to find the forged Trident of Atlan.
On the journey, they came to the Sahara desert, found the message and the hint on where to find it. They then traveled to Italy where they met with David again this time as a Black Manta. Arthur and Princess Mira escaped and moved on to the location of the trench but has to pass by the Kingdom of the Trench. With the use of a torch, they managed to escape but were taken into the Core of the Earth and met his mother who has been stranded there ever since she was sacrificed.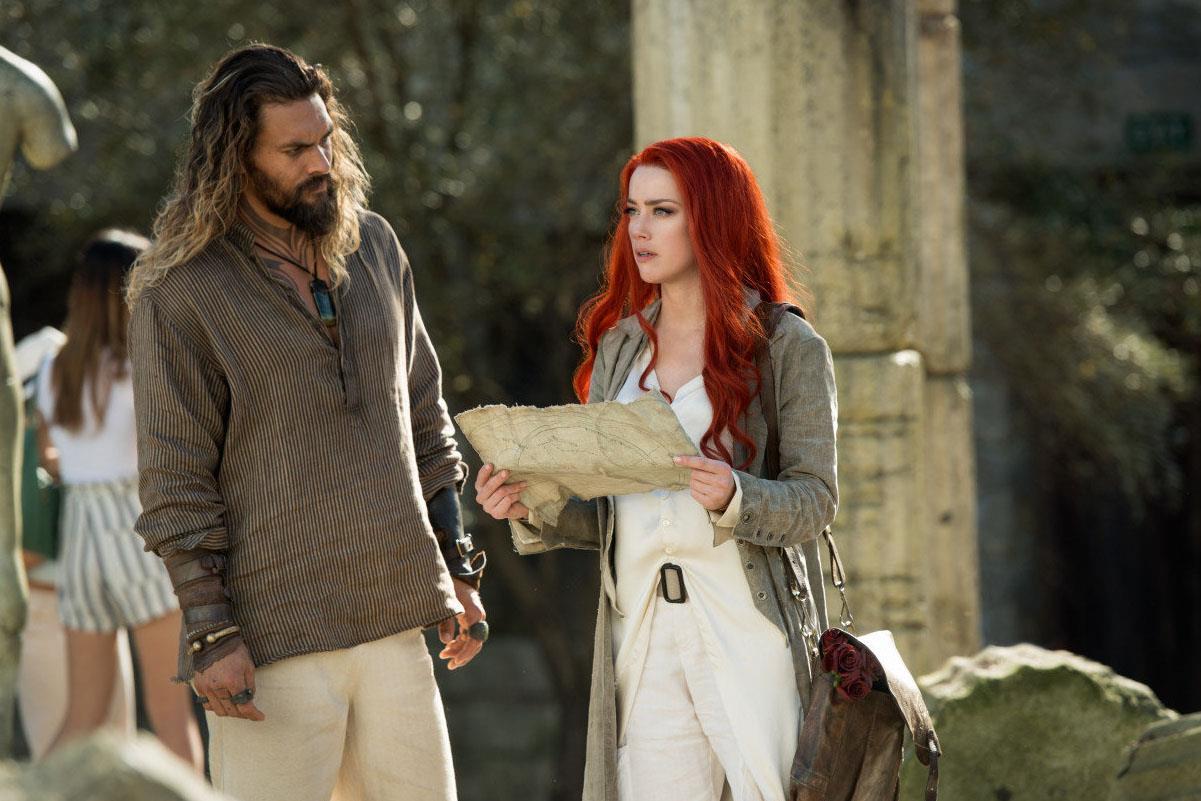 Image credits: screendaily
The reunion gave Arthur the courage to get to trident but it was not that easy, he had to face the guardian, Karathen but was able to surpass it and he finally had it by hand which transformed himself into a powerful being, with skin made of gold.
Meanwhile, there was a massive war between the Kingdom of Atlantis, its alliance and those which was not in favor of joining the said allegiance. In between the war, Arthur arrived, introducing himself as the one true king of Atlantis. Arthur was winning the combat between Orm. But as Arthur decided to spare him. Queen Atlanna, their mother arrived, revealing how Aquaman saved her.
Aquaman Movie Review
Image credits: regentballarat
James and I came to the movie house without any expectations. I booked our tickets through GCash which was extra convenient so we don't have to go to the lines. We watched the film at Robinsons Galleria Cebu which was pretty nice, not too big compared to that of Ayala Center.
With popcorns and french fries at hand, the movie started and we were brought into a sweet story, then into one which has humor and action as well. The truth that I was not expecting anything at all for this movie was really helpful because I enjoyed the film even more.
What I like about it were the following
1. Multiple locations
Image credits: collider
It was thrilling to find the kingdoms underneath our water bodies but it was also great to see sand dunes, waterfalls and even famous city like Sicily in Italy.
The landscapes in those training scenes were also great which were realistic and appealing. Colorful, inspired by real underwater creatures, alive and even mesmerizing to see on the big screen. This left me wondering if there could be something like those in our Earth's seabeds?
2. Love Stories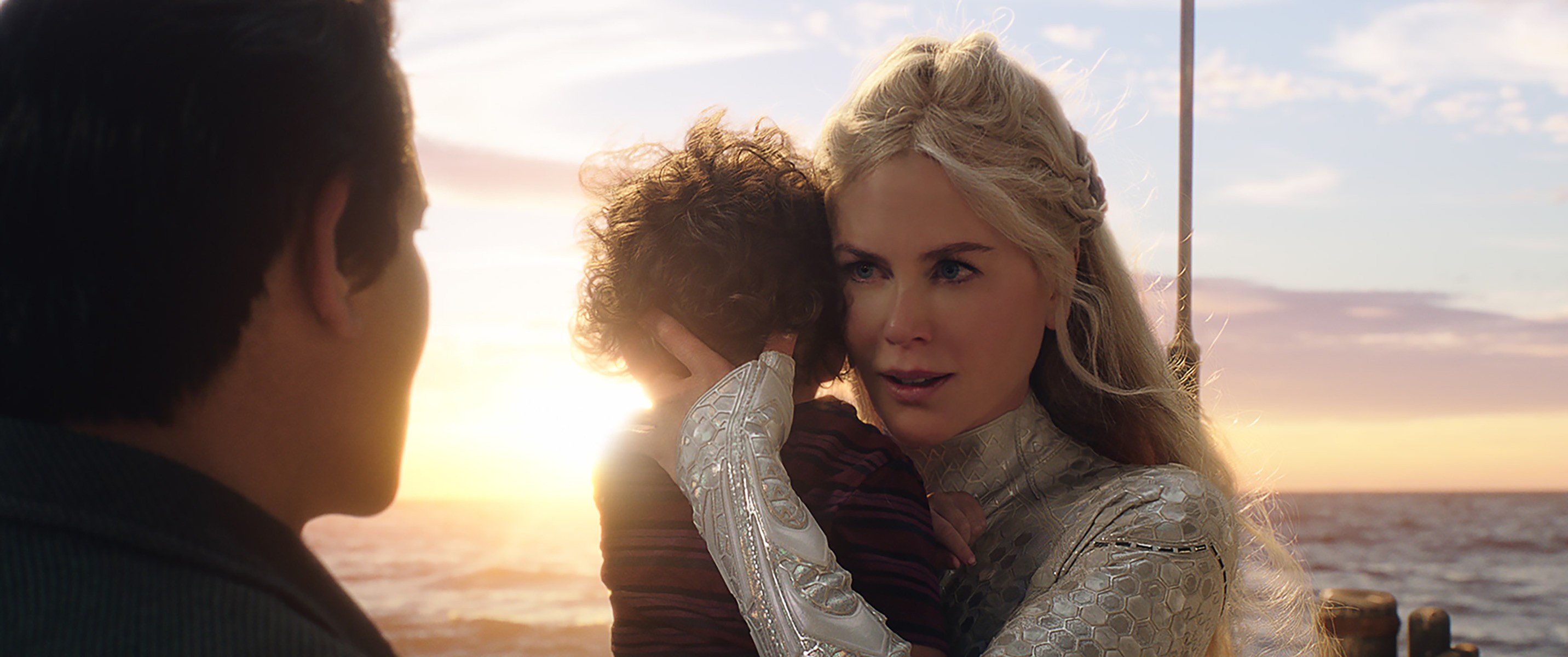 Image credits: scmp
There were to love stories here, one between Atlanna and Thomas and that one between Mera and Arthur or Aquaman. Arthur and Mera's were a little cheesy most especially that Jason Momoa is not always seen to have such vibe in his previous films. He as well mentioned during the interview that he is more of a villain than a superhero but it was good to be a hero sometimes.
At the movie house, everyone seemed to like the love stories, there were "aww" and "ayee" cheers from the audience during those scenes so I believe that was enough to confirm.
Image credits: businessinsider
By the way, let me just say that Mera definitely is Ariel. She got a red head, a green dress and there were several scenes which reminded me of the little Ariel during the film. Also, there was a kissing scene!
3. Safe Ending
I dislike bad endings, I easily get broken hearted when a character dies at the end of a movie. So with Aquaman's ending being safe, without any family members dying, Atlanna and Orm both alive at end of the movie, I had to say I like this movie a lot.
4. Blood-less Action
Image credits: mpaa
I don't know why but I always feel bad when there's blood spilling around the scenes in a movie. I almost can't bear it, gladly, Aquaman didn't have much of those scenes which were great!
Jason Momoa's acting, as usual, is superb, he is just right to become the character of Aquaman plus he had shown that a superhero doesn't need to be that clean looking man, after all, the bravery and the courage of a true hero comes not from the outside but from what's within.
What´s Next to Aquaman?
Image credits: newsbeezer
Obviously, there's more to see in the future for Aquaman. The after credits showed David Kane floating and was rescued by Stephen Shin who has been interested in the life of Aquaman and the underworld. He was seen fixing David's broken gears and was determined to replicate it.
I guess the next film will get Jason Momoa back into to waters again in the next few months. I can´t wait to see him again as the King of Atlantis but also as a human being, having more action while in the land.
Thank you for reading! What kind of movies do you like?
---------------------------
About the author:
Jean Beltran-Figues is a photography enthusiast.
A traveler who wants to promote her beloved country, the Philippines.