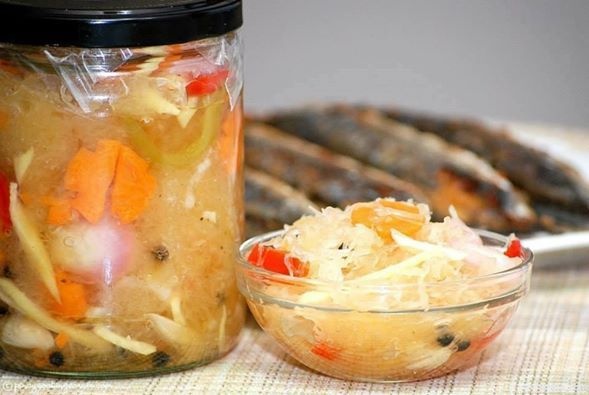 ATSARA
INGREDIENTS
4 cups Green Papaya
1/2 cup Bell Peppers, cut in strips
1/2 cup Carrots, cut in rounds or in flowerlike decorative rounds
1 medium Onion, chopped
1 thumb-size Ginger, cut in small strips
1/4 cup Raisins (optional)
1 cup Vinegar
1 cup Sugar
1 tbsp Kosher Salt or Rock salt


PREPARATION TIME : 40 minutes

COOKING TIME : 10 minutes

1. Shred the papaya using a fine shredder or a food processor with a shredding disk. Sprinkle with salt, mix and set aside for 5-10 minutes.

2. Boil the vinegar and sugar together, then set aside.

3. Wring out the liquid from the papaya, then add all the other ingredients.

4. Pour the vinegar/sugar mixture and mix thoroughly.

5. Pack in sterilized or clean containers and keep refrigerated.


TIPS:
Do not use Iodized Salt in this recipe. Use either Kosher Salt, Rock Salt or Pickling Salt as they make the pickling liquid clear and not cloudy.

Want a spicy Atchara? Add jalapeno or Thai Chili (Siling Labuyo). And depending on how hot you want it, you could adjust by adding or removing the seeds and ribs of the pepper.

Some Asian supermarkets carry frozen shredded green papaya. They're not as crunchy as the freshly prepared but will do if you don't have the time (and patience) to prepare the papaya.

This is a refrigerated pickle product so they are not shelf stable. It's best to keep them in the fridge.
\\^_^//