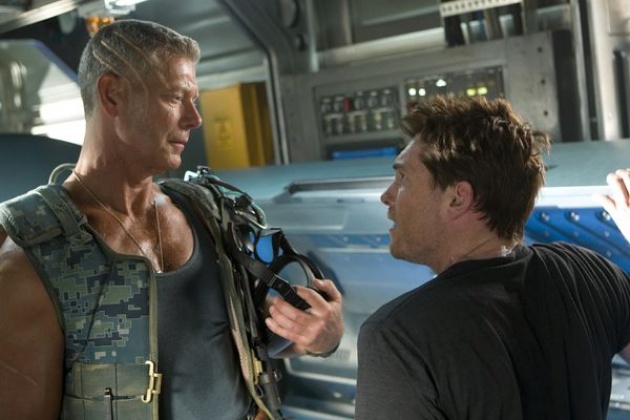 Stephen Lang's Col. Miles Quartich from "Avatar" is coming back from the dead! According to Deadline, director James Cameron has revealed that not only is Quartitch returning for the sequel, he's going to be part of the next three films! Cameron said, "Steven was so memorable in the first film, we're privileged to have him back."
But Cameron would not reveal how they're bringing him back. He's such a tease! But I trust that the director will come up with something sci-fi cool for Quartitch to return!
Cameron is set to shoot the franchise's next three movies one after the other. "War of the World's" screenwriter, Josh Friedman, will write one of the scripts, "Rise of the Planet of the Apes" scribe, Rick, Jaffa, and Amanda Silver will write another, and "Salinger" writer-director Shane Salermo will take a stab at the third script. Whew! Ambitious much?