BASANT is a colorful event in the season of spring. Like spring it gave us pleasure. In spring season there are a lot of flowers in every where after the winter. The beautiful spring is come it give us happiness and it fills our life with pleasure and colors Allah give us this season as a blessing. In this season the people celebrate with full pleasure. They decorate their streets, house and buildings with different colors and flowers. This is all just for the sake of pleasure and happiness. In this season people celebrate the festival of "BASANT".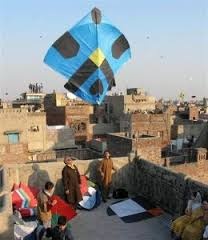 In which they fly different kites in the sky and that makes the whole sky colorful. In this festival the young boys are participated and they celebrate with full joy and the people celebrate this festival like a fair. All the peoples were in colorful dresses and cook different dishes. BASANT is celebrate in different cities of the Pakistan. Like Lahore, Faisalabad, Multan, Gujranwala, Karachi and Islamabad. This festival comes on the end of the winter is about second week on FEBURARY. In this festival the people fly kites and when they cut any other kites they shout "BOH KATTA".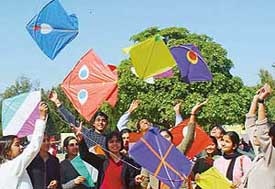 They start this festival at night and invite their friends and relatives to share their joy. This festival give the people joy and enjoyment in daily life But one the other hand it become dangerous because many children falls from the roof and become cripples and sometime died sometime sharp twisted thread of the kits cuts throat of a bike rider and it killed, it is also the cause of wastage of money to buy the kites and metal threads. There metal threads are cause of electrocutions and the BASANT is the cause of wastage MONEY and LIFES so it is totally BANNED…!