BASANT FAIR
Basant is a fastival of kite flying.It means yellow colr.It is associated with the blooming of yellow flowers of musturd in February.It is an early spring fastival.It marks the end of winter.It is held in first or second week of February.It was consideredthe fastival of hindus.this fastival has no concern with Mnslim traditions.
Our generation has ignored this idea.They only want recreation at any cost.Money is wasted on purchase of kites of every size and color.


Preparation for celebrating basant fair are carried on for several months before actual date.the kite flying association fixed the date.
People go mad with joy on this day.now basant night is also celebrated.kites are floen in flood light at night.with beat of drums and music onloud speakers from the top of roofs.High buildings are specially selected for kite flying.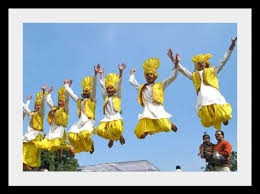 On basant day people get up early in morning as if they could hardly sleep.they are restless and very enthusiastic.
On this day sky is overcast with multi colored kites.Music is on air through loud speakers on top of every roof.It makes the atmosphere very noicy.men put on yellow cloths.They dance with joy.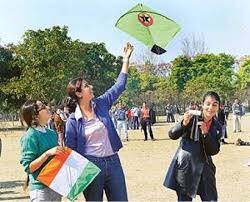 People invite their friends on this occasion.feasts are served with tea and cold drinks.basant is symbol of coming spring.But kite flying is very dangerous and costly games.It is just like smoking.Heavy expendetures but with no return.There is often lost of lives on this day.Some fall down the roofs.others are badly injured and admitted to the hospital.