Sometimes I catch myself watching a behind the scenes video before the actual fashion film. Not quite sure how I found myself staring at several directors, producers, cameramen, assistants, makeup artists, and stylists - but I am there. I am there with the team, and we are all staring at one beautiful model, two if we are feeling lucky. I am intrigued and must continue on. What just happened here?
This is the "Behind the Scenes" video. When one really thinks about it, the behind the scenes video (or BTS for short) is a fashion film in itself. Like the actual film, BTS clips are assembled together to create a story - a fashion documentary if you will. Some videos contain dialogue, providing a backstory that may be needed for more complex fashion films, others contain no dialogue at all - but instead artfully shot clips strung together and set to a music track. If a producer or director is really smart, both types of BTS videos will be released, a few for pure aesthetic and the other to allow the directors to explain abstract concepts and how certain scenes were produced. Is this overkill? Not at all.
The BTS video is actually a great way for both filmmakers and photographers to push out more content without having to conduct another fashion photo shoot or create a new fashion film every other week. They are easy to shoot without too much post production involved, and scenes are easy to capture as they are shot on the spot and without script. Content on the filmmakers' site and social media are kept fresh with BTS teasers and mini documentaries. Ideally, for filmmakers/producers/directors, the BTS montages (videos with no dialogue) would be the teasers released before the actual film and the mini documentaries would be released after the film. BTS videos in general keep the fashion film, or the editorial photos, fresh in the minds of the viewers. They are essentially advertisements for the fashion film or editorial, without being an actual advertisement.
Just like me, there are viewers who catch BTS videos before watching a fashion film or seeing photographs. Often times when this happens, the viewer is captivated by the entire creative process. Viewers are able to see how beautiful imagery is shot from start to finish, from set up to the actual shooting, and sometimes even post production. This peaks the viewers' interest and leads them into watching the fashion film itself or searching through Google to find more of the photographer's work. We were brought along for the ride, and now we want to see how the end product turned out!
A photographer who is absolutely brilliant and consistent with her BTS videos is Emily Soto. She captures beautiful images that she not only shares - but also gives fans and fashion photography enthusiasts a chance to see how she captured these images through BTS videos. Not only do these videos feed the part of the human brain that thirsts for knowledge, but the videos also provide her with more exposure. Her consistency with posting BTS videos has drawn in searches from aspiring photographers to aspiring models to fashion enthusiasts. Tagging these videos are key, but it is her consistency that provides her with more exposure and leads the viewers to her actual work - her photography.
Ideally this is what a budding filmmaker or photographer would want: more exposure and searches. It is not enough to be updating blogs and social media with useless dribble - filmmakers and photographers need content to entice people to their work. It is not to say that the BTS video is the only way to push out content, but it is potentially the most fun for viewers to watch. Plus, the BTS video focuses on the filmmaker/photographers work - it isn't just some reblog found on Tumblr. ~ EDdF @eyemusing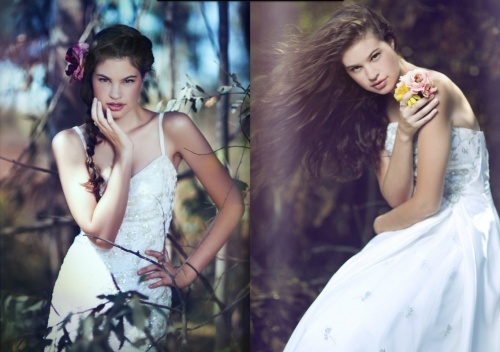 Behind the Scenes ~ Emily Soto Photography