Hello guys!
Today I am here with the list of my favorite video games. All those games are very popular, and I love them very much. I hope that you are going to like those games.
Maybe you have played some of those games, I hope that my descriptions are going to be interesting to you, and if you have not played them, I hope that after reading this blog post you are going to plat some of them.
This is just my list, I love those games, but if you do not love any of those games, that is okay. Maybe all those games are boring to you, or for some other reason they are not your 'cup of tea'. I respect that.
If you do not like any of those games, that is okay too. Please share with us which video game is your favorite one and why. I would really love to know that.
Let's start now!
Enjoy!
"Grand Theft Auto: Vice City"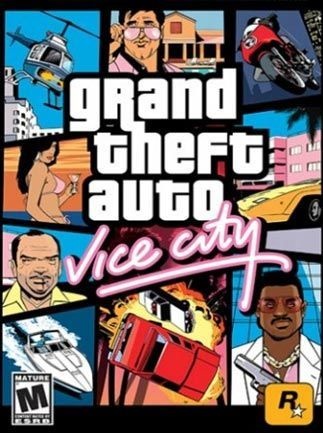 Credits:G2A
First video game on my list is one part of legendary serial "Grand Theft Auto". This game is going to bring you in 1980s. This game reminds me of the movie "Scarface". I personally love everything about 80s. That was the most interesting period of the whole history.
Let's get back to the story about 'Scarface'. This game is going to give you a chance to become a new Tony Montana. Of course, this game has it's own criminal story. While playing this game you are not going to be Tony, you will be Tommy. Your bosses are not Sosa and Frank, your boss is Sonny Forelli. He is going to send you to Liberty City, and most people there want to see you dead. It is up to you to protect yourself, and to make them regret because they ever dared to go against you.
In this video game, you can follow Tommy in all his adventures. I am sure that most of you are going to like this game very much. At first, it seems that this game was made for men, but I know many women who love this game very much, and I am one of them.
I can tell you much more about this game, but I think that this short description is enough. If you like this game, please let me know that.
"The Sims"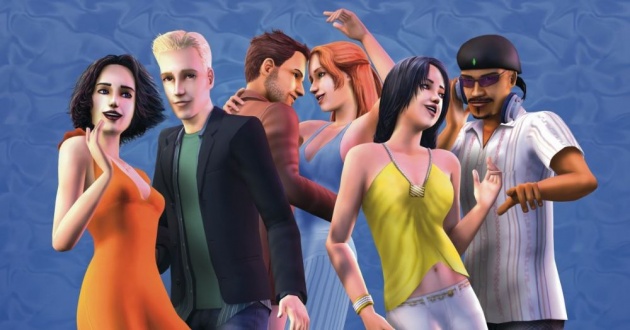 Credits: The Sims 2
Next game on my list is 'The Sims', there are four sequels of this game. And many expansion packs, and staffs for all of them. I personally prefer to play "The Sims 2". I have it installed on my computer with all expansion packs and staffs.
The first sequel of this game made a real revolution when it appeared. It is still very popular.
I have played "The Sims", "The Sims 2" and "The Sims 3".
My favorite is definitely "The Sims 2".
The first sequel of this game is really too simple. There are only a couple possibilities. Only a couple jobs, Sims can not leave their home by their will, they can not move to another city, because there is not any other city, they can not have their own babies, they are not aging...
The third sequel of this game has too many options. Sims can move, can go to work, and you will see where they work, they can go to hospital... That is just too much for me.
Because of that, I prefer to play the second sequel of this game. In "The Sims 2" your Sims can have their own babies, they can go to private schools, move from one house to another, and from one city to other cities, you can build your own city...
I have "The Sims 2" with all extension packs and all staffs installed on my computer. I am playing this game almost every day. It is my favorite of all times. It seems to me that I will be playing it forever.
This game is much different than all other video games that we have seen before. In this game, players do not have any goal. Creator of this game has not set any goals, so players can decide what are they going to do.
Maybe your goal is to build a wonderful house for your Sims, maybe to make successful 'people' out of your seems, or maybe you just want to find a rich husband for your female Sim.
There are so many possibilities, because of that this game can not become boring to you.
At any moment you can make a new family and set new goals for them.
The game "The Sims" is based on an older game called "Sim City". In that game, you can control your city and citizens of it. There are so many people in the city, and you maybe can not follow everything what is happening. So, "The Sims" concertize "Sim City''. Instead of management whole city, you cam manage lives of a couple Sims.
If you like this game, please let me know that in the comments below, and if you want to I can make a blog post that will be only about this game, about some tips and tricks, interesting facts about game and about characters from it.
Super Mario
Credits:Daily Star
Last game on my list is "Super Mario". This is definitely one of the most popular video games ever. I think that there is not any person who has never played this game. At first this game was made for Nintendo console, and later some other versions of it appeared.
The game is following the adventures of a plumber who is trying to save a princess. Princess was kidnapped by a strong, evil dragon. Dragon locked her in his castle, and Mario is trying to get there and to save her.
Trough his adventures we can meet his brother, also a plumber, who is giving his best to help Mario. On his way to the Dragon's castle Mario has a lot of troubles. Many evil animals, who are working for Dragon, are trying to stop Mario.
I personally mostly like the first version of this game, I had it a very long time ago on my Nintendo console. I was playing it almost every day.
Nowadays, I have some version for PC, but it is not as good as the first one.
There are many various versions, but the point is the same. Mario is trying to save the kidnapped princess.
I love this game because it is not violent, there are not dead people and blood in this game.
What about you? Do you like to play Super Mario? Which version is your favorite one and why? How often are you playing this game? Is it your favorite video game?
That was all for this blog post, I hope you enjoyed reading it. I know that this was boring to many people.
As you can notice form this blog, I really love to play video games. I am not addicted to them, but I love them. I play some of them almost every day.
Please tell me which game from this list is most interesting to you, why do you like it, and have you played it before.
Thank you very, very much for reading this post.
Love you all!
See you next time!