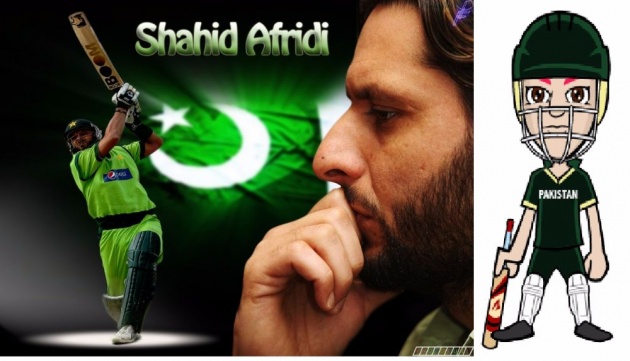 Hey Guys!......Hope you all are fine and enjoying on Bitlanders too , after a long time i came up with a new blog and this blog is dedicated to my favorite cricketer Shahid Khan Afridi which is also known as "BOOM BOOM AFRIDI", hope you guys like this . Let's have a look on his profile
His real name is Shahibzada Muhammad Shahid Khan Afridi and we also known him as Shahid Afridi, he born on 1 March 1980, he is the big achiever in cricket history and in his captaincy Pakistan won maximum matches all around in the World Tournaments. Currently he is the caption of the franchise Peshawar Zalmi and the Pakistan T20 National Team.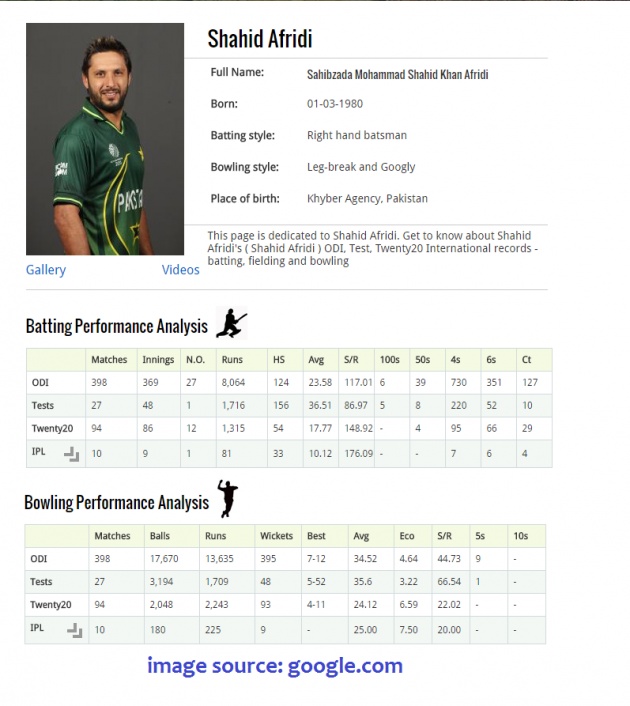 Afridi was born on 1 March 1980 in Khyber Agency Pakistan , he is from Afridi tribe of Pashtuns. He is cousin of Javed Afridi, CEO of Haier Pakistan. His wife name is Nadia and has four kids.
He is known as the biggest hitters in the World and and regarded as one of the "greatest big-hitting cricketers" of all time, if we talk about his achievements then no one forget his the longest six in the cricket history , "he also hold the record of the most wicket taking (92) and most player of the match in Twenty20 International Cricket".
He is known for his the most powerful shots and big hitting in the cricket as may be no one forget that match in which Afridi made the fastest century in the cricket history in just 37 balls and he also hold the achievement of the most number of sixes in the history of ODI cricket.
before we go further , guys let's have a look on his fastest century of 37 balls
(video source: youtube.com)
What a awesome match it was , as his debut in 1996 and this match was played against Sri Lanka , i wish that i was here and see his awesome batting.
Afridi considers himself a good bowler rather than batsman, as he took 48 wickets in Test matches and 350 in ODI's , now a days he is on top in T20 Cricket as holding 92 wickets in 92 matches.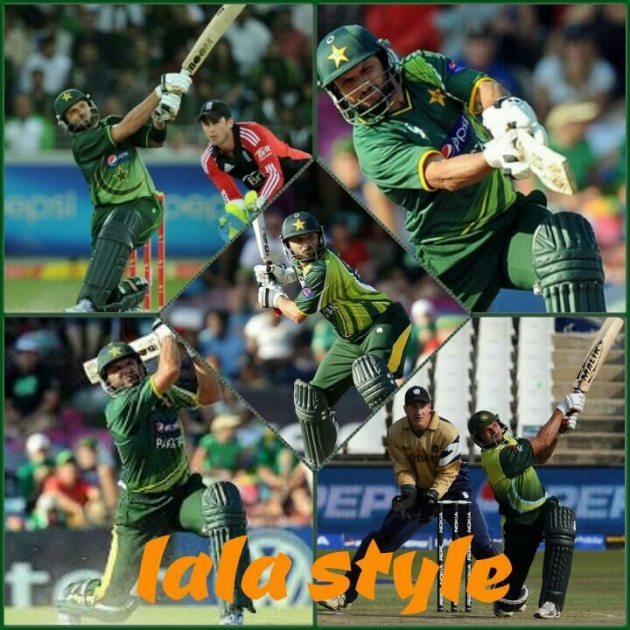 (image source: google.com)
In June 2009 , he appointed as a captain in Twenty20 in the replacement of Yunus Khan and also later for Asia Cup 2010. In his first match against Sri Lanka he scored a good century however Pakistan lose that match by 16 runs.After that tournament Shahid Afridi announced that he is taking retirement from Test Cricket and now play only for ODI and Twenty20. In May 2011 he was replaced as captain and later that month he also announced that he is resigning from International Cricket as the treatment from Pakistan Cricket Board. However, in October he reversed his decision. "He is also playing in and as a captain of Peshawar Zalmi which is owned by his cousin Javed Afridi in Pakistan Super League".
International Career
In the age of sixteen , in October 1996 he is drifted into the ODI team during the four nation Sameer Cup 1996-1997 as a leg spinner in the replacement for the injured Mushtaq Ahmed. He made his debut on October 2 against Kenya , however he didn't bat and went without wicket. In the next match against Sri Lanka Afridi goes one down to play fast that time. In his first international inning of ODI , he broke the fastest century record and made his 100 in just 37 balls, in the age of 16 he became the youngest fastest century maker and record holder in the history of cricket. Pakistan won that match by 82 runs. Afridi was named as man of the match.The record broken by South-African cricketer AB de Villiers who made the century in just 31 balls on 18 January 2015 against West Indies.
Afridi made his International Test Cricket debut after two years of his cricket in three match series against Australia on October 1998 . He opened his batting and scored 10 and 6 and took five wickets in first innings. He played his second test against India on following January and it was the first test played between two countries since 1990. He opened like a classic batting and scored 141 runs from 191 balls and take three wickets for 54 runs.Pakistan won the first test match by 12 runs and lose the second to draw the series.
On November 21, 2005 Afridi was banned for a test match and two ODIs in the case of damaging the pitch in the second match of three test series against England.On April 12 2006 Afridi announced a temporary retirement from international test cricket so he spend more time with his family and concentrate on ODI and do some particular focus on 2007 World Cup.
After Pakistan won the 2009 ICC World Twenty20 the captain Yunus Khan announced his retirement from Twenty20 Cricket and Pakistan Cricket Board decided to made Afridi as a captain of Twenty20.
In March 2010 the Pakistan board announced that Shahid Afridi appointed ODI captain in the replacement of Muhammad Yusuf and as a captain of ODI in first three matches he scored two centuries against Sri Lanka and Bangladesh and finished as the highest runs scorer with 384 runs from 3 matches.
let's have a look of Afridi batting against India in Asia Cup 2014 , see how he won the match for Pakistan
(video source: youtube.com)
Afridi Results in International Matches
TEST 27 Matches 9 Won 9 Lost 9 Drawn
ODI 398 Matches 218 Won 170 Lost 0 Drawn
T20

80 Matches 48 Won 31 Lost 0 Drawn
Batting and Bowling Style
His style of batting is so aggressive and attack oriented which earned him the nick name "Boom Boom Afridi" Out of seven most fastest centuries of all time Afridi scored three of them. As of May 2013 record he has the ODI strike rate of 114.53 runs per 100 balls, the third highest of the game history.He hits many sixes and has the record of the highest and longest six of the cricket history as well. "Afridi is the only player in the world who scored 1000 runs and 50 wickets in T20 format of the game"
Having started as a fast bowler, afridi decided to bowl spin. He modelled himself on Pakistan leg-spinner Abdul Qadir He considers himself a better bowler than a batsman He has over 350 wickets in International Cricket most of them are from ODI format.
Awards
Lux Style Awards 2007 as a Most Stylish Sportsman
Lux Style Awards 2011 as a Most Stylish Sportsman
let's have a look on his other performances and achievements in Cricket History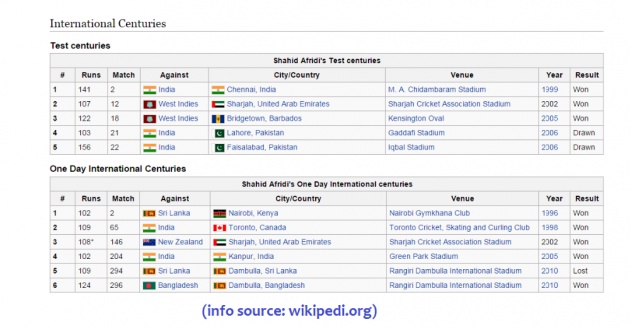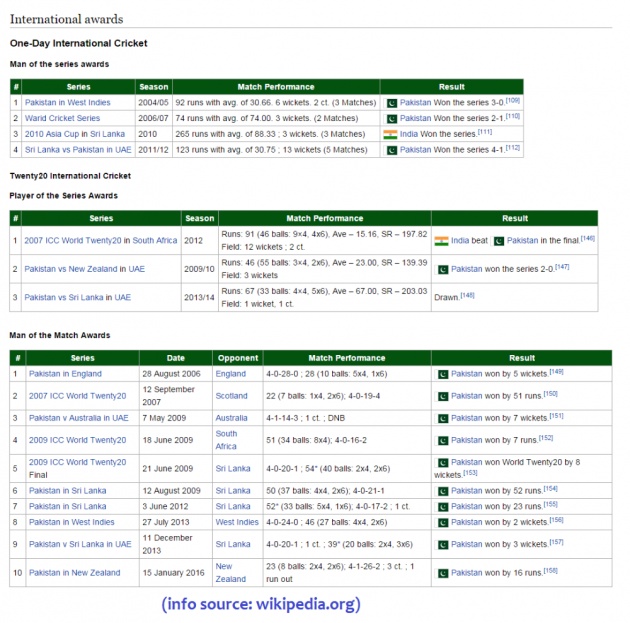 Cricket Spiritship with Bitlanders Latest Cricket Accessories
Guys i worked with Bitlanders and they give me my avator's cricket accessories to raise our enthusiasm and team motivation i like to worked now and enjoying more from Bitlander's latest things from Shop. let's have a look the cricket uniforms for Male and Female members.
Male Cricket Uniform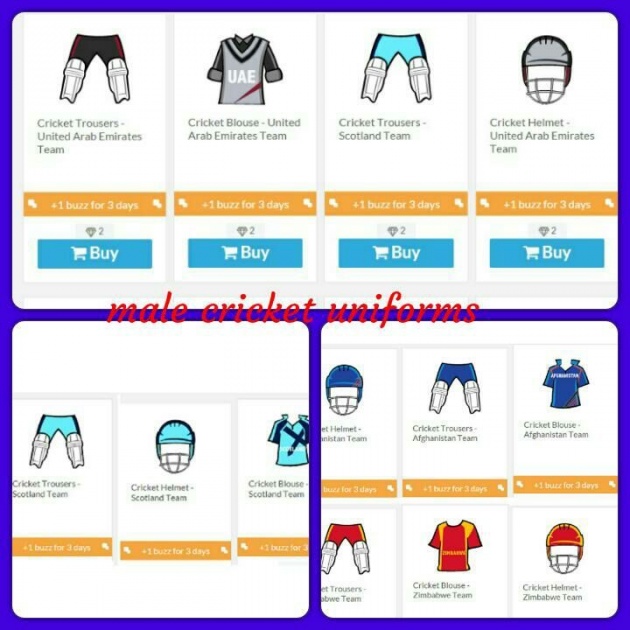 Now you get the uniform of your desire Cricket Team and also their bat as well.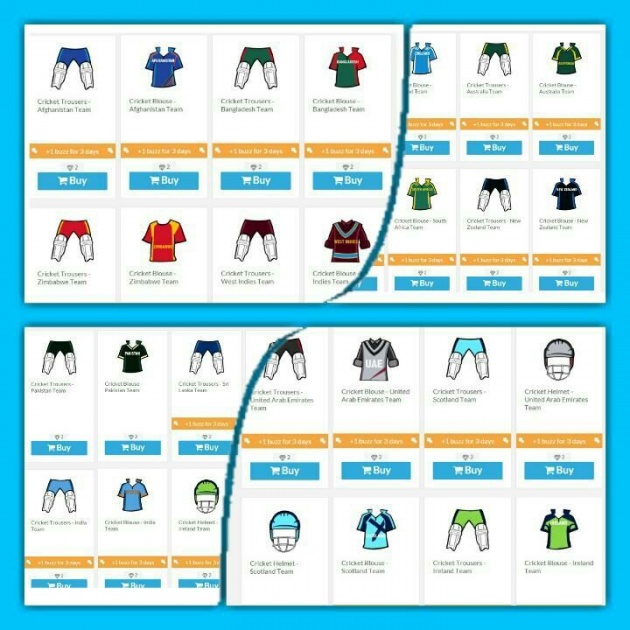 Let's have a look on female cricket supports on Bitlanders Cricket Accessories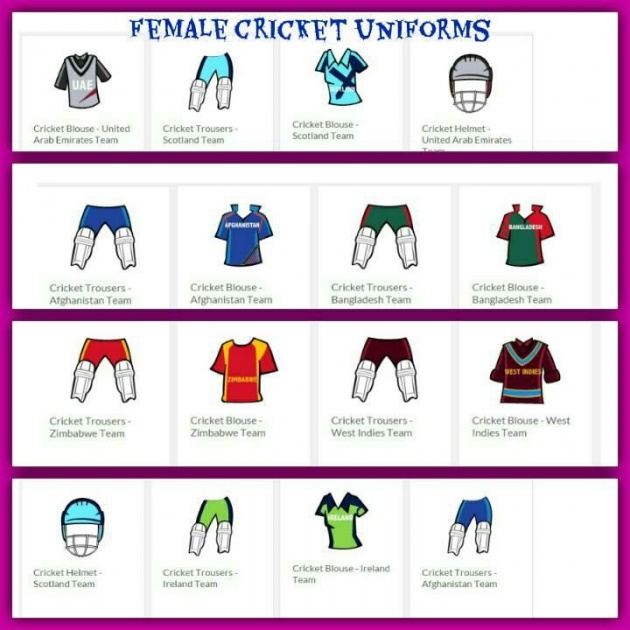 See more for female cricket avator on Shop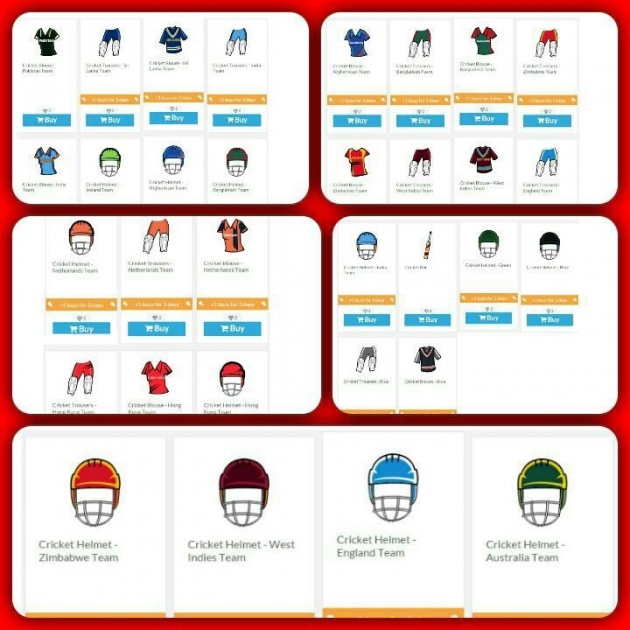 Now i feel more enjoyable on Bitlanders from their new things for avator specially cricket uniforms , this is the best way to work with motivation and motivate yourself for your country spiritship. As Twenty20 World Cup is near so me and my wife support Pakistan Cricket Team , Wish you best of luck and hope this time Pakistan Cricket Team take the trophy for entire nation.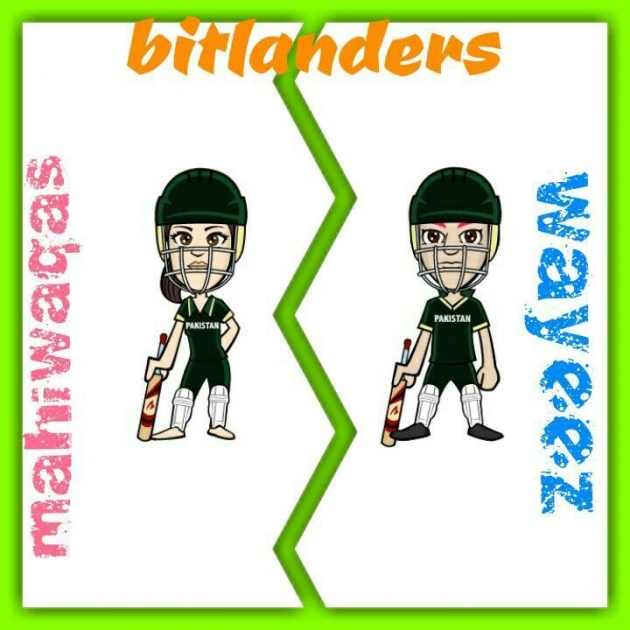 Hope you guys enjoying on Bitlanders and buying uniform for your favorite cricket team and don't forget to buy the Bat and Helmet as well.Thanks for reading my blog , hope Hillary give me some good rewards .