Bitlanders (Being social is now Worth)
Bitlanders a paying social media which totally change the shape of social media and first time we hear that we got rewarded for what we did on other social media sites , Means being social is worth first time ever .Bitlanders rewarded their users in return what they post here including Movies , Blogs , Micr-blogs and Galleries .On other social media sites users shares their contents and only gets shares and likes that's it but here whole story is different from others because we get rewarded on every buzz we receive on our contents (Buzz is a substitute of like here).
Bitcoin (as rewarded by bitlanders)
Bitcoin is basically is a virtual currency or it also called as peer-to-peer technology which is actually not under the control of any central authority or any bank.It is an open source and nobody take control and owns all. Bitcoins made possible to transfer amount from one place to another with almost no cost or very minimum fee .
Buzz score
Bitlanders basically base all own one thing buzz system.If you want to wins you have to increase your buzz score because earnings depends on buzz score .Higher the buzz score leads the earning to higher level.
Buzz are basically of two types
BASE BUZZ
Base buzz is basically blue in colour which increases when you receive buzz on your contents you posted here in bitlanders.
POWER BUZZ
Power buzz is basically yellow in colour which is temporary and you can earn them while daily login,
Spam
As word indicates that some unethical and irrelavent posting or contimously posting same messages , comments to same users or many continously results in spamming.Almost all social sites facing these spam issues but all these site working to take them in any matters because it cant help anybody nor site.
Bitlanders (With Spamming)
In bitlanders like other social media sites spammers joins in large numbers simultaneously and start spamming all over in Bitlanders in mid of november 2015.Spammers main objective is to distry site popularity and take down the site.
How spamming occurs (in Bitlanders)
Spamming occurs in many ways here in bitlanders.We tries to discuss them all here one by one.

Bitlanders (Without Spamming)
Before we discuss how we use and earn bitcoins as reward from bitlanders I discuss my personal journey of my successful year and how I retain my position in leaderboard with huge buzz score and receive rewards from bitlanders.
For Spammers
My Journey
ABDUL WEENAB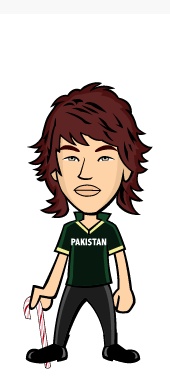 Its almost more then a year now that I am using worlds best social media sites bitlanders which pay us for our creativity and amazing contents that we post here in bitlanders.I joined this amazing site in early november 2014 and posting contents regularly basis and connecting with other ,making friends and visiting their profile.They soon started review prcedure in which we can send our contents for review and they review these and give results which results our buzz trends shows jumps in upward direction and earning too.
My first blog is on friends-tours-to-muree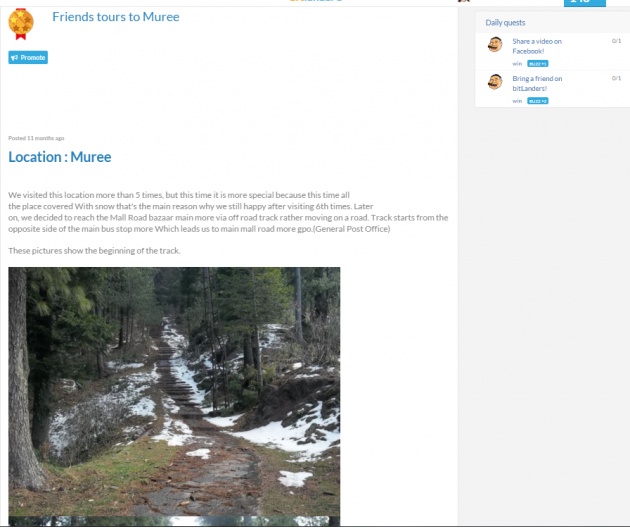 It encourages me to write more and keep writing and sending and rewarding stars and buzz in returns too..Pictures of my blogs are attached below.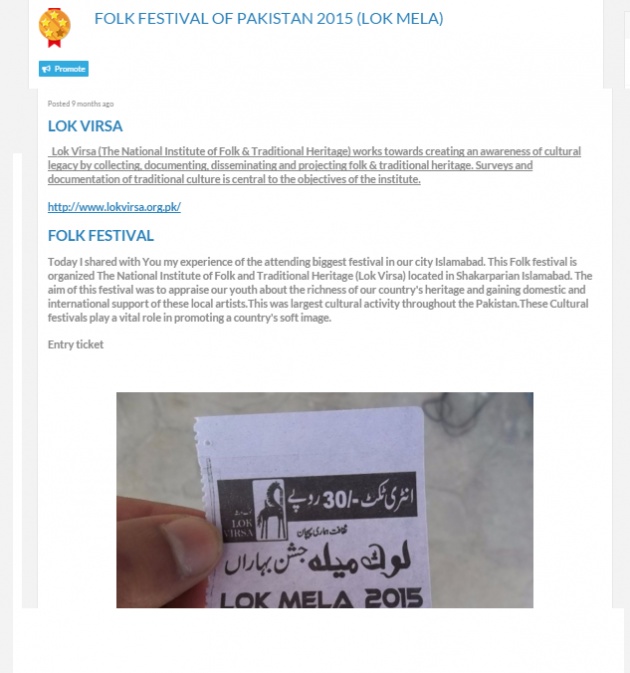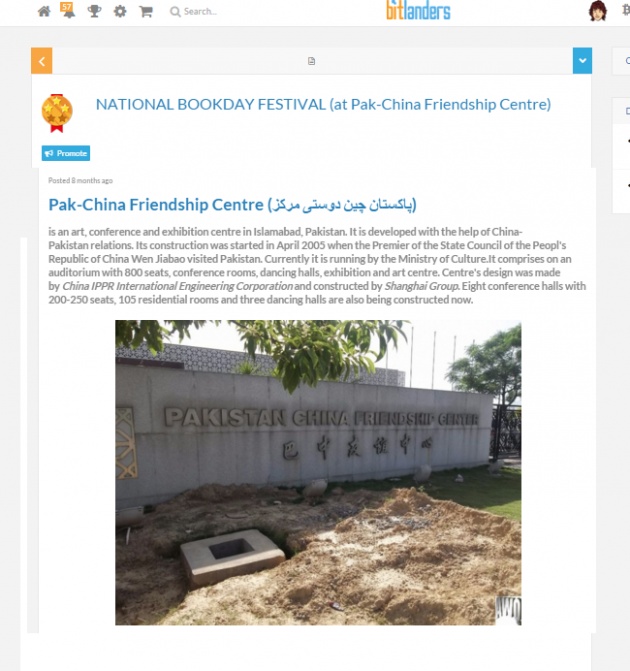 Reason why I am sharing my journey here is to show that there is still life occur other than spamming here in bitlanders.Its not that if you stop spamming, you will not earn buzz scores and earnings.Yes You can earn as many as you want without spamming by writing reviews .Don't be a spammer ,be a content creator and you will see the difference in days.
Rewards
I earned so far till today almost equals to 2.5 btc and some peoples are more than 10 btc or more and if you want to earn do legal ways which allows bitlanders team in order to grow because spamming will not help anyone including site.If we have to grow with bitlanders we have to follow the rules.Bitlanders is like a game and if you want to wins follow the rules.

Leaderboard
Leaderboard members are top buzz scorer of the bitlanders means their earnings are greater than others.These thirty members are shine of the site.These are quality writers and receiving stars from Hillary and if you want to be a part of leaderboard and earn more bitcoins be a part of quality members follow them because if you follow the winners you will soon be a part of them one day.There is no place for spammers because will becoming spammers its impossible to reach leaderboard so, stop being a spammers any more and be a quality ones like these.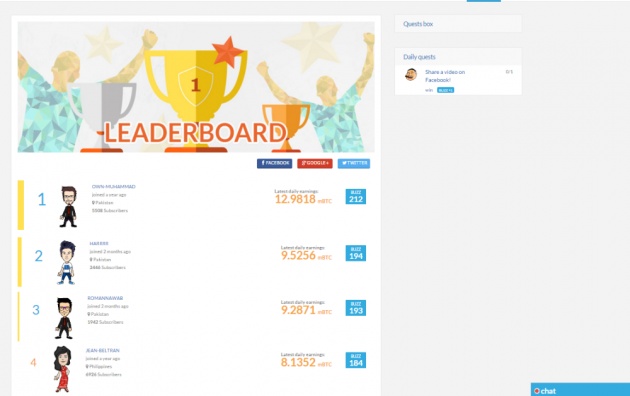 Conclusion
Stop spamming any where especially in bitlanders because it wont help.Bitlanders don't promote spammers so its clear you can't be improve here while doing things which are not right.So please stop spamming activities and stay safe ..