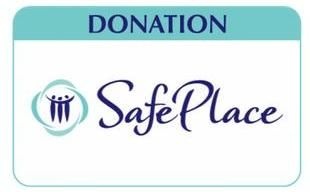 I visited the Charity section of the shop here in bitlanders and saw this new charity that we can donate. Maybe it's only now that I noticed it. It's been a while since I made a donation. It's only now that I made another cash out here through the bitcoin instant payment. I was planning on withdrawing through PayPal but with the way PayPal is doing now I chose bitcoin instead.
SafePlace's goal is to end sexual and domestic violence through safety, healing, prevention and social change. This is one way to help men, women and children who have been abused. This is also to raise awareness that there is help and that the abused is not alone. There are those who will fight for you and protect you.
Organizations like these give hope that there is a better place in this violence-driven world. There is hope for a safer place. They may not end violence in this world but at least they are making a safer place where there is love and security.
Related topics:
Giving Back (Action Against Hunger Foundation