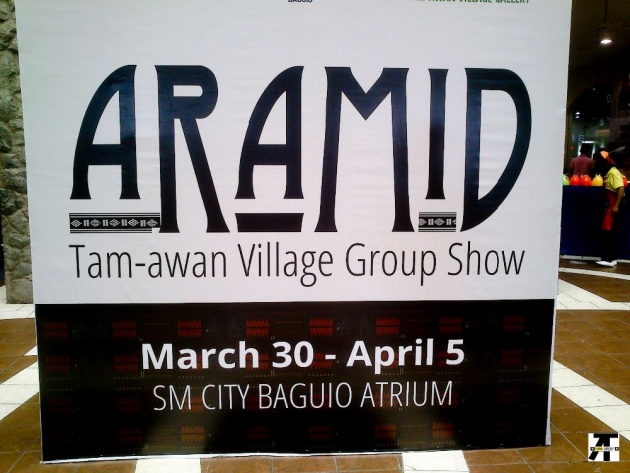 "Aramid" is an Ilocano word meaning "work, act, do, make." Ilocano or Ilokano is one of the most spoken dialects/languages of the Philippines.
I went to the mall yesterday to meet a friend I haven't seen in a long time. He came home a couple of weeks ago but it was only now that he had the time to meet with me. He was here for a month-long vacation - a very busy and hectic vacation. He told me that he only had five days left to himself or to relax before he goes back overseas.
While waiting for him, I went around the mall a bit and saw gallery at the Atrium. There were 20 paintings displayed at that time. There were paintings from artists like:
Marlyn Bulayo
Patric Palasi
Tara Natividad
Art Lozano
Ged Alangui
Jordan Mang-osan
Alfred Dato
These paintings range from PHP10,000 to PHP35,000 or around USD225 to USD790. These artists used different kinds of styles such as mixed media, acrylic, charcoal, coffee, solar drawing and/or wood cuts. These are paintings of landscape, portrait, abstract, etc.
Baguio City is known as the haven for artists not only in painting but also in writing, theater, music, etc.
Check my gallery for some pics I took at the atrium.