CONFLATE: An Events Place
I like to explore and discover new places to dine. If this is not evident in what I post here in bitlanders, then I am stating that now. Every weekend or whenever I have time available, that is when I go and search for places to eat. Hence, last weekend out found me at Conflate.
The Place
Conflate is an events place located at Fourth Floor, La Azotea, Session Road, Baguio City. La Azotea is beside Philam Life Building and fronting Porta Vaga Mall. It is at the center of the city and very accessible to the public.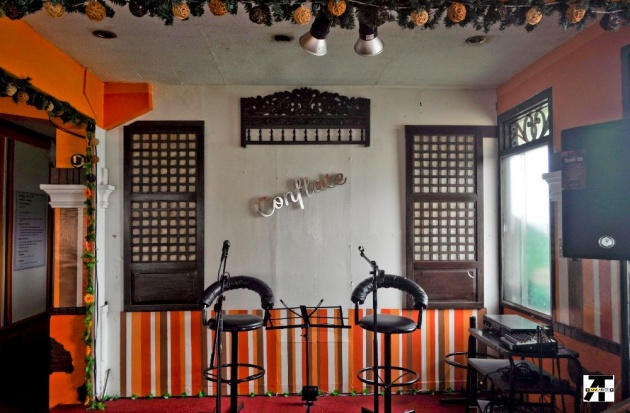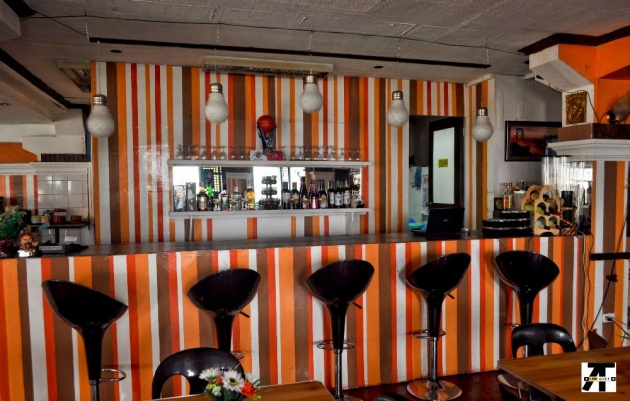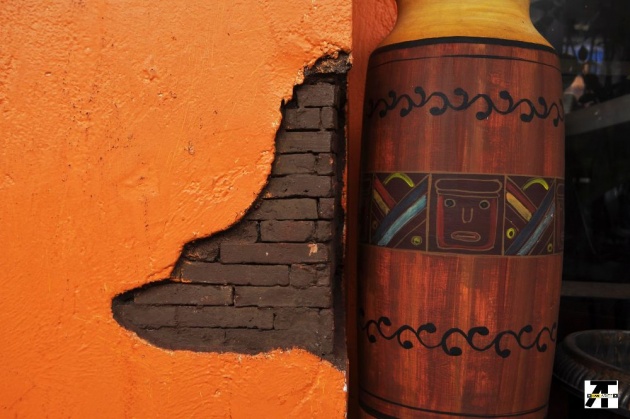 I really don't know what they want with the place in terms of interior design and all. It seems there is a mixture of everything and anything. It is really living up to its name of "Conflate." According to the dictionary, conflate means "to fuse or bring things together." That is what they did indeed.
The View
What I like about it's location though is that it has a full view of Session Road when you are at the terrace part. It's also one of the main reason why we decided to check this out: to see how Session Road looks from this point of view.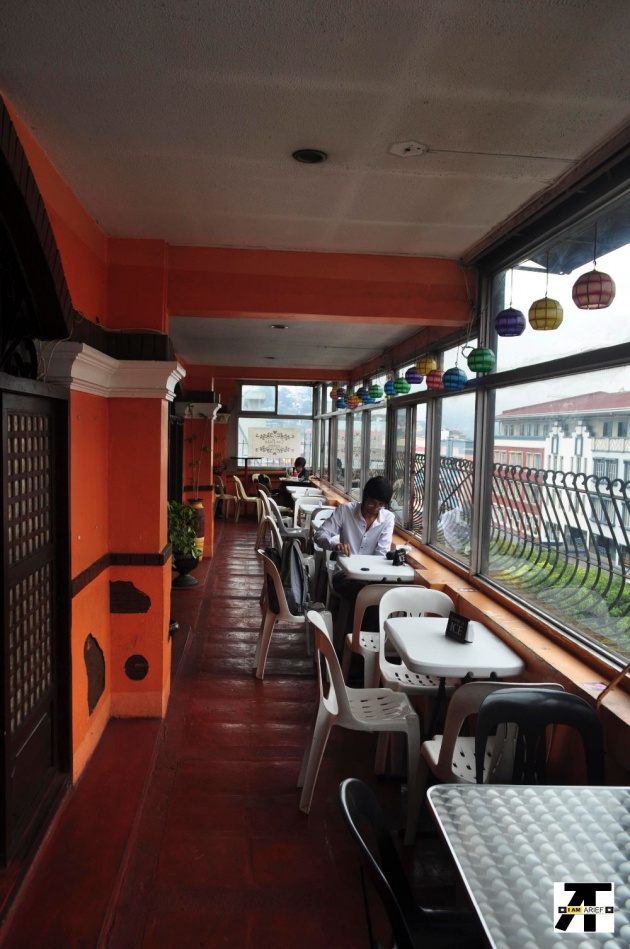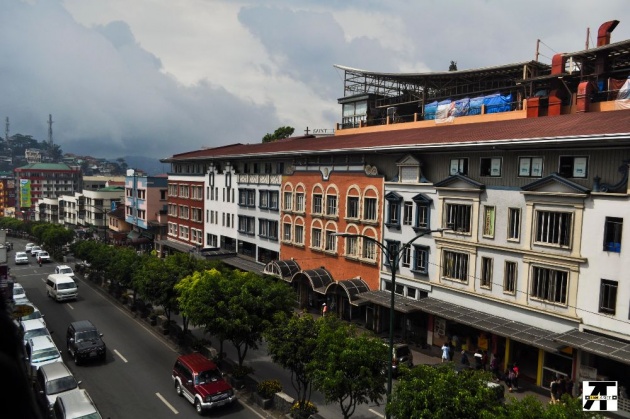 The Events
Below is the schedule of activities at Conflate. There are acoustic music nights, open mic nights, live band, etc. It's interesting to see how they turn this place into ballroom night. As stated in the picture below, they cater for every event like reception, birthdays, etc. During the day, there's nothing much going on. Although they were playing some YouTube videos on the TV when we were there.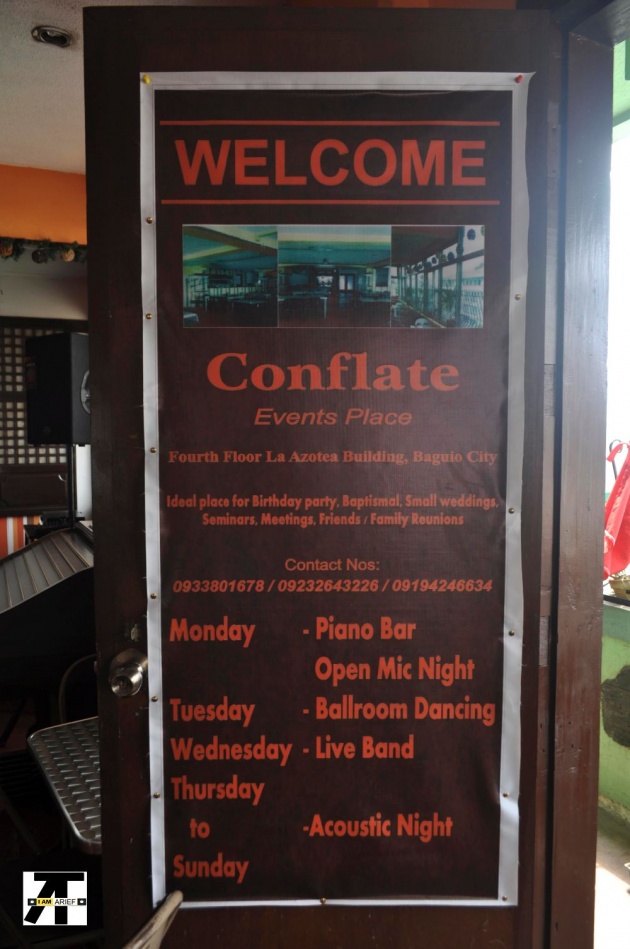 The Food
There aren't a lot of choices for foodies like me. They do have rice toppings though but they mainly serve drinks and appetizers. They do have buffet but it is by schedule. What we then ordered is their Pancit Canton and Chicken Wings - the "safest" meal combo to eat.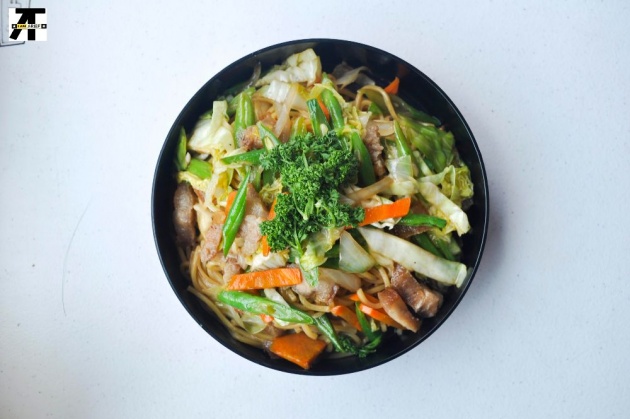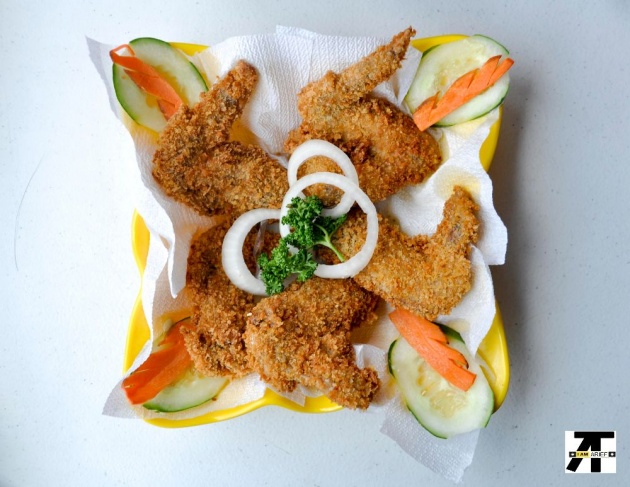 The Verdict
I rate this 3/5. This is a good place to hang out with friends and have drinks with while enjoying the sights and sounds. For foodies, there are few choices of meals to choose from. You can still enjoy the view of Session Road though.