Bollywood Movie Review - Badlapur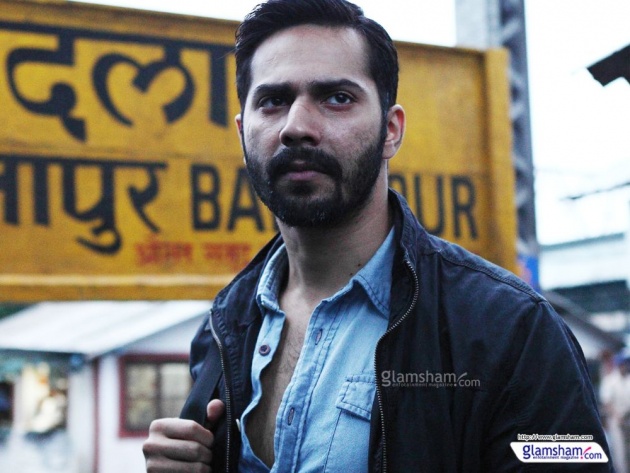 Image Credit: www.glamsham.com
✔ Introduction



Hello Friends, I hope you are doing fine and are having a good time on bitlanders. Today I have come up again with my another new blog with the title of "Bollywood Movie Review - Badlapur". Friends, this blog is about a recently released Hit Bollywood movie " Badlapur". The story of this movie revolves around one young person who lost his wife and kid in a bank robbery incident and then takes his revenge from the robbers who brutally killed his innocent family on their way to execute robbery plan. The theme of this movie is Action and Thriller. The movie was directed by Sriram Raghavan who also participated in writing the screenplay for the movie. The movie was produced by Dinesh Vijan accompanied by Sunil Lulla under the Maddock Films which is an Indian Film Production Company. The central idea of the movie is unique and awesome, therefore, the movie was generally praised by Bollywood movie lovers.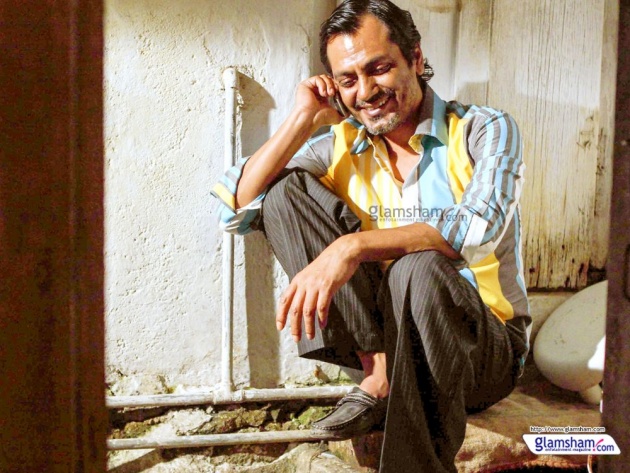 Image Credit: www.glamsham.com
The movie "Badlapur" was released on February 20, 2015 under the distribution banner of Eros International. Some details of cast of this movie is as under:
✤ Varun Dhawan as Raghav
✤ Yami Gautam as Misha
✤ Divya Dutta as Shobha Thakur
✤ Nawazuddin Siddiqui as Liak
✤ Huma Qureshi as Janki
✤ Radhika Apte as Kanchan
✤ Vinay Pathak as Harman Khatri
✤ Murali Sharma as Michael
✤ Pratima Kazmi as Liak's mother
✤ Zakir Hussain as Shardul
Badlapur is a gobsmacking movie that suffuses on screen – a deftly written story, spectacular performances and an intelligently layered screenplay. What works best here is the film's unpredictability. From the minute it begins, you're latched to your seat with your heart throbbing in your mouth and your throat frequently choking up. For the sheer impact the movie conjures up, writer-director Sriram Raghavan deserves a bow!
Review Source: timesofindia.indiatimes.com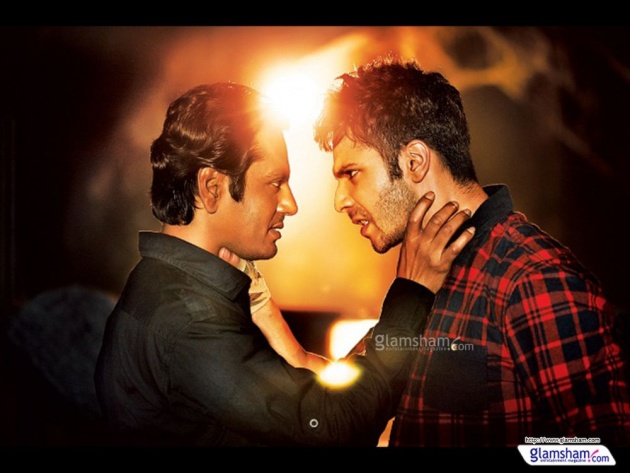 Image Credit: www.glamsham.com
Video Credit: Eros Now via Youtube.com
✔ Plot Of The Movie
The movie begins as Raghav is living a happy and satisfied life with his wife and a child in Mumbai, India. One day, Raghav's wife Misha goes to a nearby market for their shopping with her child. Meanwhile, Liak along with his accomplice Harman rob a bank and are running as the Police is following them. Suddenly, Misha sees them coming towards her car as she was about to board in. Liak and Harman take hostage Misha and her son in their car and they start driving away. On the way, Misha struggles and in the process, her son falls off the moving car on the road between traffic. Seeing this, Misha forcefully resists to stop the car and is get shot in the process by Liak. Now, anticipating the alarming situation, both Harman and Liak leave the car and run away. However, Liak is soon apprehended by the Police and he is sent to jail for 20 years as the Police is unable to make Liak agree on telling his accomplice name because of the persistence of Liak that he does not know about the whereabouts of Harman.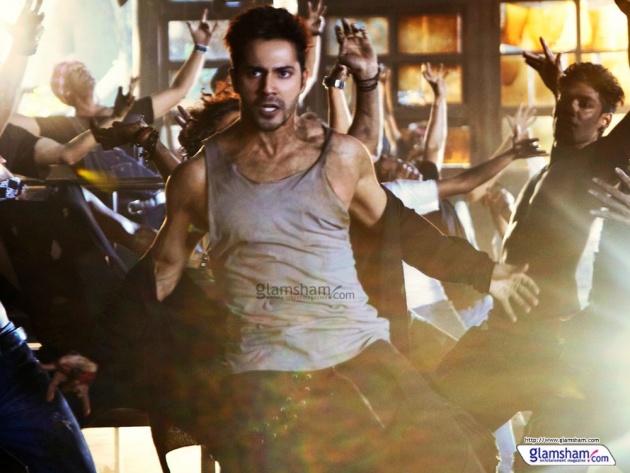 Image Credit: www.glamsham.com
Raghav gets very upset after the death of Misha and his son in the incident. He thinks he has lost the aim of his life and even tries to commit suicide by coming in front of a fast-moving truck on main road, however, he survives as the driver applies emergency brake but beats Raghav badly for coming in his way. Raghav now plans for the revenge and lodges himself in a town "Badlapur" near Mumbai. He makes effort and comes to know about Liak's girlfriend Janki and his mother. He meets with both of them and try to get the name and location of Harman (the Liak's accomplice). Raghav traps Liak's mother to pursue Liak to inform her about Harman's location, which she manages to do being hopeful that Raghav will forgive her son Liak. Raghav goes to Court and submits his Pardon statement which results in Liak's release. Before Liak is able to visit Harman for collecting his share, Raghav had made a plan to meet with Harman and take revenge.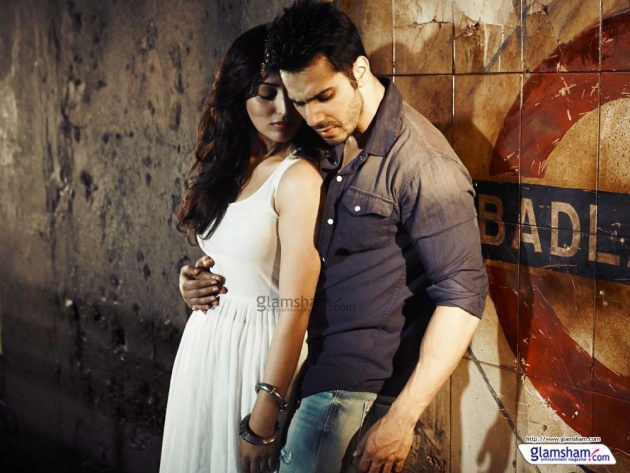 Image Credit: www.glamsham.com
Liak is terminally ill and needs some time to gather the strength to meet his partner Harman. Furthermore, the Police is still spying on him to find Harman. Therefore, forcing Liak to postpone his plan to meet Harman. In the meantime, Raghav meets with Harman in another city where Harman is running a Hotel business very successfully. Raghav traps Harman through his wife Kanchan and befriends with her. Soon, they meet in Harman's hotel and over there Kanchan introduces Raghav to her husband with Raghav's fake identity that Raghav had told Kanchan before. Soon, Raghav executes his plan to kill Kanchan and Harman in their house and before that he tells Harman why he wants to kill them. Harman tries to pacify Raghav by telling him that it was actually Liak's mistake to kill Raghav's wife, but Raghav does not accept his statement and kill Harman along with his wife Kanchan. Thereafter, Raghav meets with Liak and tells him that he has killed Harman and has also taken the whole amount form his house. Raghav also tells Liak that he planned his release so that he could get to know about his accomplice. Since Liak is terminally ill, Raghav leaves him unhurt but without the money Liak wanted. Liak finds no other option suitable but to go back to jail by giving his statement there that he killed Harman because he refused to give him his share, thus saving Raghav from Harman's death investigation and gives him a chance to live a peaceful life as his revenge is complete now. Liak does this because he had made a promise to his mother on her wish to do one good deed before dying.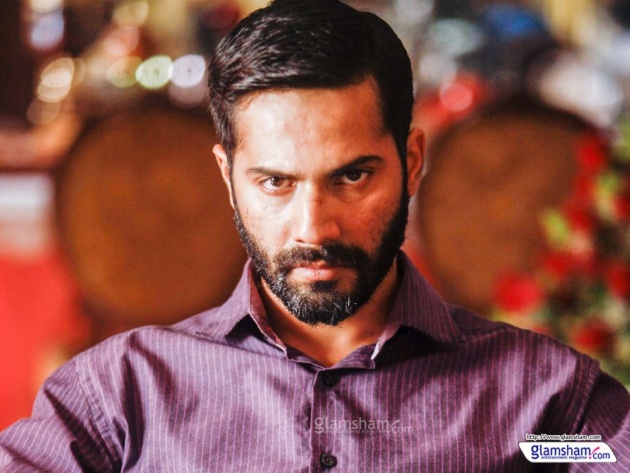 Image Credit: www.glamsham.com
Video Credit: Eros Now via Youtube.com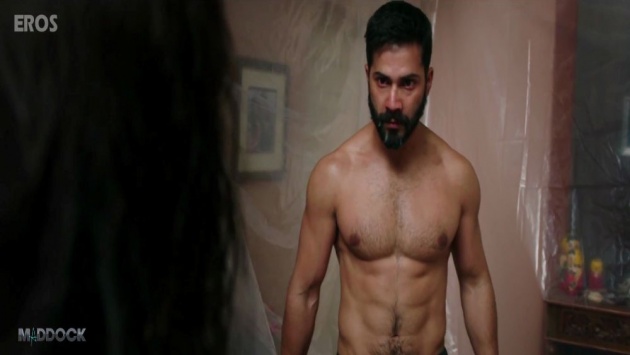 Image Credit: www.hdfinewallpapers.com
✿ Here is Querlo Chat for you. Isn't it fun to chat with a Chatbot ?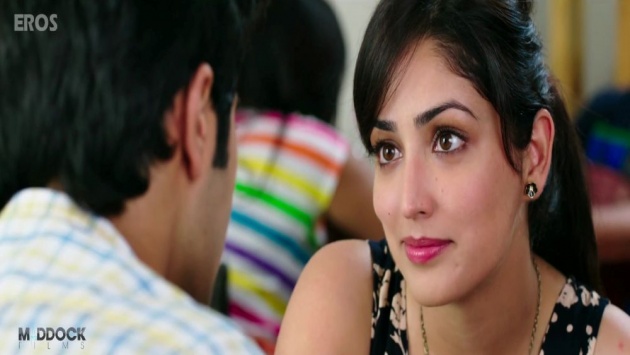 Image Credit: www.hdfinewallpapers.com
✔ My Movie Review - Conclusion
Apart from the movie's story and the music, what I liked most about the movie was its locations. The movie was mainly shot in beautiful lush green locations and some shots were more beautiful because those were shot in rainy weather, therefore, it multiplied the beauty. The screenplay was dramatized and was filmed in a superb manner. The pace of the movie was awesome and that is the reason why I did not get bored and watched the movie with full interest. On the whole, the movie deserves to be praised for the hard work of Director and Producer. The acting of Varun Dhawan and Nawazuddin in particular, was great and they outperformed every other artist who played their character in the movie. I shall give the movie 8 out of 10 stars because its music was also very appealing and made a very good combination with the story of this movie.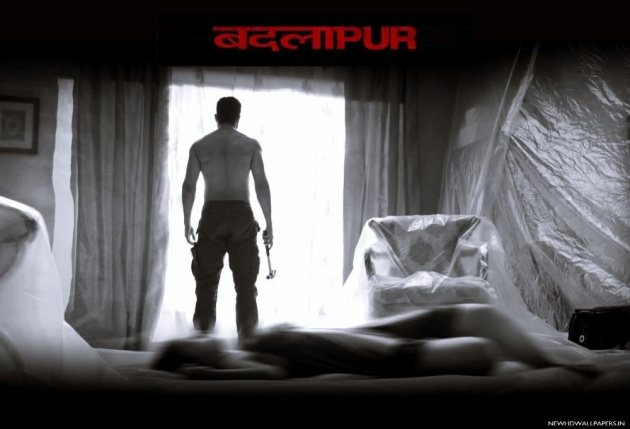 Image Credit: www.newhdwallpapers.in
✿✸✔✤✪ - - - - - - - - - - - - - - - ✿✸✔✤✪ - - - - - - - - - - - - - - - ✿✸✔✤✪ - - - - - - - - - - - - - - ✿✸✔✤✪

Thanks for Reading. This Blog was written by Rafaquat Noman (a Resident of Saudi Arabia and a Traveler) for bitlanders.
✿✸✔✤✪ - - - - - - - - - - - - - - - ✿✸✔✤✪ - - - - - - - - - - - - - - - ✿✸✔✤✪ - - - - - - - - - - - - - - ✿✸✔✤✪