ONE OF THE BEST TOURIST DESTINATIONS IN THE PHILIPPINES: THE BORAWAN ISLAND RESORT IN PADRE BURGOS, QUEZON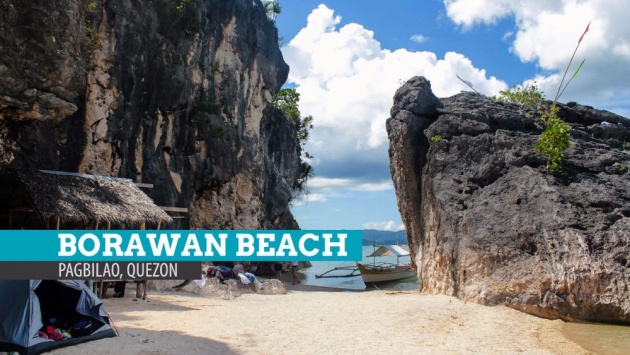 Photo credit: http://www.thepoortraveler.net
Hello people of bitLanders! This is my 4th blog so far and I am hoping I could get a good ratings after my previous blog being rejected for some minor violations. I will do my best to abide by the rules and will try to create original blogs, hoping it would be of interest to everyone here on bitLanders.
If you noticed in my previous blogs I am inclined or interested with travelling and visiting beautiful places in the Philippines, so I will be blogging about wonderful tourist destinations in my country hoping I could attract visitors from other countries for I believe in promoting those stunning places and in such little ways I am already helping the Philippines economy to grow stronger. I mean having a strong economy could attract investors to come and establish businesses in our country and eventually provide more employment, leading to a better life for all the citizens.
The Borawan Beach Resort in Padre Burgos, Quezon. It is located as far as I am concern to the town of Padre Burgos, Quezon, if I'm not mistaken. On the photo is saying from Borawan beach Pagbilao, Quezon. If you want to travel and to see the beautiful beaches in Quezon Province.
Borawan beach is the best destination among the beautiful beaches in Quezon, Province. It is near in Manila about 4 hours travel by land.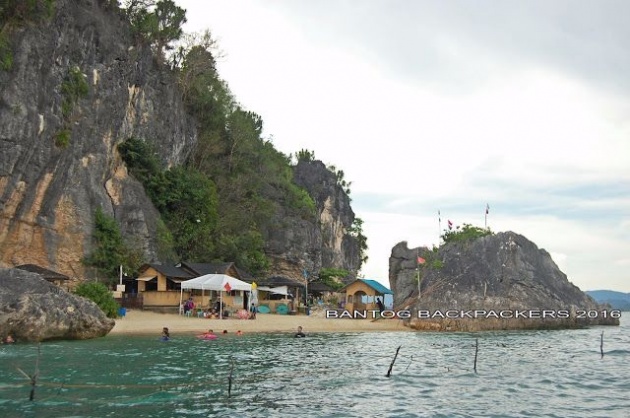 Photo credit: http://bantogbackpackers.blogspot.com/
BORACAY AND PALAWAN IN ONE
In my research I learned that Borawan Island Resort is also called a little Palawan And Boracay its a combination of a beautiful and dazzling white sand and the natural beauty of nature. The word Borawan was named after two great islands in the Philippines, the BORACAY Island and PALAWAN. Looking from a distance you will see the limestone cliffs and rock formations that really looks like naturally Boracay and Palawan. It is so amazing and can be compared to those of Palawan.
You will appreciate the sand which is so white though not as fine as those of Boracay. But like Boracay, Borawan can be a good escape from a week's boredom due to busy and tedious work or even for a long summer vacations. We should not expect too much but I can say that the beach is really clean and very well maintained.
Video credit:Yolly Pugay via https://www.youtube.com/watch?v=KuGv8ILwK48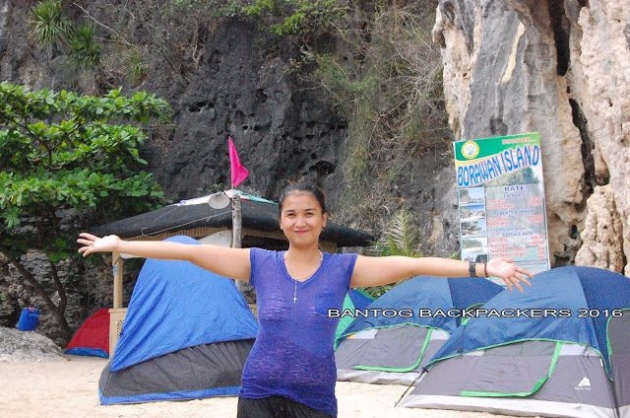 Photo credit: mamaroche via https://www.tripadvisor.com.ph
A PERFECT PLACE TO RELAX
Anyhow, going back to my topic for today, I am presenting to you striking Borawan Island Resort, the Boracay and Palawan in one which is located right in my own province. Read on and experience the beauty of Borawan Island Resort, you will surely missed one half of your life if you will not be able to visit this amazing place. This place is so quiet and perfect place to relax, you can swim with the fishes and some other species like jelly fish with the clear water, and it is definitely perfect for photoshoot.

Photo credit: https://allevents.in
BORAWAN, KWEBANG LAMPAS, PUTING BUHANGIN
Borawan Island Resort is also near in Kwebang Lampas and Puting Buhangin. If you want you can visit those 3 particular landscape of perfect place in one destination at one time. Those Tree surrounding Borawan Island, Kwebang Lampas with Puting Buhangin is also perfect and convenient place for a short Camping or overnight camping with family or friends.
vidoe credit: via Adel dela torre.https://www.youtube.com/watch?v=KuGv8ILwK48
REALLY LOOKS LIKE BORACAY!
Looking at those beaches made me so excited because it's described the place that looks like Boracay, I felt that I am also in that renowned Boracay Island in the Visayas. If you want to see the beauty of the beach before going there you can do it by visiting the website of Travel to Quezon. You will learn that you can travel by boat going to the Island and if you are coming from any part of Luzon or by land so there are actually two options, you can choose.
I was really excited to go once again to this amazing Borawan beach. Tourists will really enjoy the beach and the scenery. They usually bring cooked food from there house and had a picnic together with the family and relatives although they can buy foods from some stores available there. During the time when I was in this beach , there were only few people in the beach because it is not popular destination yet, so we were fortunate that we experienced in that way. But now its very popular in all part of the Philippines and even the world. I can say wow. I am so amazed by the leaf of this place.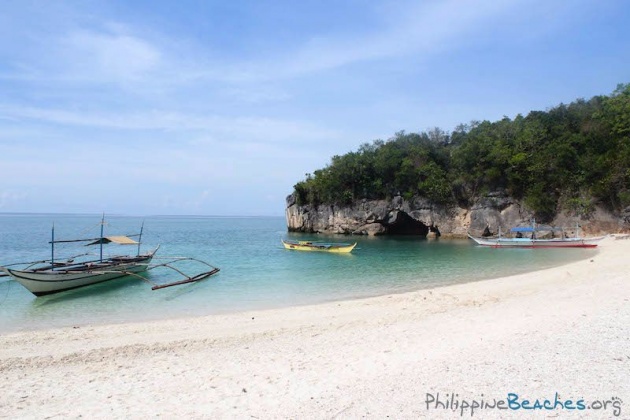 Photo credit: http://www.thepoortraveler.net
As you can see in the photo above, you can really say that it is a perfect shot of Puting Buhangin with great scenery of Kwebang Lampas, Puting Buhangin refers to the whole array of beaches at Pagbilao Grande Island. and Kwebang Lampas is the cave on the right side of the beach. People who went there have seen that the cave has two openings or entrances and that is why they named it Kwebang "Lampas". This means visitors can take both opening in coming in and out of the cave..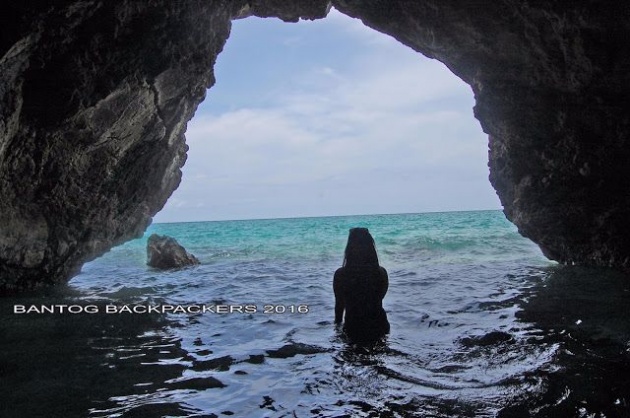 Photo Credit: http://bantogbackpackers.blogspot.com
THE CAVE
This is one of the two entries of Kwebang lampas on a low tide season, you can swim and play with the little warm wave inside the Cave. The water is so clear and cool.
If are you want to go there or planning to visit those beautiful Island. You can ride at the Bus from Manila going to Naga or Bicol region, going to Lucena Grand terminal Station. and from the terminal ride again going to Unisan Quezon, passing Pagbilao and stop at Padre Burgos in Barangay (Marao,Padre Burgos Quezon.) And from there you can ride a boat.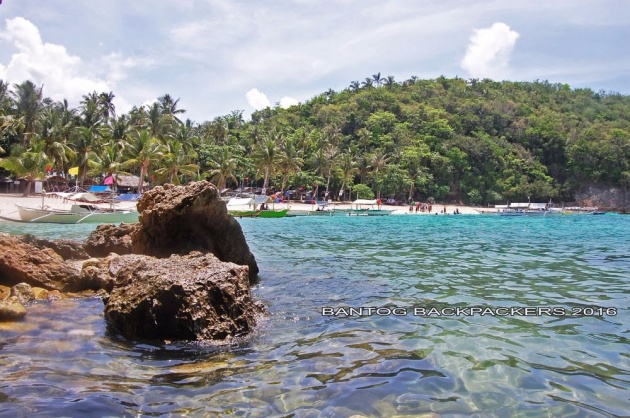 Photo credit: http://bantogbackpackers.blogspot.com/
The photo above shows those amazing rock formation with the beautiful view of Borawan beach. To reach the place one can take a boat or Banka in our dialect. It is so cheap riding on this boat. You will learn that to be there is very cheal and the entrance fee is cheap also as low as Php 80 pesos, tents are also available for rent for a very low cost.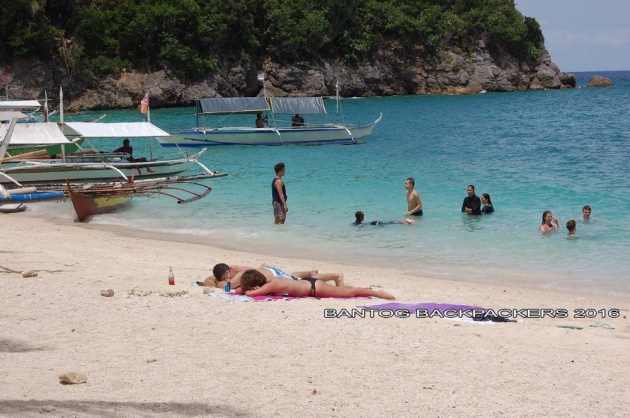 Photo credit: http://bantogbackpackers.blogspot.com/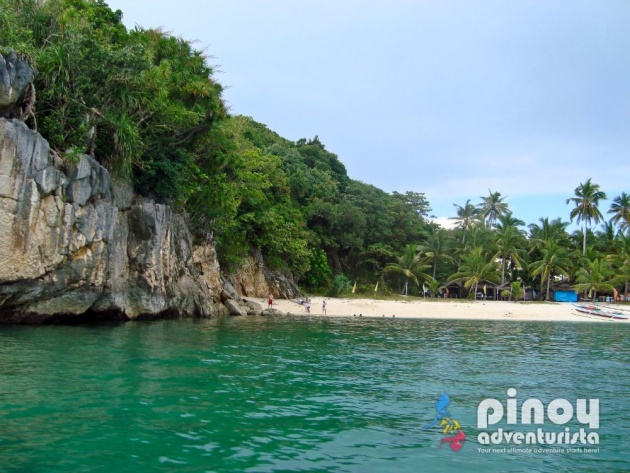 Photo credit: vihttp://www.pinoyadventurista.com/
The photo above is another scenic beauty of Borawan Island with its elegant beauty, I am so amazed by this beautiful place because the water is clear and swimmable up to the areas and it is covered with net for the safety of all people who are enjoying swimming, because If you swim outside the net, there is possibility to be stung by a lot of jellyfish. I plan that in my next vacation this coming 2018, I will surely visit once again this lovely place.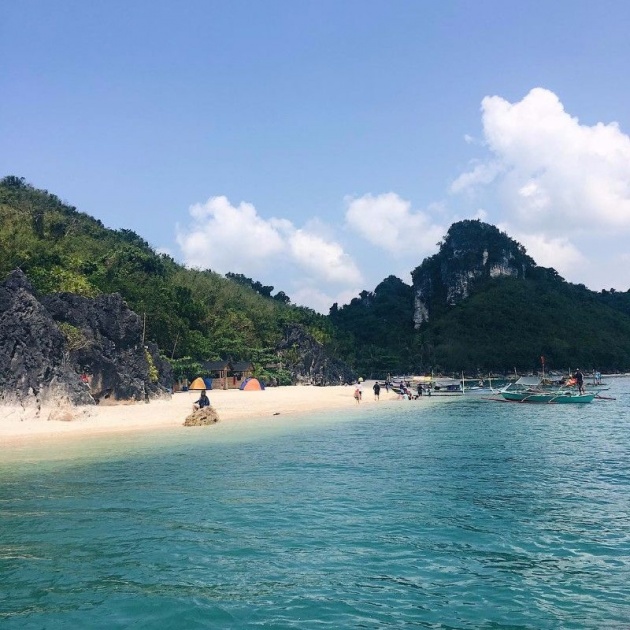 Photo credit: http://www.pinoyadventurista.com/
In the area there are also kayaks and bamboo rafts that can be used to explore the island. Of course we need to pay for the rent but still its not very expensive. There is also a net meant for volleyball playing. I really had an awesome time in Borawan, I mean I've been to Boracay and Palawan also and indeed those are well known beach resorts, but I suggest you got to check out Borawan Island Resort and KWEBANG LAMPAS AT PUTING BUHANGIN since they are located very near with each other. If you do decide to go to Borawan Islands, I encourage those want to explore the beauty of Quezon beaches and destinations I recommend to visit those beautiful beaches in Quezon Province. You will enjoy your life with this amazing natures and you will not forget for a lifetime for your one of the best Happy Moment in your wonderful journey in life.
Happy Travel to all.