Savio S. Chan is an expert on US-China partnerships and building loyalty with Chinese luxury consumers. He recently published 'CHINA'S SUPER CONSUMERS, What 1 Billion Customers Want and How to Sell it to Them', which explores the birth of consumerism in China.
In his book, he explains how China became the largest consumer market in the world, and who China's Super Consumers are. What do they buy? Where and how? And most importantly, why do they buy?
You can purchase the book here.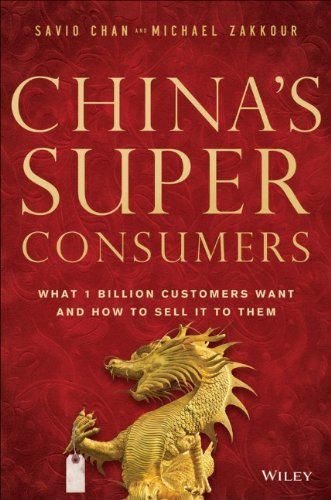 An interview with Savio Chan
What compelled you to write "China's Super Consumers"?
Savio Chan: Over the years, I have been frequently asked by CEOs, business owners and media about my opinion on Chinese consumers and trends, and I used to pay little attention and focused on my thriving cross-border advisory and consulting business. However, whenever I saw the TV interviews by many self-proclaimed "China Experts", they gave the wrong perception and information to the general public and led to many confusion and misunderstanding. I learned that perception is often reality to the general public and without a voice to the major media and outlets, I stand helpless to changing those perceptions, which hurt everyone and painted a distorted picture of Chinese people and consumers. We are constantly being portrayed by the major media very negatively and when I helped my clients, I realized those negative preconceived notion of Chinese business and consumers got in the way of mutual growth and success. And if those wrong perceptions and mindsets could be corrected and updated, it will lead to a lot of goodwill and great business for the number one and two economies in the world. As I got more interviews by the New York Times, Forbes, Reuters and many other outlets, John Wiley & Sons, the largest publisher of non-fiction books, called me and asked if I would be interested in writing a book about Chinese Consumers. Even though I knew it would be a lot of research and hundreds of hours of writing, I decided it would be important for me to contribute my experience and bi-lingual background to the situation. Writing a book is a great way to manifest that dream of helping American understand Chinese better. I wrote the book, with my co-author, with that purpose in mind, and compelled me to take that leap.
How do you think China's consumer market will evolve?
SC: China is already the largest consumer market in many categories, and is still growing at a nice pace. According to a recent Fall Luxury Goods Worldwide Market Study by Bain & Company, Chinese consumers continue to make up the largest portion of luxury purchases (31 per cent) globally, followed closely by Americans (24 per cent) and Europeans (18 per cent). They are buying everything from Apple to Nike, and is already the largest car and mobile phones market in the world. Though China in the last few months has been painted as a country whose economic growth is slowing – with everything from trade numbers to stock movement underwhelming analysts – the record-setting results of its Singles Day online sales event on Wednesday November 11th painted a total different picture. Alibaba Group's annual Singles Day online sales event – during which the company offers sweeping discounts to coincide with the country's annual anti-Valentine's Day pseudo-holiday – generated more than $14 billion in sales this month. That's up more than 60 percent from 2014 and represents one of the most significant instances of mass consumer spending in modern history.
Moreover, this year, Chinese consumers have become the largest group of overseas home buyers in the United States. From New York to San Francisco, Chicago to Seattle, Chinese buyers spent $28.6 billion on American homes in the year ended in March, more than double their purchases two years before, according to a report furnished by Realtors association. Chinese purchases in oversea commercial real estate also jumped 49% last year, according to real estate brokerage firm Jones Lang LaSalle.
Above all, 69 percent of all Chinese home purchases are made entirely in cash. The super abundance of funds from China is the confluence of several major trends. First and foremost, during the last five to six years, the Chinese government has amassed tons of cash to stimulate the economy. At the same time, as part of the broader liberalization of the country financial system, the government is making it easier for Chinese citizens to move large sums of money out of the country. Besides, Chinese government is changing the law to allow insurance companies to invest as much as 15 percent of their assets overseas, hence the purchase of Waldorf Astoria by Anbang Insurance earlier this year. It is just the beginning for many large insurers as of today, they have only 1.44 percent of their money overseas. This trend is poised to go up.
As Chinese consumers have become more sophisticated after 20 years of buying virtually everything available inside the China market, a new demographic has emerged – a demographic that has helped define and expand the reach and impact of the world's second coming of the super consumers. We call it the China Global Demographic Market (CGDM). At the university level, the Chinese now claim 31 percent of all International students in the United States, according to the Institute of International Education. As a result, Chinese parents are buying homes and apartments in college towns.
How do you see business relationships between China and the US?
SC: No matter which party wins the nomination of the next presidency, I foresee a very challenging business relationships between China and the US ahead. China is the most influential developing country in the world and if possible, China would always try to avoid unnecessary conflict with the US. Unfortunately the United States has too few top cabinet member with the experience to deal with China, let alone persuading a large developing country with enormous domestic challenges to cooperate actively with the international community. I believe that diplomacy is the best way for the US to work with China – in this case forgo boxing and use Tai-chi would be highly recommended. The United States must find a yin-yang strategy that both accepts and even encourages China's rise to power and prominence in international politics but shapes China's choices so that it is more likely to behave like one. Success requires a rare combination of strength and toughness on the one hand and a willingness to be compassionate and listen to the Chinese on the other.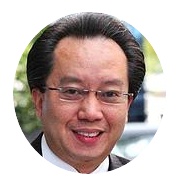 Savio Chan also serves as President and CEO of US China Partners Inc., a consulting firm that helps organizations implement their consumers' strategies.
As a member of the National Committee on US-China Relations, he often advises ultra-high net worth legacy families in China and the US.