Cloth manufacturing is one of Afghan famous industry. Different styles of clothes are sewn in different Afghan provinces. For example,Herat (Afghan western province) women have been sewing clothes since the past long ages.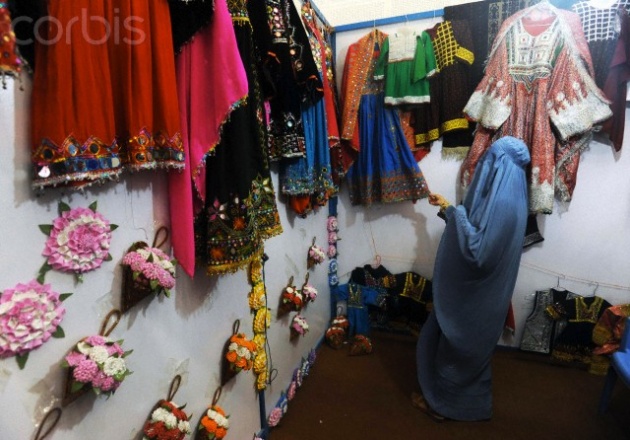 The clothes women sew in Herat are usually skirts, blouse, hats, and veils. They usually use from nail, string, and beads while sewing. This is the traditional job of Afghan women to sew such clothing.
The only thing that has concerned Afghan women is the clothes imported from Afghan neighboring countries, such Pakistan, China, and Iran. The clothes Afghan business men import from the neighboring are sold to Afghan clothing customers in low prices. However Afghan clothing industry is with high quality, Afghan people buy the foreign clothes with low quality in lower prices.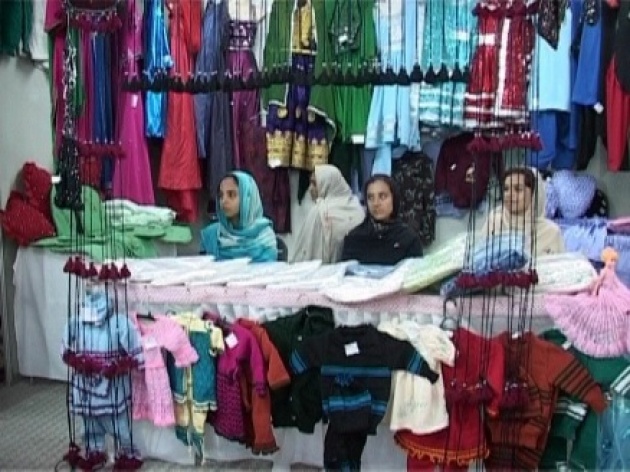 The traditional clothing, such as hats, robes, embroidery clothing, and shawls have attracted the attention of the western and European people more than Afghans. They buy the clothes produced by Afghan women as gifts for their close friends and relatives, and take them to the European and western countries.