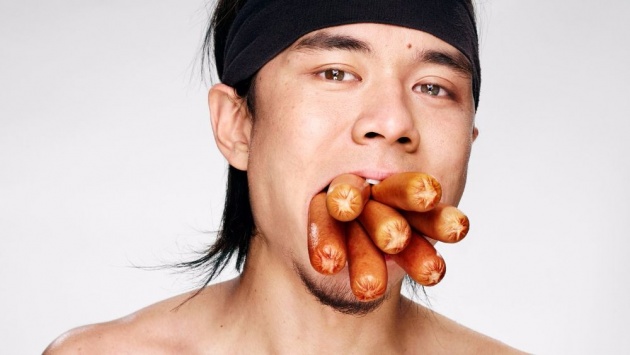 Image Source: via gq.com
Matthew "Megatoad" Kai Stonie or also know as Matt Stonie is an American competitive eater, which was born on May 24, 1992. Stonie has a Japanese and European ancestry. The First YouTube Video that Stonie uploaded to YouTube is on August 27, 2012. His nickname toad was derived from the video game character "Toad" in Supermario. Well, I preferred calling him by his name Matt Stonie rather than "Megatoad"
Matt Stonie is number three ranked competitive eater in Major League Eating. Stonie won the 2015 Nathan's Hot Dog Eating Contest, dethroning 8-time defending champion Joey Chestnut (The eight-time champion, at this year's Nathan's Hot Dog Eating Contest), but lost the title in 2016.

– source via en.wikipedia.org and gq.com
Photo was taken on July 4, 2015 at the Nathan's Hot Dog Eating Contest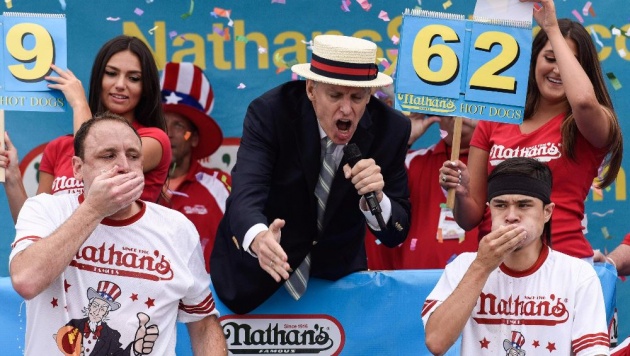 This is where Stonie won the Championship round between Joey Chestnut and Him
The journey of Matt Stonie was first identified when he established is own Youtube Videos, covering his food challenges that serves his training grounds for the competitive eating contest in town especially the Nathan's Hotdog Eating Contest. He has two Channels that was established, the one is the first Youtube Channel, which only gathered 130,188 subscribers.
The first time I've watched him, it was way back a year ago, He only has a 2 million sub that time. But now, Matt Stonie YouTube Channel had gathered almost 3.5 Million of subscribers (3,482,234 subs to be exact)
Matt Stonie's Youtube Channel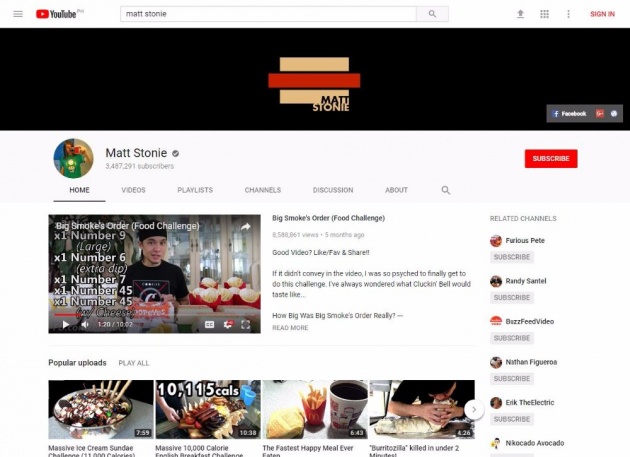 Image Source: Screen cap via youtube.com
Matt Stonie's food challenges episodes varies from different kind of foods like Breakfast club to Lunch dishes, Fast food mania, Pastries, Dessert, Rice, Italian food, Mexican food, Sweet foods, Japanese Foods and many more.
His most popular videos have been noticed by well known celebrities such as Bam Margera, Waka Flocka Flame, and Cheech & Chong, who have featured the videos on their websites. On September 24, 2015 Stonie uploaded a video in which he consumes 25 McDonald's Big Mac sandwiches in 22 minutes, which is an unofficial world record among the YouTube community.

-source via en.wikipedia.org
Eating 25 Big Macs in One Sitting (World Record)
Video Source: via Matt Stonie
5 THINGS ABOUT MATT STONIE
MATT STONIE EATING STYLE WILL MAKE YOU HUNGRY
Look those Pictures below and realize how he'll make you starve to goodness. His style of eating is unique. Anyone of you who would watch his videos would probably get hungry, water from your mouth will start falling like an unstoppable water falls. Kidding ~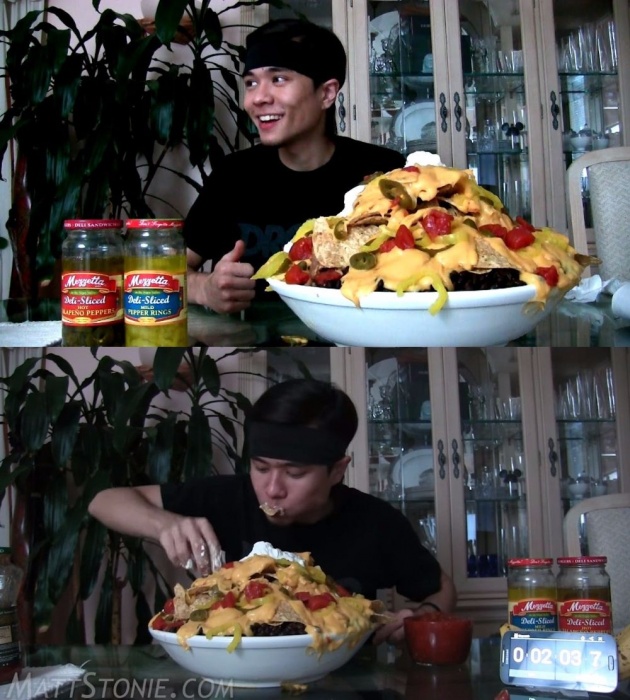 Credit goes to Matt Stonie
That video of him eating those Ultimate Nacho Platter made me drool for a bowl of nachos for a day.The crunchiness of Nacho chips, the greasy oil of the ground beef, those fresh green onions and roma tomatoes, aromatic black beans, firing jalapeno and of course the mouth watering Nacho Cheese.
MATT STONIE ALWAYS COOK FOODS FROM SCRATCH
Matt is fond of cooking foods from ingredients bought from stores and supplied by sponsors. My 2 favourite episodes were in he really cooked the entire menu was the 'Massive 10,000 Calorie English Breakfast Challenge' and 'Massive Italian Feast Challenge'
The 'Massive English Breakfast Challenge' contains buttered toast bread, scramble eggs, sunny side up eggs, baked crispy bacon, golden hash brown, sausages, fresh tomatoes, fresh mushroom and of course the crispy fried french-fries.The other one is the 'Massive Italian Feast Challenge' which contains 6 plates of baked Lasagna, 3 platters of cooked chicken breast with tomato sauce and of course the all time favourite 1 large bowl of Italian Spaghetti.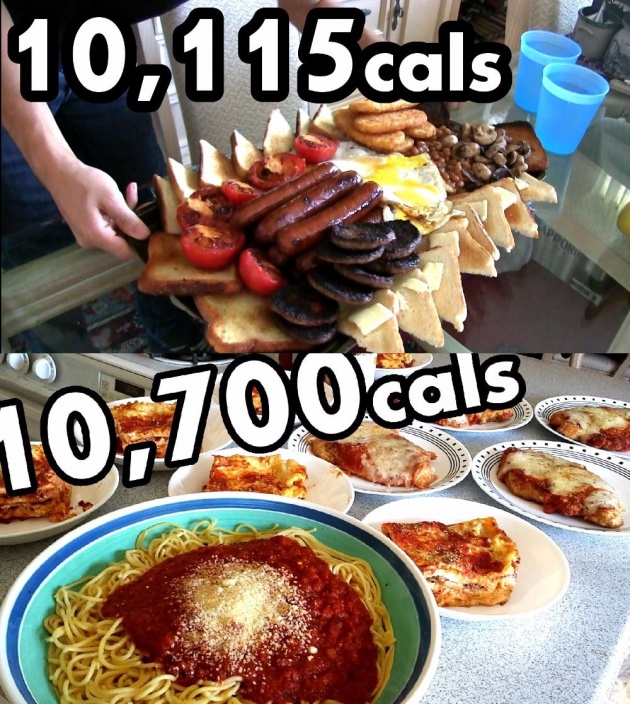 Credit goes to Matt Stonie
The two food challenge was entirely started from scratch, except for the Hash brown. In the actual video, Stonie shows the viewers on how he cooked the food before eating, which made him more unique from the other YouTuber.
MATT STONIE HAS A HUGE CHART OF IDEA IN EVERY CHALLENGE
I must say this one shows how Matt Stonie is even more unique compare to the other food challenger in YouTube. His Ideas are really interesting and refreshing to the eye. Example of his unique idea is the Emoji Food Challenge, which is really cute, the Manny Pacquiao's Diet Challenge (7,000+ Calories) which is really the healthiest one, the Michael Phelps 12,000+ Calories Diet Challenge, which is savage and heavy, the Big Smoke's Order (Food Challenge), which is really cool and really the same as the Grand Theft Auto game itself, and many more.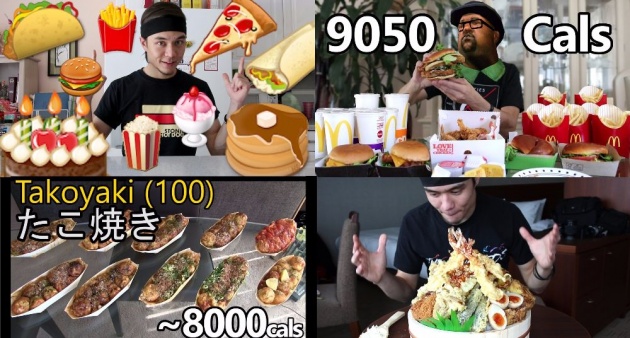 Credit goes to Matt Stonie
He also applied foods around Asia. Food Challenges like Huge Sashimi Bowl Challenge, Panda Express Chow Mein Challenge (Whole Party Tray), 9kg (19.6lb) Japanese Curry Rice Challenge, 100 Takoyaki Challenge, Giant Tempura Don Challenge, and even the famous Extreme Korean Fire Noodle Challenge! For his 1 million Subscribers Special
HE IS REALLY A COMPETITIVE EATER
Matt Stonie style of eating never failed to amaze his fans. Other people say that, if you think that Matt is cheating by editing the time in his videos, it's your first time to watch him. The difference between Stonie and other competitive eater is that, He manages to eat fast while enjoying the food.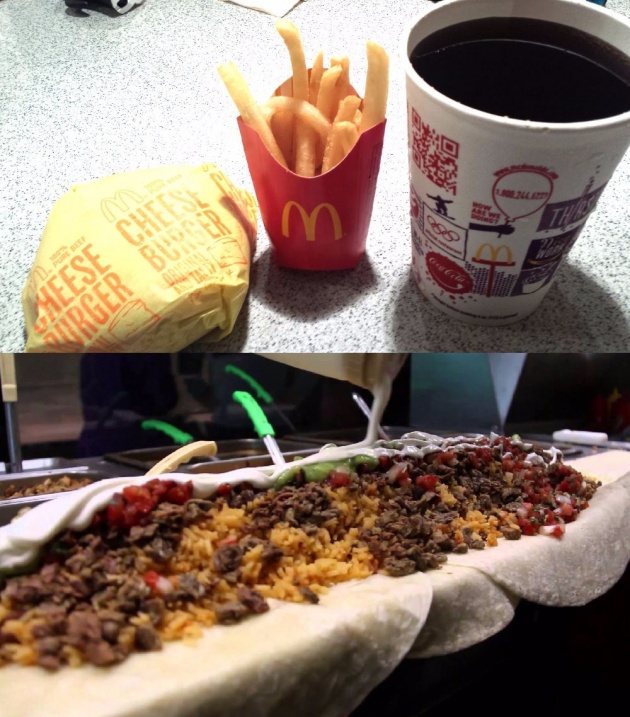 Image Source: via Iguanas TV and Matt Stonie

My Top 3 Fastest Food Challenges of Matt Stonie are The Fastest Happy Meal Ever Eaten, he successfully beat the record of Isaac Harding-Davis which has the time of 18.6 seconds. Stonie dominated it after 3 failed tries and has successfully beat it at the 4 tries with the time of 15.22 seconds. Next one is the 18 inches burritos or what they called 'Burritozilla', Stonie ate the whole of it just 1 minute and 51 seconds. The smoothest eater of Burritozilla ever! However, Joey Chestnut beat his record at 1 minute and 40 seconds. The last one in the list is the 12 Krispy Kreme Donuts, which he destroyed the entire box of it under 60 seconds.
HE HAS A COOL BROTHER
Meet his younger brother, Morgan Stonie. I can consider Morgan as the most supportive brother of Stonie. In every video, Morgan serves as Stonie's cameraman and a cheerleader. You'll hear him laugh or talks behind the camera in some videos.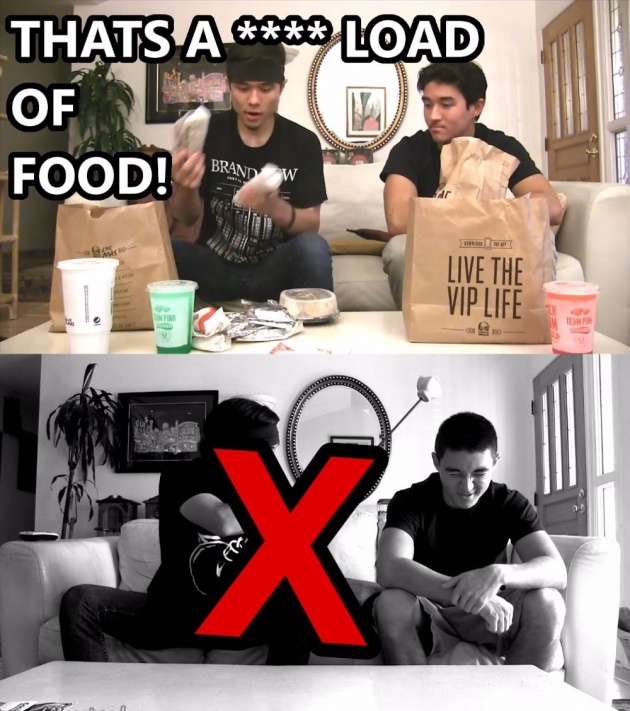 Credit goes to Matt Stonie
Matt and Morgan also made a video together while eating a bunch of foods. Some of this is Taco Bell $20 Value Menu Challenge, Taco Bell Full Breakfast Menu Challenge, In-N-Out $50 Meal Challenge, KFC 20 Piece Bucket Eating Challenge, and many more. Matt even taught Morgan how to eat Burritos in a right way in one of their videos together, which entitled 'Competitive Eating Tips'
MATT STONIE INTERVIEW
"I'm definitely in the gym five times a week doing cardio or weights. I've made this my full-time job, and I spend a lot of time taking care of myself. It's hard, it's not like we have superhuman metabolisms."

- Matt Stonie via gq.com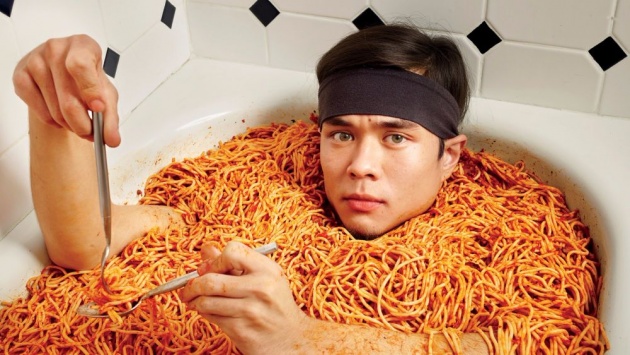 Image Source: via gq.com
All in all, Matt Stonie is really a great Youtuber and for me, He is the best competitive eater.
Image Source: via GQ Youtube Channel
Thank you for supporting my blog.
Thanks for reading.
Keepsafe Everyone
November 2017