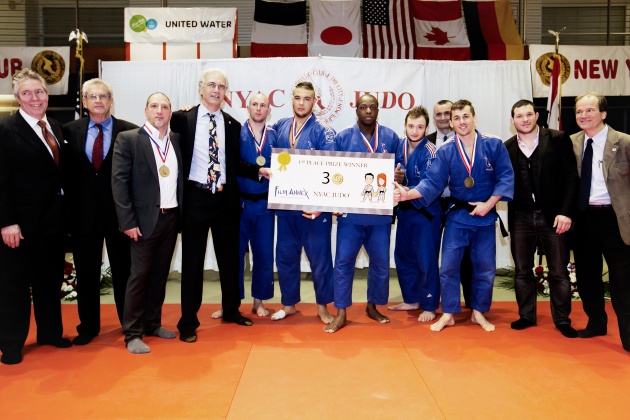 Yesterday, the 2014 New York Open Team Judo Championship was won by France for the second years in a row. The event was sponsored by Film Annex and teams included France, Germany, Japan, Canada, Poland and USA at the New York Athletic Club. The teams in the Judo tournament include some of the strongest players in the world, featuring World Champions and Olympians. It was a great event for us at Film Annex as it included teams from around the world and also included women's teams from around the world. Soon we hope to support those Judo women with our Women's Annex Foundation.
Perhaps we helped the Bitcoin market just a little as the price made a nice rebound today :)

Prize Money Paid in Bitcoin
The New York Team Judo Open was the first international sports competition to pay its prize money in Bitcoin (we think), and we had many friends ask us about our move to Bitcoin payments for Bloggers and Filmmakers. Bitcoin is a peer-to-peer payment system and digital currency that has been embraced by Film Annex in 2014.
Here is a quick video summary of the competition and we have have more formal videos to follow:
They love #Bitcoin!