Film Annex is a community of 300,000 users, filmmakers and bloggers from 245 countries, islands and territories.
As part of the launch of the beta version of the website, we recently introduced the possibility to tag other Film Annex users in comments and micro-blogs. Micro-blogs are similar to status updates and micro-messages and appear on their author's content flow. They are also used to engage directly with other users. For that purpose, we enabled the possibility to tag other Film Annex users in micro-blogs. Simply use the @ sign followed by the name of the user (a list will appear). When commenting on a blog or micro-blog, you can also tag the users you wish to communicate with.

How do you know who is trying to communicate with you on Film Annex? Check your notifications! From the top bar of any page on the beta version, click on the "bell" icon to check your recent notifications. The icon also displays a red indicator when you receive new ones.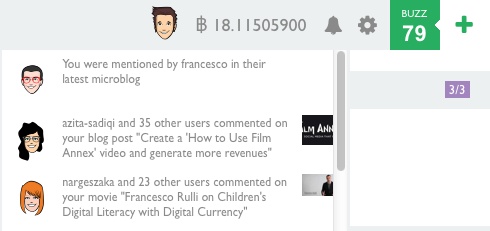 Start communicating now with the rest of the community!
Subscribe to Film Annex so you don't miss the next updates.